Ampoules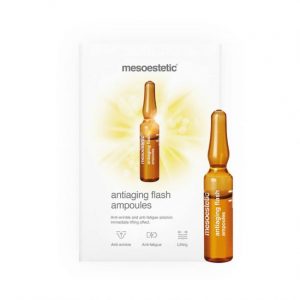 Anti Aging flash ampoules
A solution targeting wrinkles and fatigue with an immediate lifting effect. Combination of collagen and elastin to plump up tissues and increase elasticity, mimosa tenuiflora for repair and antioxidant protection and a vegetable protein for tightening and fighting the signs of fatigue. This cult following product is a must in everyone's routine. Can be used morning or evening occasionally or daily.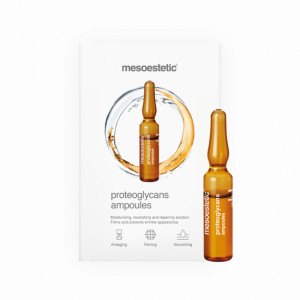 Proteoglycan ampoules
Moisturising, nutritional and restorative solution for dry and mature skins. Firm and prevents the appearance of wrinkles. The combination of glycoproteins in the excellular matrix that fill the intercellular space to improve firmness and flexibility. Vitamin C for instant brightening and collagen synthesis and Vitamin F to nourish and provide elasticity and softness to the skin.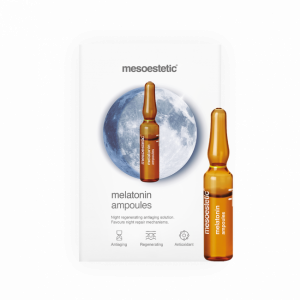 Melatonin Ampoules
A concentrated formula to boost night repair mechanisms and accelerate antioxidant defences to prevent and counteract skin ageing. The combination of Melatonin boosts night repair and regeneration, glutathione a antioxidant tripeptide to promote toxin release and protect from free radical oxidation followed with Superoxide dismutase an enzyme that protects epidermal membrane oxidation. Use nightly.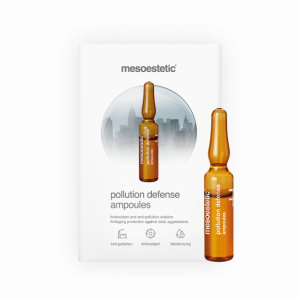 Pollution defence
m This concentrated formula prevents aging by protecting from oxidising agents and specially from environmental pollution, which also provides long lasting moisture that lasts all day. This ampoule combines the action of Idebenone a powerful anti antioxidant with a lower molecular weight to penetrate to the lower levels of the dermis allowing better protection, croton lechleri extract to stimulate our own natural antioxidant protection as if that wasn't enough they have added cross-linked HA for optimal moisture throughout the day. Use daily for all skin types.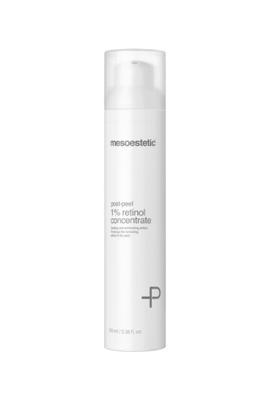 Post-peel 1% retinol concentrate
An ultra concentrated serum that boosts the skin metabolism, stimulates collagen and elastin production. This ultra concentrated formulation is unique in its approach combining the power of Retinol with Centella Asiatica to further skin regeneration, collagen production and Vitamin E and B5 to antioxidant protection and the loss of transepidermal water loss. The pH of 6 gives it the ability to work on all skin types including sensitive skins. Retinol is known as the gold standard of anti-aging and a must in all skincare regimen.