Collagen 360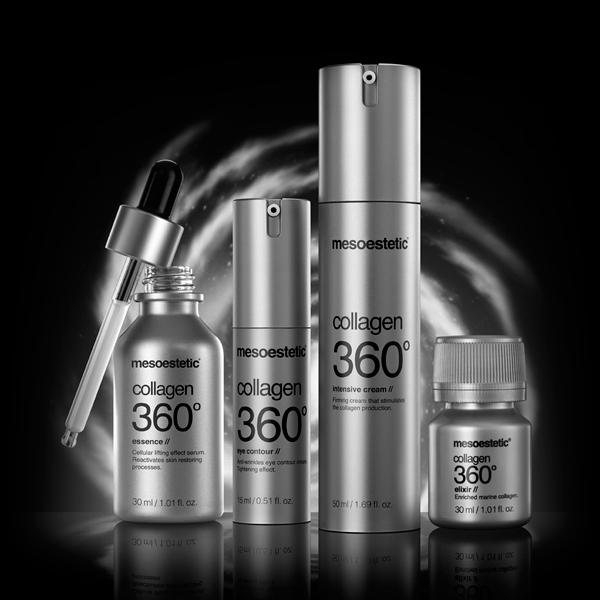 Collagen 360 products have a high concentration of enriched marine collagen, that has been formulated to reverse chronological collagen loss, improving skin elasticity to its redensifying, firing, and tightening action.  Designed to respond to stage II ageing aesthetic disorders.  The range is aimed at reactivating collagen synthesisin the skin.
Enriched marine  collagen stimulated the production of the main component of the fundamental substances of the dermis.  Both skin thickness and tensile strength depend on the quality of collagen synthesis.
Marine collagen is completely compatible with all skin cells, allowing two mechanisms of action:
Structural support: the amino acids it contains act as a substrate in the dermis to form new  collagen
Stimulation of the fibroblasts to react in the presence of free amino acids, activating collagen  production.
Collagen 360 Products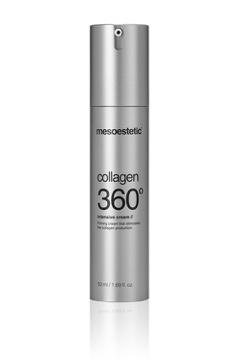 Collagen 360 Intensive cream
Firming and lifting cream
This day and night cream counteracts collagen loss and protects the 3D structure of the dermal matrix.Maintains the main amino acid profile of natural collagenRegulates the activity of degrading enzymes and stimulates new collagen.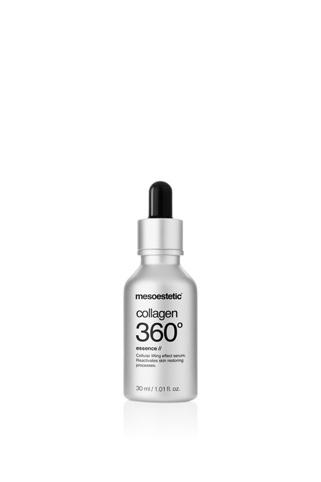 Collagen 360 Essence
Cellular lifting effect
Reactivates vital function of the skin by stimulating skin restoration processes.Treats wrinkles and loss of firmness, improving the quality and strength of tissue.The skin recovers its vitality and elasticity, pores close and wrinkles smooth out.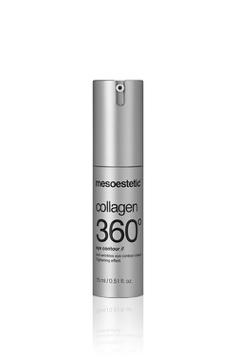 Collagen 360 eye contour
Anti-wrinkle eye cream
Smooths out the eye contour and noticeably reduces wrinkles.Stimulates collagen regeneration.Contains exclusive interference pigments that reduce dark circles under the eyes and signs of fatigue.