Energy C
The Energy C Anti-ageing solution by Mesoestetic.
Antioxidant line containing a high concentration of vitamin C for an amazing brightening effect. This range helps to combat the first signs of aging. The line consists of 3 homecare products and one professional in-salon treatment.
Vitamin C is a preventative ingredient against skin aging. When applied topically, it remains on the skin for 48 hours thereby having 30 times more therapeutic effect of oral vitamin C.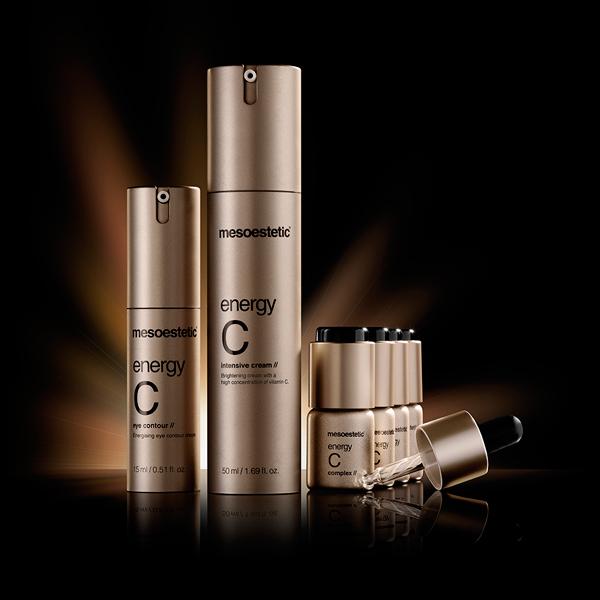 Energy C Products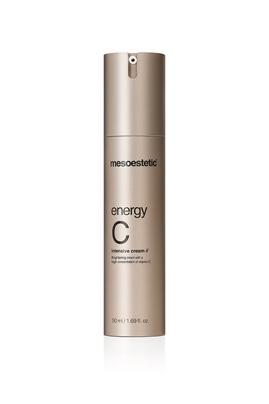 Intensive Cream
Stage 1 Anti-ageing Cream
Addresses the signs of aging, unifies the skin tone, counteracts the harmful effect of UV Rays.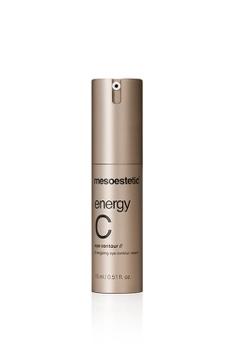 Eye Contour Cream
Energising and Brightening
Gradually removes signs of tiredness.  Counteracts the appearance of the first signs of wrinkles. Cumulative action again dark circles.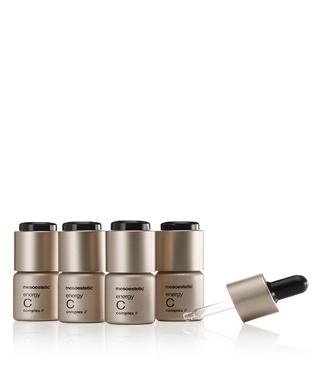 Energy C Complex
Antioxidant Intensive Treatment
Stimulates skin's ability to protect against free radicals. Ultra Concentrated vitamin C is encapsulated in a protective cap to keep properties unaltered until use.