Radiance DNA
DNA is the code containing all the information necessary for our cells to develop properly over time. In an optimal scenario, cells maintain a perfect balance between the activity and restorative periods and this enables them to recover from external aggressions and keep metabolic functions in perfect condition. M However over time oxidative stress and environmental factors, especially the sun and free radicals weaken the skin's internal mechanisms, damaging the DNA and unbalancing the expression of certain genes that are essential in the fight against ageing. Mesoestetic has created radiance DNA to keep your cells looking younger for longer.
This is the most advanced global anti-aging treatment from mesoestetic includes the innovative [meso] recovery complex, a unique combination of active ingredients especially selected for their antioxidant protective and DNA repair-stimulating properties. Its exclusive technology is based on specific release bio vectors, which are capable of carrying and releasing the complex substances "unchanged" in the cell nucleus, ensuring unprecedented efficacy.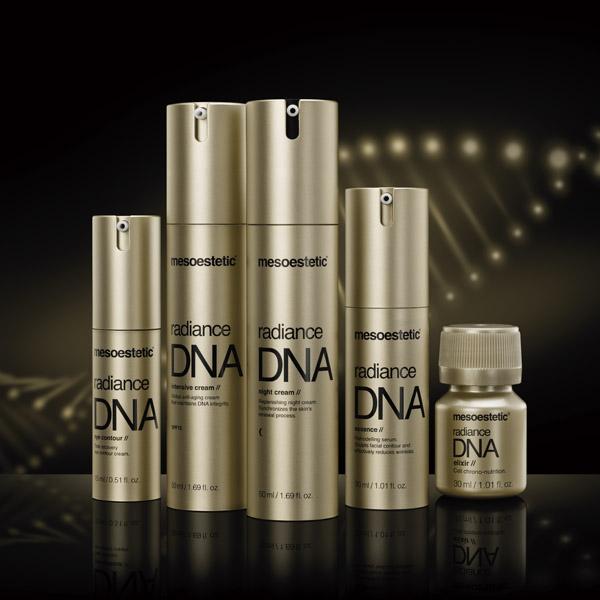 Radiance DNA Products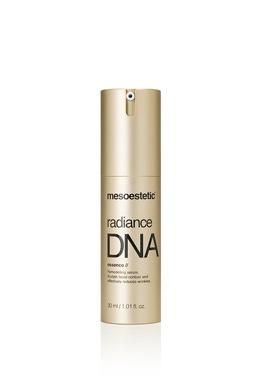 Radiance DNA Intensive Day cream
Global anti-ageing
Reactivated functions, strengthening proactive barrierStimulates fibroblasts for collagen and hyaluronic acid production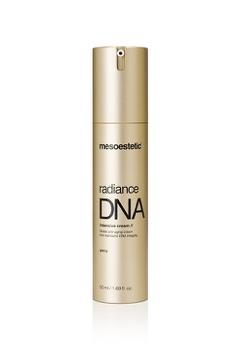 Radiance DNA night cream
Replenishing Global anti-ageing
Readjusts cell metabolism, inducing renewal.Synchronises the biological cell clock, repairing lesions in DNA, prepares skin for new activity.Upon waking up, the skin looks rested, reidentified and smooth.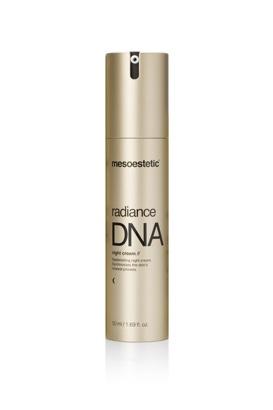 Radiance DNA Essence
Remodelling Serum
Reconstructs the skin ensuring solid cell cohesion.Stimulates collagen production.Redefines and repositions the facial contours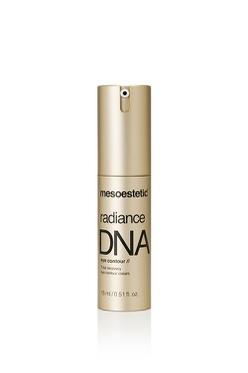 Radiance DNA Eye Contour
Total Recovery
3-fold effect against wrinkles, under bags and circles.Long lasting lifting effect, smooths, unifies and lightens.Under eye puffiness visibly disappears.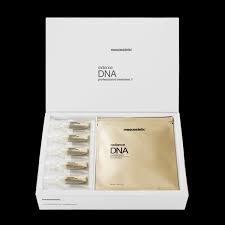 Radiance DNA Facial
Professional Treatment
Highly -effective and comprehensive global anti-ageing treatment, based on the repair and protection of DNA and the synchronization of the cellular biological clock thanks to the inclusion in its formula of the innovative [meso] recovery complex, a unique combination of active ingredients selected for their properties as antioxidants, protectors and repairers of cellular DNA.