C.PROF PRODUCTS
C.Prof – Formulations of active ingredients to treat specific cosmetic conditions. Optimum interaction between active ingredients, producing a better effect in combination than individually


Facial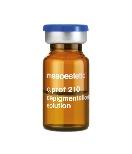 C.prof 210 Depigmentation Solution
Corrective action on pigmentation alteration, unifies skin tone. Has properties that help inhibit melanogenesis, thereby reducing melanin synthesis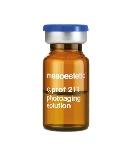 c.prof 211 Photoaging solution
Rejuvenation action with flash effect. Boost radiance, Sun protection, antioxidant, moisturising and firming action. Corrects fine lines, counteracts loss of tone.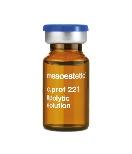 c.prof 213 Mesotox solution
Reduces and prevents the appearance of wrinkles. Boosts the effectiveness of botox in the skin and extends its effect over time.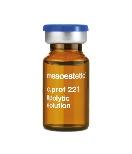 c.prof 214 meso peptide
Promotes dermal thickening. Improves the firmness and structure of the extracellular matrix


Body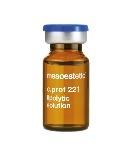 c.prof 221 lipolytic solution
Fat-mobilising action. Reduces the size and number of adipocytes.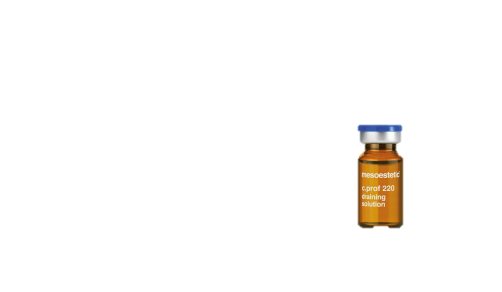 c.prof 220 draining solution
Draining action with decongestive and venotonic effect.

c.prof 222 body firm solution
Body toning action for thighs buttocks, stomach, breasts and arms. Trophic effect on the skin, firming and stimulating the synthesis of conjunctive fibres.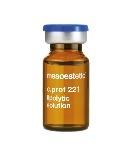 c.prof 223 skinmark solution
Anti-stretch mark and scar repair, and prevent the reappearance. Stimulates cell repair and restructures breakage of protein network in the dermis. Boosts synthesis of the components of the extracellular matrix, providing moisture, elasticity and firmness to the skin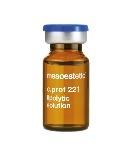 c.prof 224 cellulishock solution
Treatments for all types of cellulite with lipolytic action. With vasculoprotective properties to increase venous tone, it reduces capillary permeability to improve micro-circulation


Capillary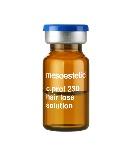 c.prof 230
hair loss solution – Anti-hair loss and stimulator of hair growth. Slows hair ageing and prevents hair loss. Improves mirco-circulation and nutrient supply to the follicle, revitalising and strengthening it.