Cosmelan
Cosmelan is the world's leading professional depigmenting method.
Pigmentation concerns are growing, a global issue; they affect more than 90% of adults over the age of 50. Regardless of skin colour, they are a significant issue because of their unattractive appearance and negative psychological and emotional impact, affecting quality of life. Kin hyperpigmentation is caused by abnormal production of melanin, the pigment responsible for skin colour, and is a consequence of uncontrolled, localized over production of melanin by the melanocytes causing irregular skin colouration and dark spots.
Cosmelan can be used for all types of melanogenic lesions on all fitzpatricks.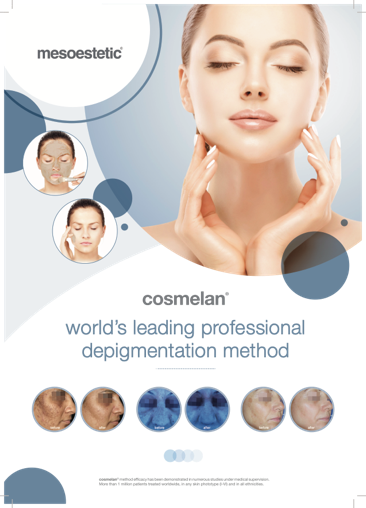 Cosmelan Homecare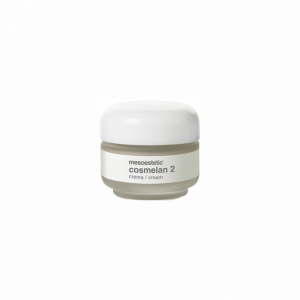 Cosmelan 2
Cosmelan 2 cream forms a critical pathway for the end result for depigmentation of skin lesions. It forms part of a home routine and serves to both main the results obtained in the salon and prevent the appearance of new spots
Professional In Clinic Treatment
Cosmelan is a depigmenting method that has an intensive corrective action on skin hyperpigmentation which simultaneously regulates the overproduction of melanin in the melanocytes, inhibiting and controlling the appearance of new dark spots. It has a dual corrective and controlling action, achieving short and long term results by keeping hyperpigmentation under control. The method consists of a salon stage and a home care routine which is 7 months in duration.