Mesoestetic Genesis
Genesis by mesoestetic® represents the future of medical-aesthetic equipment being the only device that incorporates SmartDrivity ™ technology.
SmartDrivity ™ is the intelligent fusion of 4 technologies to obtain spectacular, long-lasting results effectively and painlessly.
What is smartdrivity all about?
CAPACITIVE RADIOFREQUENCY WITH SMART LED
Smart Capacitive RF with High Intensity LED stimulates collagen & elastin, promotes intercellular communication, reactivates metabolic activity, accelerates tissue repair and strengthens capillary walls.
This is a form of regenerative diathermy used at low power that is designed to act at the cellular level; it does not raise the temperature of the treated area.
The high-intensity red LED boosts fibroblastic activity and tissue stimulation for regeneration of collagen and elastin, eliminating collagenase, the enzyme responsible for collagen decomposition.
Indications:
Stimulates reflexology drainage points
Sensitive skin: erythema and redness
Stretch marks
Scars
Actinic skin damage
Post-surgical treatment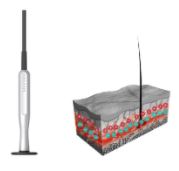 SMART CAPACITIVE RADIOFREQUENCY
Smart Capacitive RF boost fibroblast activity, vasodilation, increases tissue and cell oxygenation, neocollagenesis, redensifies skin tissue.
The principal action is to increase the temperature of the top and middle layers of the skin. The dielectric effect is produced by the friction and oscillation of water molecules.
The higher temperature promotes fibroblast migration, increasing collagen, elastin and reticulin synthesis and inducing tissue restructuring and redensification.
Indications:
Flaccidity
Wrinkles
Devitalisation
Post-acne scars
Postpartum
Remodelling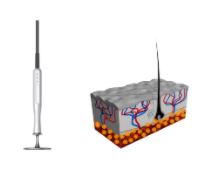 RESISTIVE RADIOFREQUENCY
Smart Resistive RF  increases circulation in deep blood vessels, facilitates drainage, increases lipolysis and inhibits adipogenesis and stimulates collagen and elastin
The resistive diathermy acts by producing deep and controlled heating of the tissue, triggering multiple reactions in the dermis and subcutaneous adipose tissue. This heating helps increase micro-circulation and drainage.
Very effective technology for treating fatty and fibrotic tissues.
Indications:
Localised fat
Cellulitis
Post-surgical processes (Liposuction)
Water retention
Flaccidity
Remodelling of contours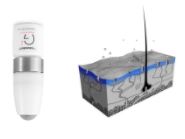 SMART TRANSCUTANEOUS DRIVE
Smart transcutaneous drive technology based on electro-phoroporation, cell activation. Transcutaneous transport of the latest generation of active ingredients.
Technology based on electro-phoroporation; transcutaneous drive system with scientific evidence corroborating the release and dosing of active ingredients in deep layers of the skin.
Guarantees optimal penetration of active ingredients through an adnexal route (electrophoresis) and transepidermal route (eletroporation).
Benefits:
600% higher penetration of the active ingredient in the stratum corneum
1200% higher penetration of the active ingredient in the epidermis
4000% higher penetration of the active ingredient in the dermis