Lycogel
In the medical aesthetic arena, the expectations are high. The drs. And their patients require the best post-procedure makeup what we found is that the customers loved what they were experiencing with Lycogel and wanted to continue using the products. Not only did they enjoy the anti-ageing benefits of the products but reports came back saying that it was the first make-up they could confidently wear having a arrange of conditions such as acne, eczema and rosacea so lycogel had become more than just a standalone post procedure product but a must have daily product. Lycogel products that suit any lifestyle from minimal coverage to maximum coverage anyone can enjoy the benefits of having flawless skin. Lycogel has 12 active ingreients that promorteoxgen, moisture and nutrients to their skin.
The technology – Lycogel is a gel based especially made to deliver each and every one of the 12 active ingredients for maximum skin benefits. It is also water resistant, providing a long lasting wear.

Oxygen promoting ingredients of Biodyne TRF and Squalene

Nutrient promoting ingredients of Phyto cell Tec, Skinasensyl, antioxidants,Olive leaf extract, Triple A Complex, Centella Asiatica, Zinc PCA

Moisture promoting ingredients sodium hyaluronate, Epicalm,AC Barrier protect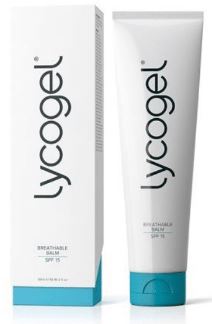 Breathable Balm
Energise and protect the skin the with this clear balm that's packed with health benefits. Designed for those who want to take advantage of revolutionary LYCO-Complex without the coverage.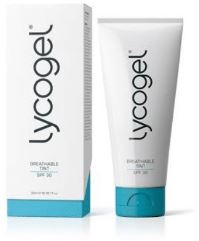 Breathable Tint
Enjoy this luminous light coverage that gives the skin a healthy vibrant glow. Perfect for when you need a light coverage and a little brightness to keep you looking radiant throughout the day. Available in 4 shades: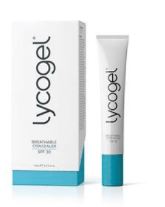 Breathable Concealer
Get maximum coverage to take blemishes and highlight the skins natural beauty. This is perfect for everyday use giving the skin a more balanced and natural look. Simply apply under the eyes or to other areas that need attention. Available in three colours: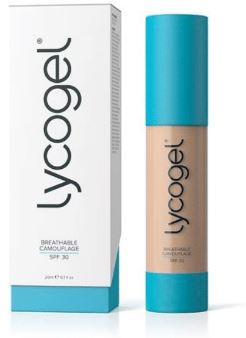 Breathable Camouflage
Overcome any skin problem with this buildable coverage that features an elegant matt finish. Breathable Camouflage comes in 12 different shades and can be mixed and layered with Balm and tint to suit your coverage needs. Enjoy a long-lasting flawless look that you can maintain throughout the day. Available in 12 shades: