Ultimate W+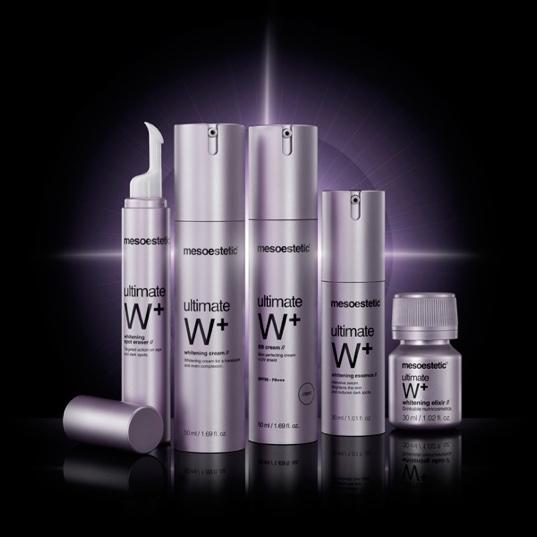 Exclusive complex of active ingredients with proven efficacy that inhibit melanin synthesis by disrupting various steps in its formation and transfer. Its technology is based on specific release biovectors, which are capable of carrying and releasing the complex of substances "unchanged" in the cells of the nucleus, ensuring unprecedented efficacy.
Encapsulates active ingredients to carry them to the deepest layers of skin, In its composition and structure it mimics the cell membrane, increasing its levels of penetration and diffusion
It inhibits tyrosinase and the α-MSH, both involved in the melanin synthesis process, whilst stimulating cell renewal, eliminating excess melanin evening out and lightening the skin tone, thus reducing the appearance of dark spots. Improves the natural barrier function of the skin reduces fine lines and wrinkles.
Powerful antioxidant action, reduces the effects of environmental aggressions and UV.
Ultimate W+ Products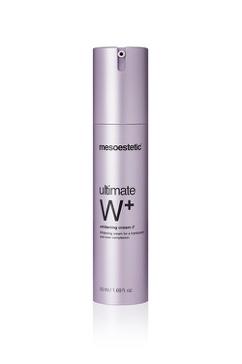 Ultimate w+ whitening cream
A day & night cream for unifying the skin tone. Reduces dark spots, fine line and wrinkles. With the added benefit of adding luminosity to the skin.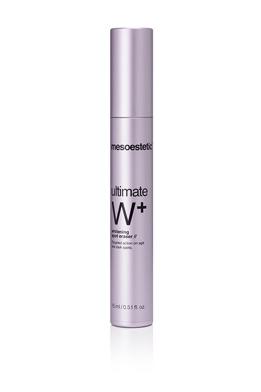 Ultimate W+ Spot Eraser
Ultra concentrated whitening treatment indicated for localized treatment of dark spots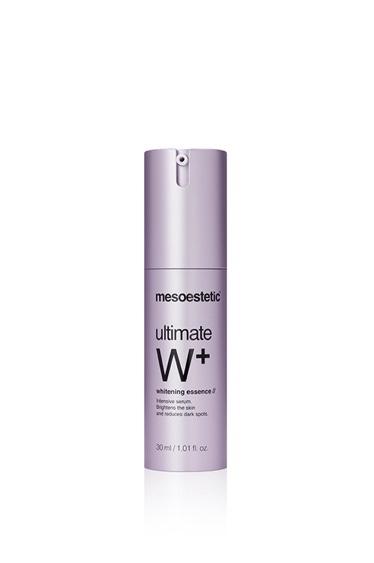 Ultimate W+ Whitening Essence
Intensive serum with a whitening and antioxidant effect on the skin. Prevents and attenuates the appearance of dark spots and fine wrinkles.