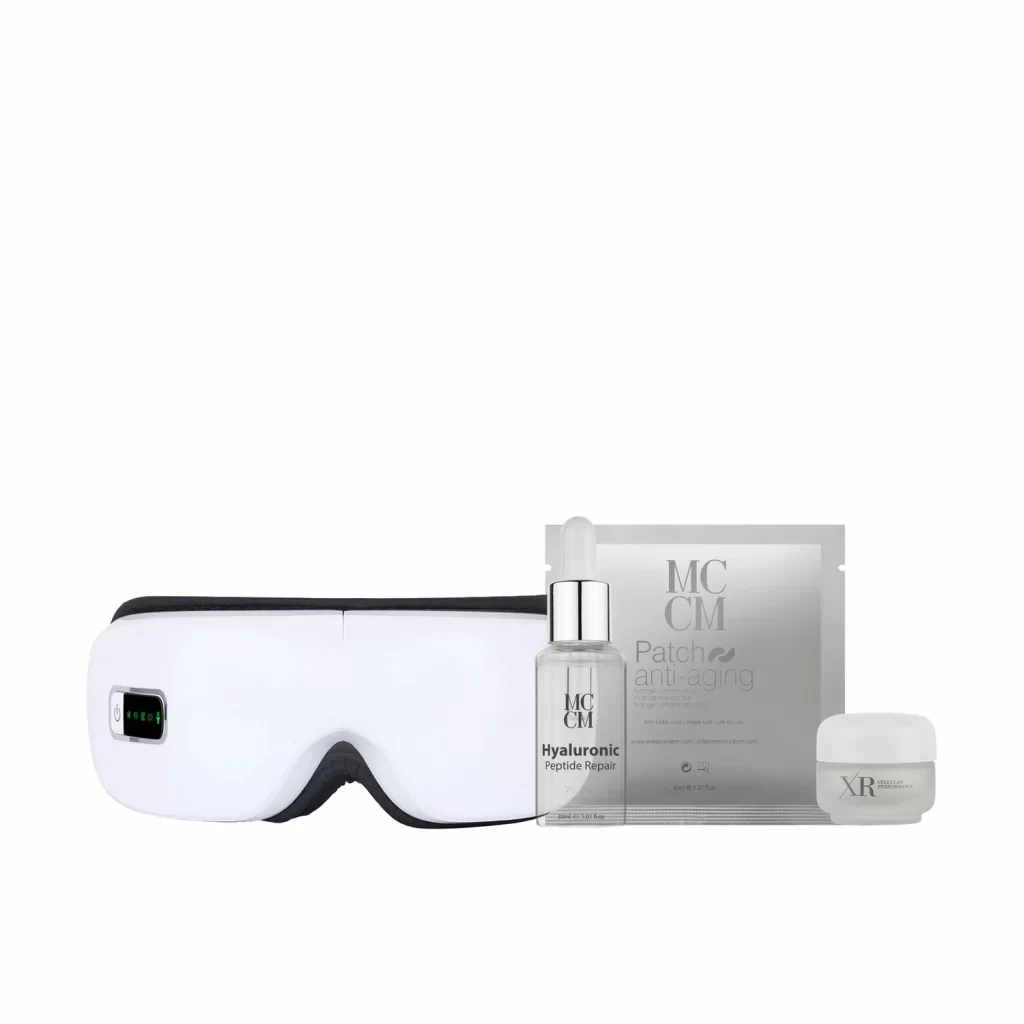 Intelligent Eye SPA Pack
A special pack designed to deeply hydrate the skin, fading expression lines and wrinkles, dark circles, and eye puffiness. The skin becomes healthier and refreshed.
Main Characteristics:
It relieves eye fatigue, headaches, and insomnia; reduces dark circles; deeply hydrates the skin and locks in moisture, regenerating the skin; improves skin elasticity and helps reduce static and dynamic wrinkles; reduces under-eye puffiness due to fluid retention.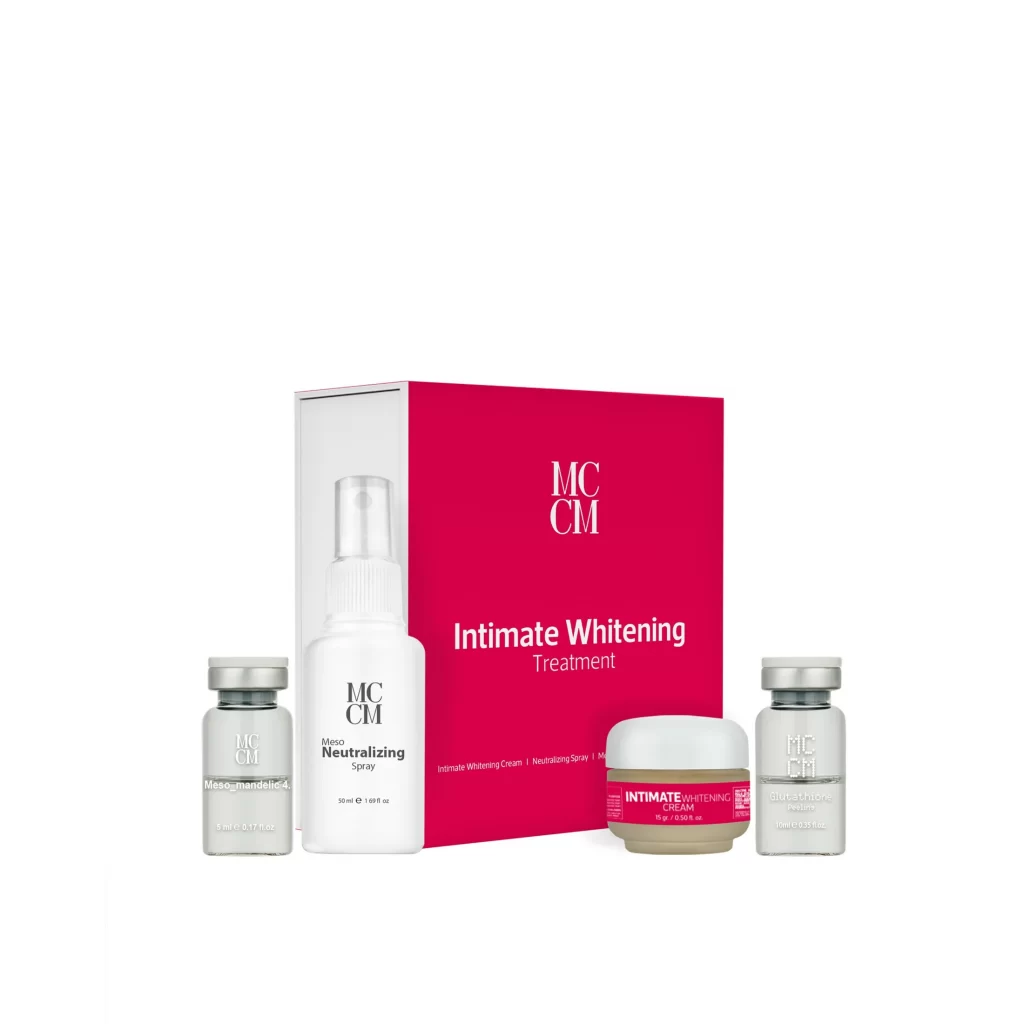 Intimate Whitening Pack
Depigmentation cream was developed for the lightening of intimate body area with a nourishing action.
Main Characteristics:
A treatment specially developed for the brightening and lightening of intimate body parts, giving it a uniform tone. It will promote a skin cleansing and lightening, restoration of the metabolism as also activate the microcirculation in tissues area.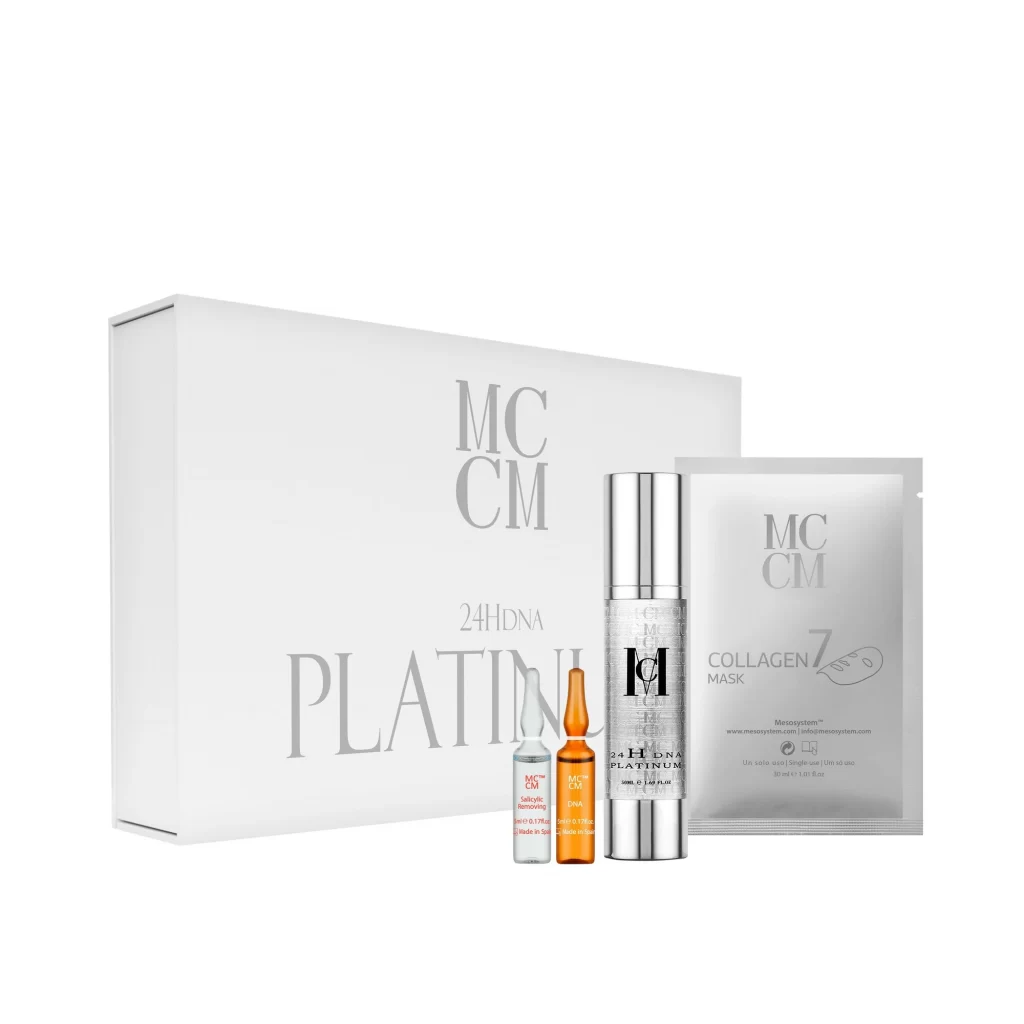 24HDNA Platinum Pack
Pack Platinum is a luxurious facial treatment that combines a rich mixture of ingredients, providing a deep moisturizing action. 
Main Characteristics:
Boosts skin's natural defences, cellular protection from UVB, antioxidant, glowing and youthful effect, skin imperfections reduction.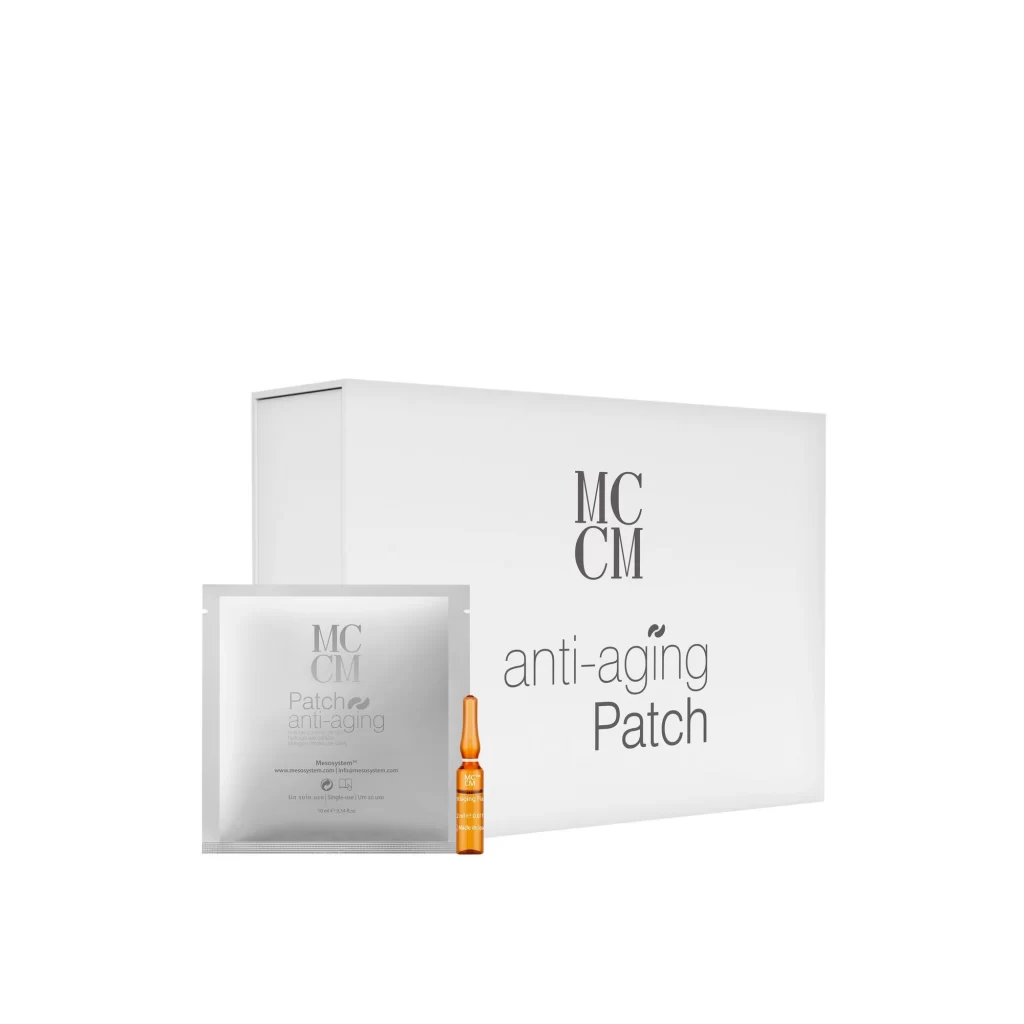 Anti-aging Patch Pack
The Anti-Aging Patch is indicated for the eye contour. The combination of Chamomile, Horse Chestnut, Ginkgo Biloba, Jojoba and Aloe Vera give to this refreshing eye patches lifting and regenerative properties. It activates microcirculation, reducing expression lines and attenuating any signs of fatigue.
Main Characteristics:
Antioxidant and antimicrobial, micro-circulation activator, revitalization and lifting around the eyes.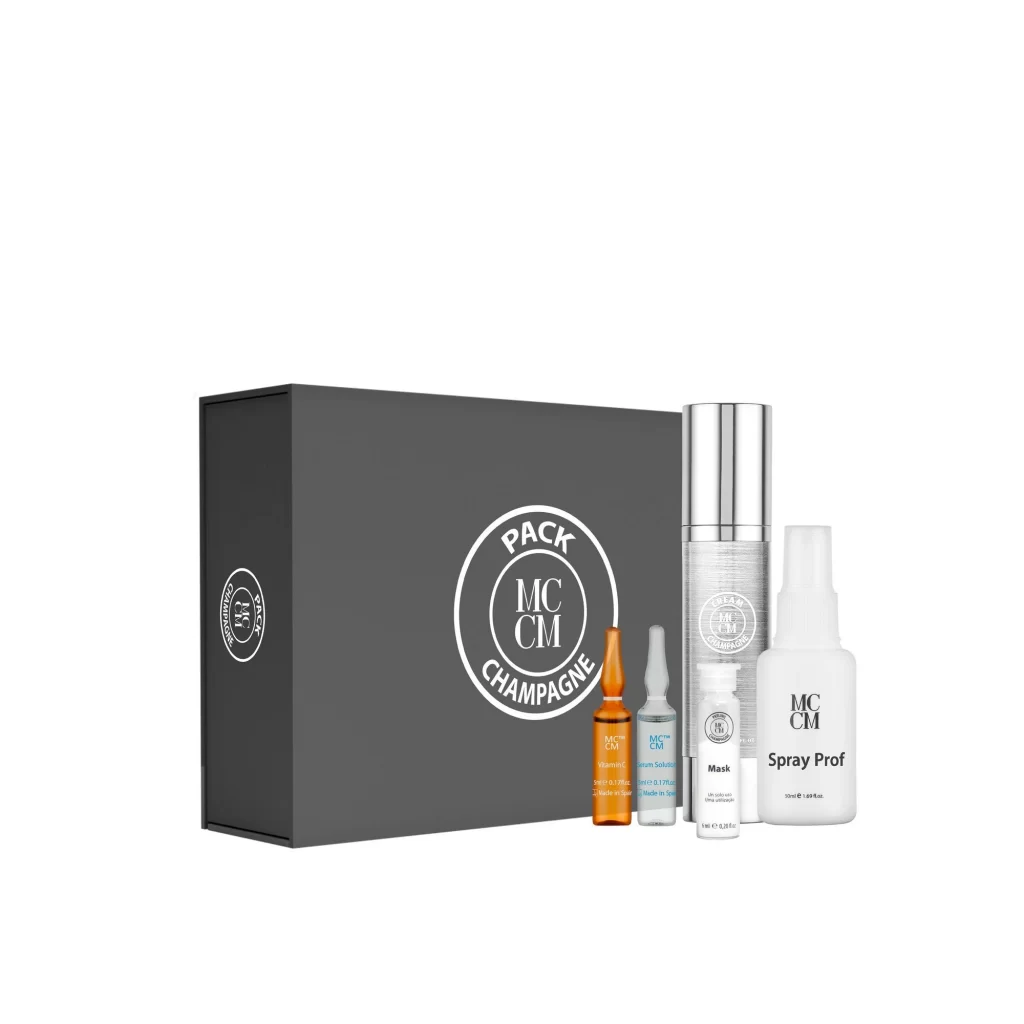 Champagne Pack
The combination of Tartaric Acid, Ascorbic Acid and 
Bicarbonate offers an intensive antiaging treatment with a multi-active exfoliation system that mixes chemical, enzymatic and micro-mechanic action.
Main Characteristics:
Chemical, enzymatic and micro-mechanic exfoliation, keratolytic.
CVita 180º Pack
Designed to provide the skin with a full glow and lightning effect, CVita 180º Pack prevents photoaging and protects the skin from external aggression.
Main Characteristics:
Improves skin texture; Bright and even skin tone prevents and reduces the appearance of wrinkles and blemishes.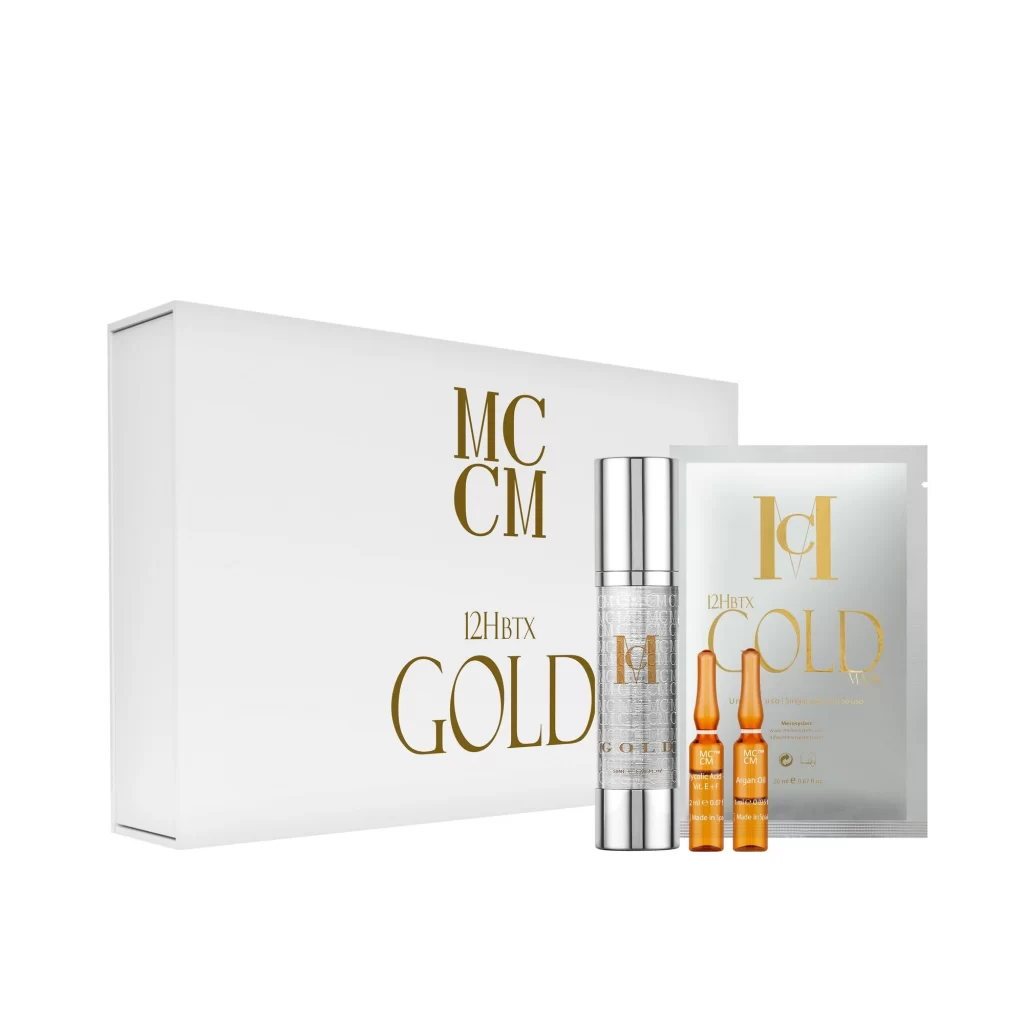 Gold Pack
The Pack Gold treatment promotes skin vitality, reducing the appearance of wrinkles and regenerating the inner layers of the epidermis. Its properties give the skin a smoother texture and a lighter look, minimizing imperfections and reducing fine lines. 
Main Characteristics:
Moisturizing, stimulation of collagen and elastin, synthesis, nourished and smooth skin, tensor and bright effect, golden glow.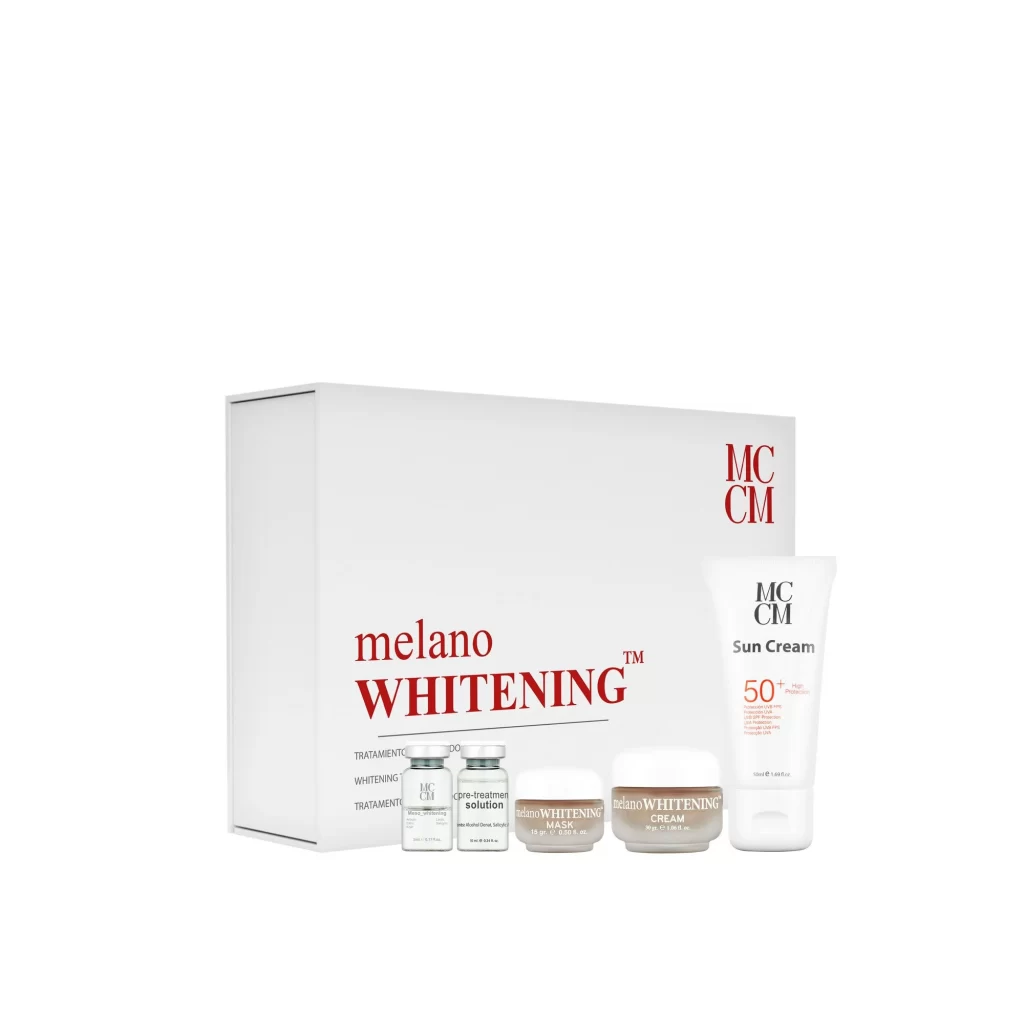 Melano Whitening Pack
Melano Whitening is an aesthetic treatment designed to reduce melanic blemishes. After the treatment, the skin surface will be more uniform with a brighter tone and a smoother texture. 
MelanoOut System
Melano
 Out System® has been designed to reduce and eliminate spots of melanic origin on the face, neck, and neckline. The skin tone becomes more uniform, and the results are excellent without surgery or side effects.
Main Characteristics:
Blemishes reduction, more uniform skin tone.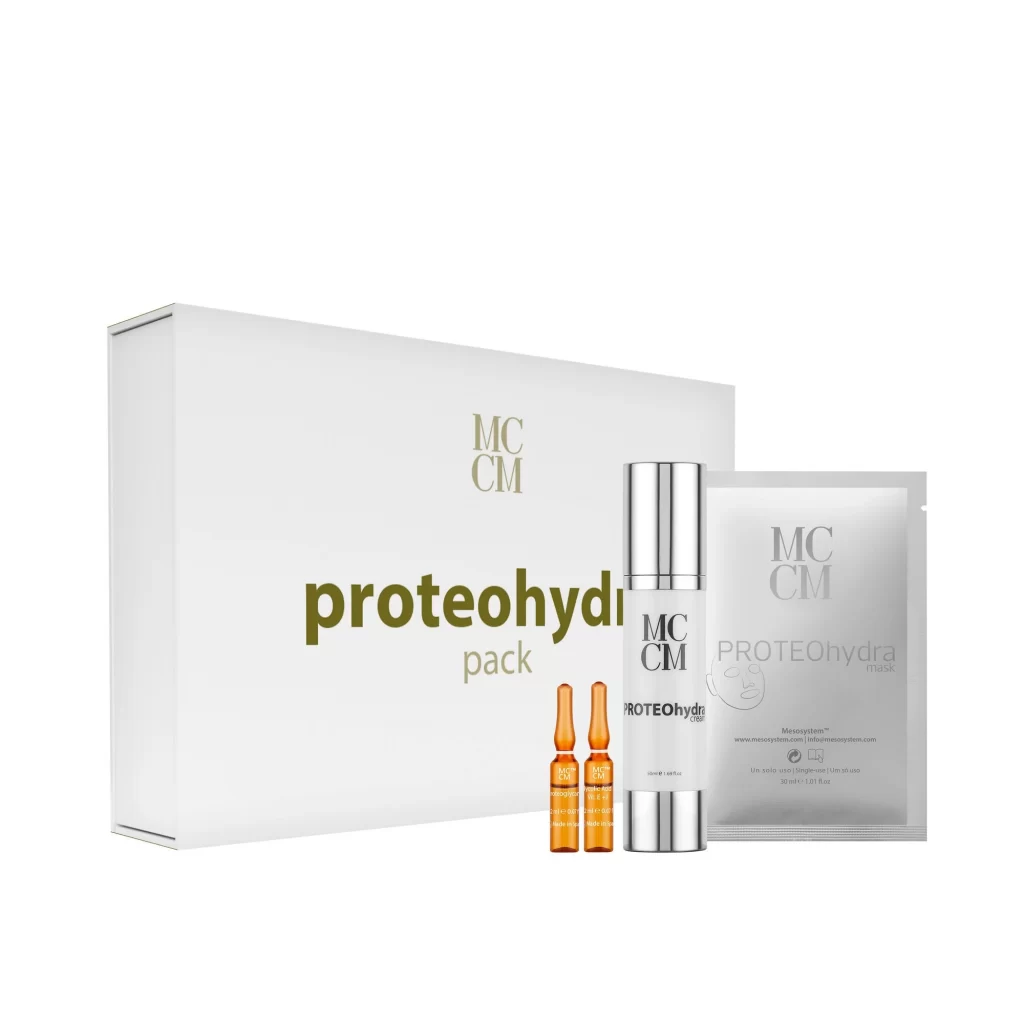 Proteohydra Pack
The Proteohydra Pack provides nutritive ingredients that help restructure cells and reduce wrinkles, providing elasticity and firmness to the skin. It is a nourishing and deeply moisturizing treatment. 
Main Characteristics:
Deep hydration, anti-aging, cellular renewal, skin regeneration, provides firmness and elasticity to the skin.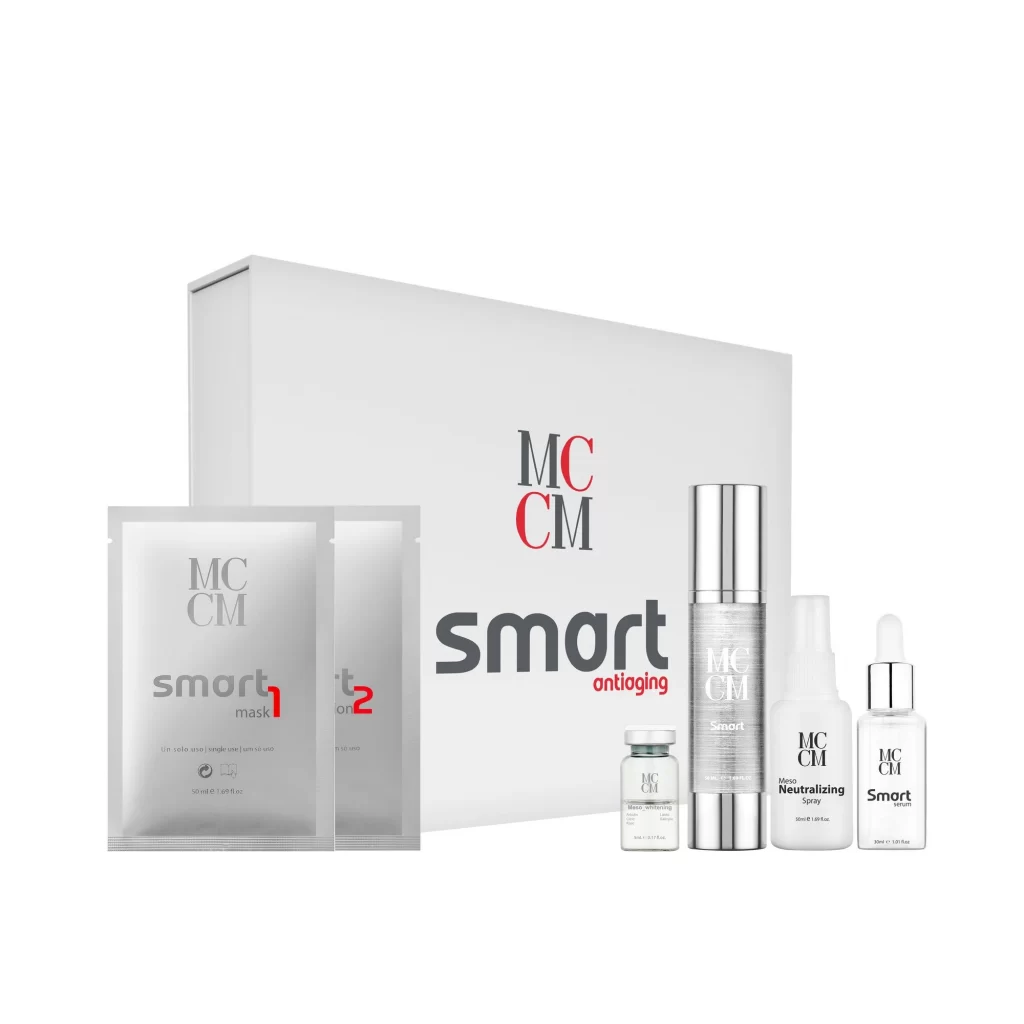 Smart Antiaging Pack
Pack Smart is an antiaging treatment suitable for mature and aged skin. This treatment allows the renewal of skin cells, visibly reducing wrinkles, sagging and blemishes, moisturizing the skin, making it smoother and firmer.
Main Characteristics:
Antiaging, rejuvenated skin, smoother, firmer and renewed skin.