Special Care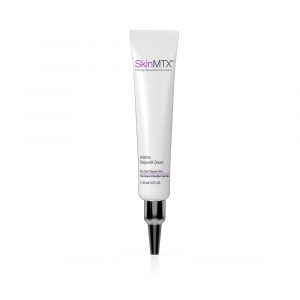 Intensive RejuvorA Cream
The highly sophisticated lightweight Intense RejuvorA™ firming Cream is a more stable and safer alternative to conventional retinol. It boosts skin's renewal and cell rejuvenation hence, enriching youthfulness of the skin without causing sensitivity or irritation. The formula is fortified with encapsulated RejuvorA™, a potent yet non-irritating retinol complex. Due to its wrinkle-correcting and collagen-boosting capabilities, the Intense RejuvorA™ Cream helps to smoothen skin texture and boost skin firmness, resulting in visibly improved youthfulness. Combining with Vitamin C & E, the active mix works synergistically to improve skin vitality, even out skin tone and fight against free radicals and photo-aging. As skin's innate self-renewal system powers up, the complexion revives with tonicity, tautness and radiance.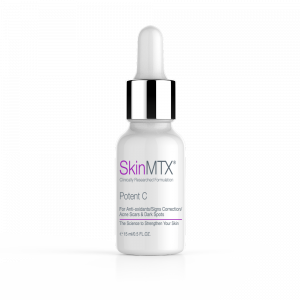 Potent C
This Potent C brightening serum contains Vitamin C concentrate which promotes an intensive brightening action to target areas of discoloration. The inclusion of efficacious, potent actives provides targeted action to help lighten the appearance of unsightly marks, dark spots and freckles while building up skin's defenses against the formation of future pigmentation. Skin looks rejuvenated as Vitamin C boosts skin elasticity and fights off free radicals to maintain a smooth and clear appearance. Moisture is locked into skin to keep it looking plump and firm.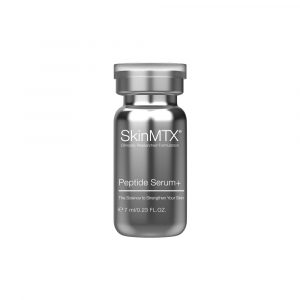 Peptide Serum +
An intensive formulation that contains highly concentrated regenerative actives and peptides that restores and strengthens compromised skin. This versatile reparative serum facilitates skin renewal while helping to diminish the appearance of scars, perfect for use post-aesthetic procedure. Powerful proprietary rejuvenating actives and nutrient clusters are delivered deep into the dermal structures to encourage a healthy equilibrium, reinforcing skin's resilience against environmental aggressors and returning youthful energy to skin. Skin becomes well-hydrated and complexion glows with a lustrous shine.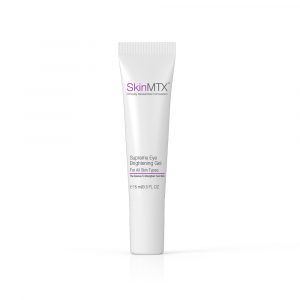 Supreme Eye Brightening Gel
Formulated to target lifelessly dull eyes, this Supreme Eye Brightening Gel rejuvenates eye contours with intense moisture and nutrients to promote an uplifted, rested appearance. Equipped with ingredients rich in nourishing elements, this gel provides effective relief for problems that commonly plague the delicate eye contours. Eye puffiness is visibly reduced as high-performing actives stimulate the drainage of excessive fluid while brightening actives aids in diminishing the appearance of dark circles. Efficacious with a soothing effect, the eyes are left looking youthfully vibrant.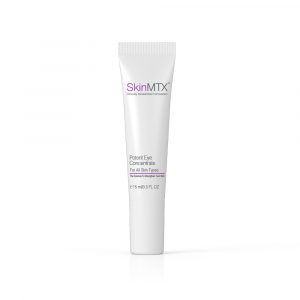 Potent Eye Concentrate
Potent Eye Concentrate dramatically promotes the youthfulness of the eyes with this intensive eye contour formula is specially designed for skin's most delicate areas. The exclusive combination of advanced actives smoothens, firms and tightens skin texture to reduce the appearance of fine line, crow's feet and puffiness. It deeply infuses skin with vital moisture, improving skin tautness around the eye area. Its blend of phytonutrients and vitamins helps to strengthen elastin fibres. and shield the delicate skin against environmental stressors. Fortified with Ginseng complex, the concentrate boosts skin's metabolism and collagen-building activities, thus revealing a more youthful and luminous appearance,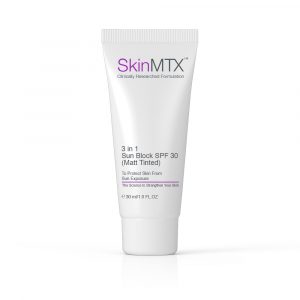 3 in 1 Sunblock SPF 30
Stay away from the sun's harmful rays with this amazing 3-in-1 Sunblock SPF 30 with absorbent non-clotting climate control solution. Our formula for full spectrum shielding includes Vitamins A and E, which play important roles in balancing skin's natural defenses. Furthermore, infused with Aloe Vera, a long-celebrated ingredient that assists in epidermal hydration and purification, also makes an appearance for an added boost. As a result, bask in pure matt-ness all day, while confidently knowing that skin is being capably moisturized from within.
The 3-in-1 Sunblock SPF 30 naturally shields and nourishes skin every day with this free-radical quenching, vitamin-infused matt SPF 30 sunscreen. Providing a broad spectrum of UVA/UVB plus environmental protection, this light universal-tinted formula corrects uneven skin tones with an immediate refined finish.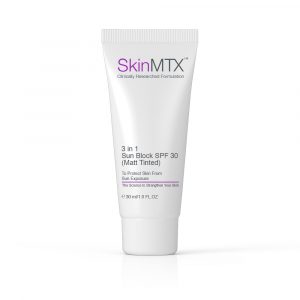 Sun Shield Brightening UV Protector SPF 30
The Sun Shield Brightening UV Protector SPF 30 is a refreshing, non-greasy emulsion that can be easily absorbed by the skin which contains high SPF formula that completely protects from damaging UV rays while enhancing skin fairness and luminosity. A perfect balance of active ingredients and innovative delivery mechanism ensure full-spectrum sun protection. Strengthened with Red Algae, skin receives an unsurpassed level of moisture and nourishment to help keep it healthy and radiant.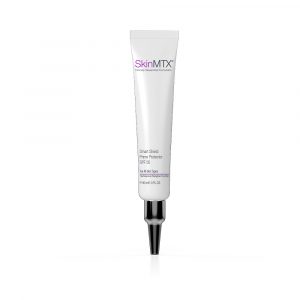 Smart Shield Prime Protector SPF 50
This light, smooth Smart Shield Prime Protector SPF 50 UVA/UVB tinted sunscreen blends seamlessly with most skin types and color, imparting an even skin tone and light coverage while providing broad-spectrum defense against sun's damaging rays. Nourishing extract of Portulaca Olearacea protects the complexion against environmental aggressors and helps defend the damaging effects of free radicals, while Aloe Vera Extract conditions skin and soothes sensitivities. Skin is enlivened with a natural finish and is adequately shielded from photo-damage.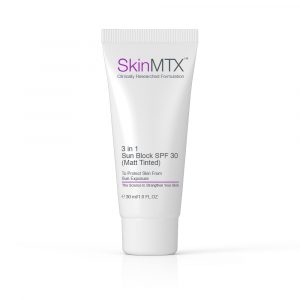 Mineral-Rich Body Moisturizer
Specially formulated to remineralize skin, this Mineral-Rich Body Moisturizer pampers your hand and body with ultimate delights while infusing skin with essential nutrients from the Dead Sea. Its luxurious texture ensures smooth gliding without leaving a sticky feel on the skin, enveloping skin with a veil of velvety softness. The unsurpassed hydration benefits relieve dryness, tightness and sensitive reactions that are caused by skin dehydration. Enriched with Vitamin E to help protect skin against the damaging effects of free radicals, this cream helps preserve beautiful skin that is supple and moisturised.
MediFIX Peel System
MediFIXTM Peel System is an advanced professional skin renewal system designed to address an array of skin conditions. The precise formulation activates safe exfoliation, evenly penetrating into the skin with depth-control technology for maximal cell renewal efficacy with minimal side effects.

Revolutionary active, LycoSine ComplexTM, delivers focused resurfacing action at the epidermal layer to stimulate skin functions to go into "repair mode". Key active, Oligopeptide, aids in the reparative process and re-nourishes and regenerates skin renewal. Moisture is replenished with an intense hydro-adept nutrient that penetrates deep into skin to form a water-rich network that cushions skin's structural matrix.

The cascade of synergistic steps in the MediFIXTM Peel System activates in precise synchronization to target fine lines and wrinkles, acne scars and reveal smooth, refined and youthful skin. With renewal processes ignited, skin rejuvenation occurs at an accelerated rate, rapidly restoring radiance, hydration and a spotless complexion.

>