Exfoliation
AHA Fruit Pulp
This biological peel delivers a result that can be seen and felt immediately, irrespective of skin type or skin problem. It promotes skin renewal, improves skins hydration. Recommended use with paprika Herbal Treatment – Often referred to as mask before event.

AHA Whip Peeling
Skin renewing peel recommended for all skin types, fast and easy to use.
Face & Body Exfoliators
Horsetail and Spinach exfoliating mask- a gommage style mask rich in flaviodnoids and antioxidants to improve circulation and aid in the supply of nurtients, vitamins and oxygen to the cells.

Grape Stem Cell peeling
Ground grape seeds gently remove dead epidermal cells, grape stem cell nourish mature and dehydrated skins.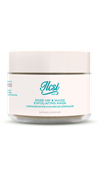 Rose hip and maize
gommage style exfoliator suitable for refining scaly skin, seborrheic skins.  The soothing, nourishing and refining effects make the skin more permeable for other actives

Rolling face and body mask
the abrasive effect of this mask makes even the roughest skin soft and silky.  Contain hot paprika to increase blood flow thus allowing more oxygenation to the skin and deeper hydration.
Sensitive Extra Treatment & Peeling
Recommended for all skin types with sensitivity, has a soothing hydrating and antioxidant effect on the skin.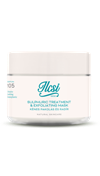 Sulphuric Treatment & Exfoliating mask
Thanks to the beneficial effects of sulphur we can gently prepare anceic, inflamed and problematic skins for further treatments.

>