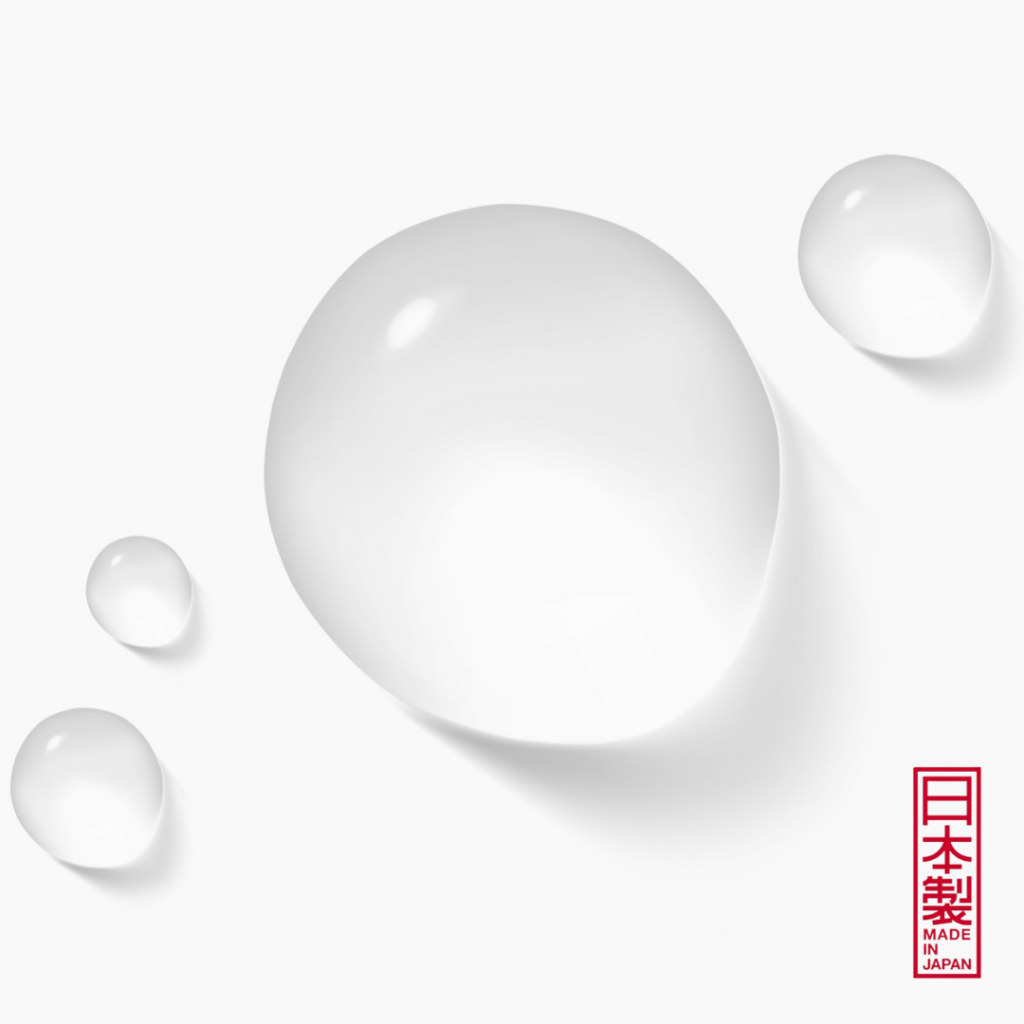 Special Care
Unique formulations of Forlle'd products based on low molecular weight ingredients care about youth and beauty of face and body, restoring their structure and improving quality of the skin.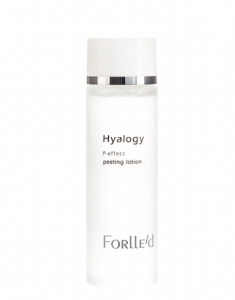 Hyalogy P-effect Peeling Lotion
Gentle Biostimulating Booster – lotion
This special care lotion has pronounced biostimulating and super soft skin aligning effect due to unique combination of lactoba¬cillus, fruit and lactic acids. The lotion triggers a chain of recovery and metabolic processes in skin cells by restoring its structure, boosting ceramides synthesis to protect the skin against aggressive effects of environment and to normalize hydrolipidic film. Relieves skin from hyperkeratosis, reduces pores and improves skin relief, smooths away wrinkles, leaving the skin perfectly smooth. Suitable for daily care for all skin types, including sensitive, overdried, irritated and allergic one.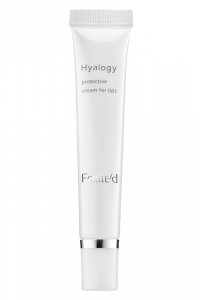 Hyalogy Protective Cream for Lips
Regenerative Lip Cream
This wonderful protective cream intensely moisturizes and increases elasticity of lip skin. The unique combination of low molecular weight ingredients with highly purified plant extracts enhances lips immunity, eliminates discomfort and irritation and promotes healing of small cracks. Rejuvenates lips, makes them more voluminous and magnificent. Especially recommended for lips with uneven pigmentation, blurred contour or lips after volumetric or contour injection.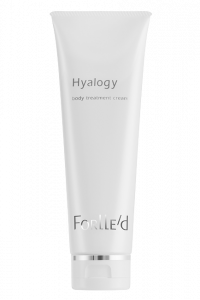 Hyalogy Body Treatment Cream
Moisturizing Body Cream
This fine-textured body cream has powerful rejuvenating, biostimulating and moisturizing effects.
The unique com¬bination of low molecular weight ingredients provides fast and deep long-lasting hydration, helps even skin tone and stimulates collagen synthesis, improves microcirculation and stimulates the drainage of toxins. Silky texture, easy to apply and quickly absorbed cream leaving no residue on clothes.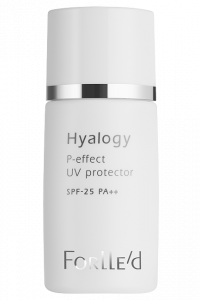 Hyalogy P-effect UV Protector SPF 25 PA++
Sunscreen Emulsion
This sunscreen with light structure provides strong protection against both UVA and UVB rays and negative environmental impacts. Its highly effective and regenerant ingredients facilitate restoring in the skin and prevents oxidative stress development. Suitable for daily sun protection for any skin types, including sensitive. Not comedogenic.