SkinMTX Anti-Ageing Range
The SkinMTX anti-ageing range includes a professional treatment and home-care products for the treatment of premature ageing and mature clients that have already seen significant changes in their skin.
The antiageing range is based on telomerase, Hyaluronic acid in three different molecular weights, Sea Caviar, and a number of products in the homecare range containing Acetyl -hexapeptide-8 sometime referred to as botox in a bottle but without the toxin and needles.
As a summary SkinMTX are activating the 5 R's for youthful skin
Reinforces and protects DNA structural integrity by awaking Telomerase activity and maintaining the length of the telomeres
Rebuilds volume in the skins framework by stimulating collagen and elastin synthesis
Redensifies skin from within by promoting cell growth and proliferation
Retards skin maturation by increasing the skin ability to resist oxidative stress
Replenishes hydration levels by strengthening the skins barrier and avoid TEWL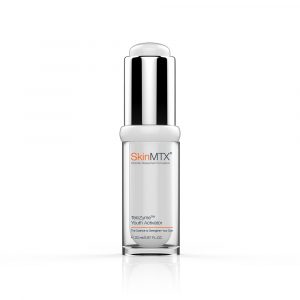 TeloZyme Youth Activator
TeloZyme™ Youth Activator is a revolutionary multi-faceted serum specially formulated to work the key cell-matrix of skin youthfulness by targeting the health of telomeres.  At the core of its formulation is TeloZyme Complex the culmination of a ground-breaking innovation by our scientists designed to reinforce and protect the DNA structural integrity.  This helps rebuild the volume in the skin's framework and re-densify from within while retarding skin maturation.  The formula replenishes hydration in the skin with HA-Troplex- a multi-weighted Hyaluronic Acid complex that penetrates deeper into the skin, boosting moisture levels.  Skin is noticeably firmer, tighter and feels more supple and hydrated.  Radiance and luminosity are stored as TeloZyme™ Youth activator combat the skins of aging at every level.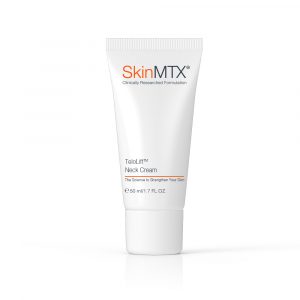 TeloLift Neck Cream
Formulated exclusively for the specific needs of the neck and décolleté to help address signs of ageing.  The rich TeloLift™ cream crams an invisible support network, helping to regain definition to the neckline.
TeloZyme ™ Complex an advanced active inspired by Nobel Prize awarded research, supports skin's underlying structural framework to address the appearance of sagging skin.  At the same time, Kigelia Africana Fruit Extract and ElevateSkin Complex restores a tighter, smoother look to the neck by softening the appearance of creases and improving firmness.  The formula also replenishes hydration to revive a more lifted and supple neckline.  The area is prot4ected from the daily effect of environmental aggressors, the neckline appears more refined.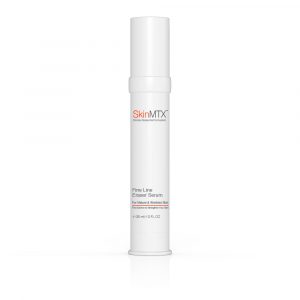 Fine Line Eraser Serum
Specially formulated for mature skin, this fine line eraser Serum implements a multi-faceted approach to target the causes that contribute to an aged appearance.  Youth enhancing actives target the contraction and movement of facial muscles, relieving tension and overstimulation in the face that causes fine lines, while smoothening the appearance of wrinkles.  Deep hydration actives work efficaciously to tone skin, helping to reinforce its natural protective moisture barrier and maintain optimal elasticity.  Free radial-quenching active provide skin with further nourishment for boosted resilience against further damage to the complexion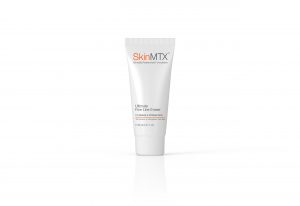 Ultimate Fine Line Eraser
The Ultimate Fine Line Eraser is an advanced round-the-clock companion.  It is a result of revolutionized skincare technology designed to enhance skin's youthfulness.  Aimed at defending against the factors responsible for aging, the ultimate Fine Line Eraser features nourishing and moisturising ingredients to ensure constant and optimal hydration.  Skin will succumb to the luxuriance of this deluxe cocktail as it gets satisfying softer, smoother use in conjunction with a fine line eraser.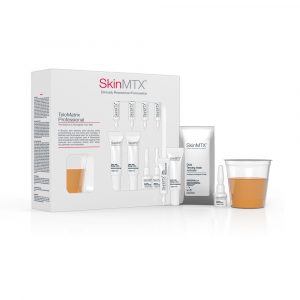 TeloMatrix Professional
Professional Treatment
In a Nobel Prize-awarded discovery, scientists have found that telomeres. Part of the DNA structure shortens with each cell replication and eventually enters a stage of decline.  This leads to cellular senescence – a key catalyst to the ageing process.
Powered by a multitude of revolutionary actives, this 5 steps intensive treatment is meticulously formulated to extend the genetics of youth.  TeloZyme Complex™, a groundbreaking innovation developed after decades of research, propels through skin layers to boost overall health and vitality by rebuilding volume straight from the core skin's structural framework.
Skins harness a new vital force that compensates for the deficiencies caused by age, stress, and pollution to regain plumpness and tautness.  This treatment further refines skin to be clear, soft, and uniform in tone.  Skin brightens up from within with fresh luminescence that reveals a rejuvenated, healthy and youthful appearance.
Each box contains 2 treatment boxes with everything you need to perform the treatment each product is individually packaged to maintain sterility.
2x enzyme peel, 2x TeloZyme complex ™, 2x Green Caviar Massage cream,2x Gold Tensing Mask with 2x Activator, 2x Liftnix Essence