Meet the Team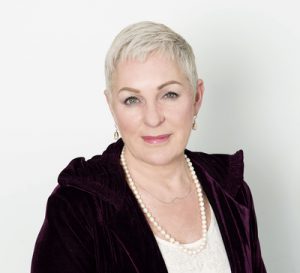 Kim Ryan – Director
Advanced Derma Care was founded by trained nurse and beauty therapist Kim Ryan and her husband Paul. After working in the industry for a number of years, Kim launched Advanced Derma Care to share her experience in advanced dermal therapies and product knowledge.
Kim has worked with a broad sector of the beauty industry for over 25 years. She has worked with over 50 brands from standard retail options to advanced dermal solutions with a number of leading skincare companies.
She is an executive member of the New Zealand Registered Beauty Therapy Association and has served for two terms as the President of the Association. Kim feels that it is important to be constantly striving for better safer practices and on going education for all therapists.
Kim has won numerous national and international awards throughout her beauty career for training and business development.
Kim continues to strive for excellence and continues to tutor at Premier Institute of Education, giving young budding therapists the opportunity to see beyond the basics.
She is also a sought-after beauty expert and has written for a number of magazines including NZ Beauty, Headway, Mindfood, M2 Woman and Simply Beauty.
Kim leads the customer product selection and training for the company backed by a team providing support with sales, day to day operations and strategic management and direction for the company. Combined we can share over 100 years of senior sales and management experience to help you grow your business and are driven by a strong customer service ethic and a passion for creating and delivering a point of difference to everyone who interacts with Advanced Derma Care.
021-774087
Kim@advanceddermacare.co.nz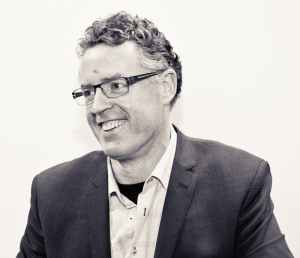 Paul Ryan – General Manager
"Working with Kim to deliver Advanced Derma Care Ltd from business model planning to reality and now supporting the extraordinary growth of the company has been both extremely challenging and immensely rewarding".
While working as an independent management consultant the stars quickly began to align as Advanced Derma Care Ltd grow very quickly from inception and Paul joined Kim hands-on in the business.
"I am delighted to have the opportunity to support Kim, our team and our customers wherever possible. This includes all elements of company systems, logistics and accounts. We embrace a lean, low-cost model with extensive use of cloud technology to facilitate flexibility, efficient remote working and maximizing face-to-face customer time while maintaining a 100% mark up from wholesale to RRP across our brands. Our systems have been developed from experience in business process modeling and ISO accreditation and are designed to allow for instant scalability in any area of our business while retaining solid company reporting and quality assurance".
Paul comes from an engineering background with over 25 years of regional and national sales and company management experience across the building fit-out, engineering, architectural specification software, construction and construction data sectors.
"Kim and I share very similar views on the ethics and value of customer service and delivering the best possible result for our clinics. We strive to keep our 'integrity-quality-results' motto at the center of everything we do and the decisions we make. It is heartwarming to see just how much this has struck a chord with our customers".
Advanced Derma Care ltd also has a number of contractors also helping to support our work in the industry covering marketing, data mining, social media, business mentoring and financial planning.  We love to form strategic partnerships with like-minded people and invite you to contact us anytime if you have an idea we should be chatting about !
021-2560110
Paul@advanceddermacare.co.nz
Jo-Ann Slecht – Business Development Manager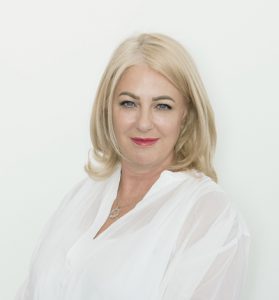 Jo's professionalism, expertise and understanding of skin dynamics make her the perfect match for the visionary ranges and technology at Advanced Derma Care. 
Setting Jo apart in the industry from other practitioners, is her dedication and love of educating others to assist them grow their business, increase their success which in turn builds their self-esteem and confidence.  
In an industry that is highly competitive and is under constant refreshment, Jo assists her beauty therapy clients obtain maximum impact with their products and services which ensures their customers remain loyal and happy.  
This, and being able to work with the sophistication of cosmeceutical products, and up to date technology sees her her delight at the results that they achieve through Advanced Derma Care.
"Being part of a leading edge company that is transforming the beauty therapy industry brings me utter joy, every day," says Jo. 
Jo qualified as a beauty therapist in 2006 and since then has become an expert trainer and relationship builder. Her extensive skin and product knowledge helps her succeed in growing her customers business. 
Offering uniquely personalised product ranges that can be matched to individual client needs and a great sense of humour, Jo is sure to lead your business in the best direction possible. 
"Nothing makes a woman more beautiful than the belief that she is beautiful."  – Sophia Loren
021-710716
Jo@advanceddermacare.co.nz
Rachael Dooley – Business Development Manager
Rachael has been in and out of the beauty industry for over 20 years and has taken on a variety of roles over her career.
She has always had a great love for natural, organic products which has only been strengthened by working with Ilcsi, but since experiencing, training and working with Mesoestetic she has fallen in love with the results pharmaceutical grade skincare can provide and the lives it can change.
Having worked in clinics as a retail manager and beauty therapist, Rachael understands the importance of retail skills and training and home care products. Rachael prides herself on helping her clinics and therapist grow and take their skills to the next level while building long-lasting professional relationships.
021-7740880  Rachael@advanceddermacare.co.nz
Nicola Ogles – Digital Marketing and Brand Development Manager
Our guru editor of The Friday Focus and administrator across social media channels and strategy.
Nicola@advanceddermacare.co.nz
Vida Papas – Customer Service and Orders
Vida has a great wealth of customer service experience but has found her niche in our industry and enjoys it highly.
To Vida client care is the most important part of business, listening to clients, offering useful solutions and building strong relationships is paramount.
Her friendly attitude and organisation skills will leave you rest assured that you're in good hands.
027-3020340
Orders@advanceddermacare.co.nz