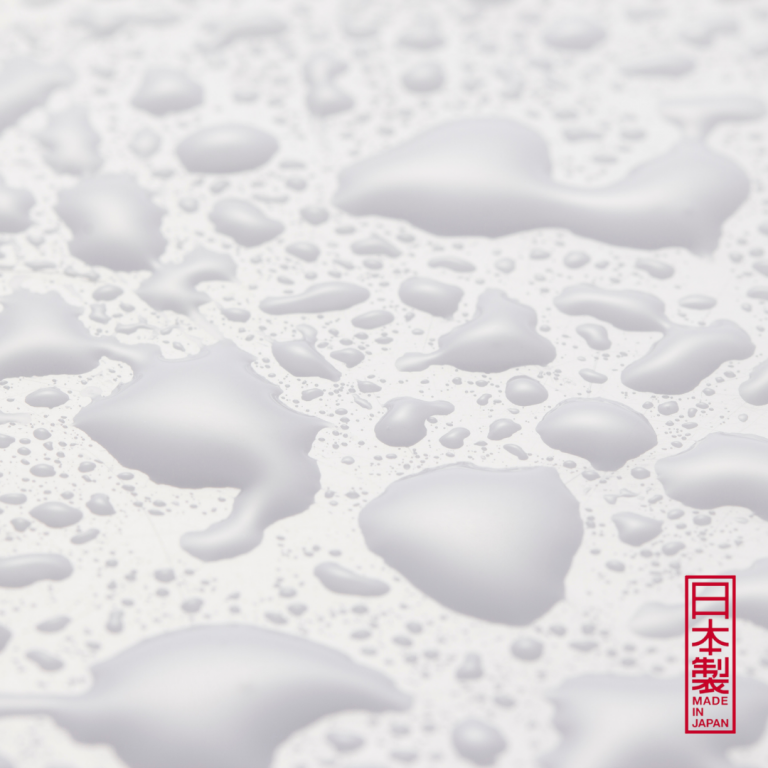 Highly Effective Serums
Serums by Forlle'd are the result of the latest discoveries in science of age prevention. Each serum embodies innovation and efficiency, helps to slow down skin ageing and provides stable rejuvenating effect without injections.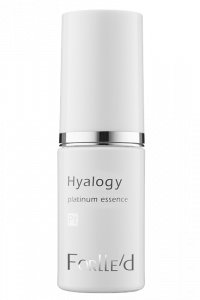 Strong multifunctional anti-aging serum that provides pronounced moisturizing and biostimulating effects.
Patented low-molecular weight ionized hyaluronic acid lies at the heart of this serum. It penetrates through the basal membrane and generates moisture reserves in deep skin layers and stimulates collagen and elastin synthesis.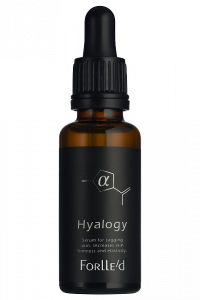 Hyalogy α
Age-Defying Serum 
Based on nanotechnology is extremely effective for reviving, firming and 'lifting' 
Low molecular weight serum based on biomimetic peptides is effective for reviving, firming and 'lifting' skin that shows signs of ageing, loss of turgor and elasticity. Restores the skin structure, deeply moisturizes, normalizes metabolism, increases skin density. The serum is suitable for all skin types, particularly recommended for thin and dry skin aged 40 years and above.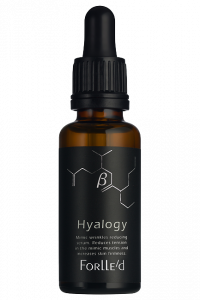 Hyalogy β
Mimic wrinkles reducing serum
Strong Antiaging and Regenerating Effects
This low molecular weight anti-wrinkle serum based on nanotechnology is a non-injection analogue of a neuroprotein. Reduces mimic wrinkles, provides muscle relaxant and lifting action, enhances the skin ability to generate collagen fibres, as well as improves the dermal matrix structure. The product is designed for spot application to problem areas and can be used for care of all types and phototypes of skin.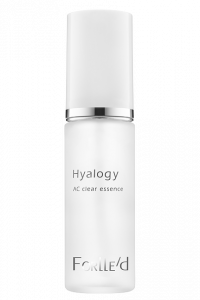 Hyalogy AC Clear Essence
Sebum-Balancing Serum
Balancing, soothing and moisturising serum for oily and combination prone to blemishes.
The serum has strong anti-inflammatory and soothing effects, reduces excessive secretion of sebum. Rare anti-bacterial ingredients prevent inflammations and blemishes appearing, neutralize pathogenic microflora on the skin, facilitates healthy microbiome foundation, enhances the skin immunity. Accelerates skin regeneration and prevents post-acne scarring.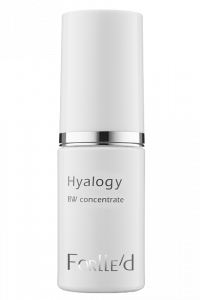 Hyalogy BW Concentrate
Brightening Serum for all Skin Types
Based оn peptides and arbutins, brightens the skin, prevents pigment spots appearance and improves complexion.
Brightening serum based оn innovative components. such as peptides, arbutin and antioxidants. Due to а versatile effect of the skin's melanin secretion, it prevents pigment spots appearance and improves complexion.
Reduces activity of enzymes involved in melanin synthesis. BW Night Cream and a sunscreen are recommended to apply after the serum.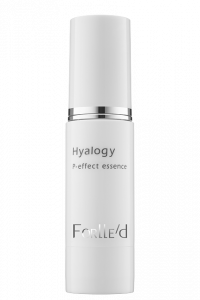 Hyalogy P-effect Essence
Moisturizing Serum
Strong multifunctional anti-ageing serum that provides pronounced moisturizing and biostimulating effects.
Multi-functional serum with unique highly concentrated low molecular weight ionized hyaluronic acid penetrates deep into the low skin layers providing pronounced moisturization and bio-stimulation. Enhances collagen and elastin syntheses in the skin, normalizes skin pH level, improving the skin quality and providing natural skin immunity. Regular use of the product significantly increases the skin resilience and elasticity, results in a visible reduction of wrinkles, eliminates dryness, tightness and peeling sensations. Suitable for dehydrated skin of all types at any age.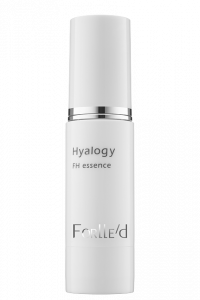 Hyalogy FH Essence
Anti-ageing serum for mature skin
Strong anti-aging serum for mature skin with powerful rejuvenating effect.
This serum with remarkable anti-ageing properties is based on patented low molecular weight ingredients and phytoestrogens, which balance the skin hormones and prevent its ageing. Slows down skin aging: reduces wrinkles, boosts cellular metabolism and microcirculation, improves epidermis structure, increases antioxidant protection and skin tone. The serum fully satisfies the specific needs of mature and fading skin. Suitable for dry, normal and combination skin, ages 40 years and older.