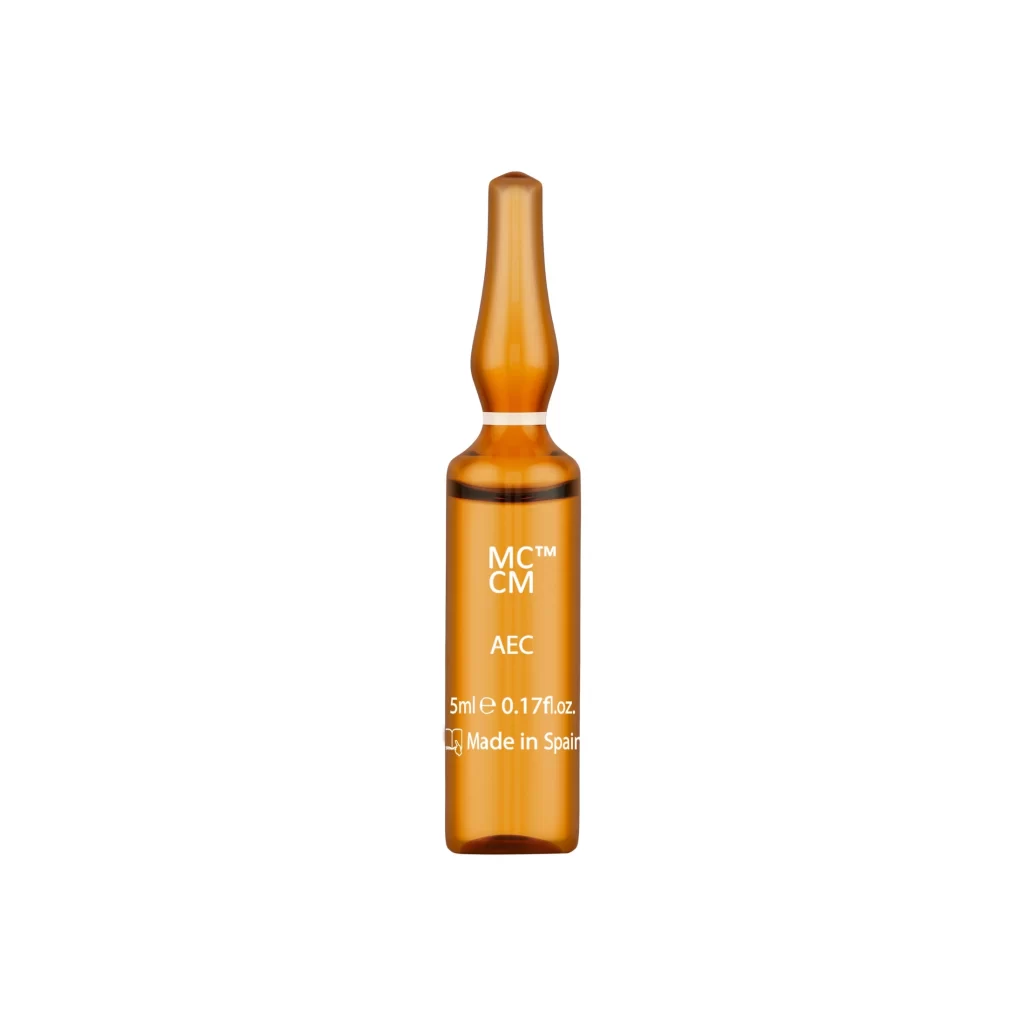 AEC
The AEC ampoules prevent flaccidity and coetaneous aging due to its active components based on Vitamin A, Vitamin E and Vitamin C.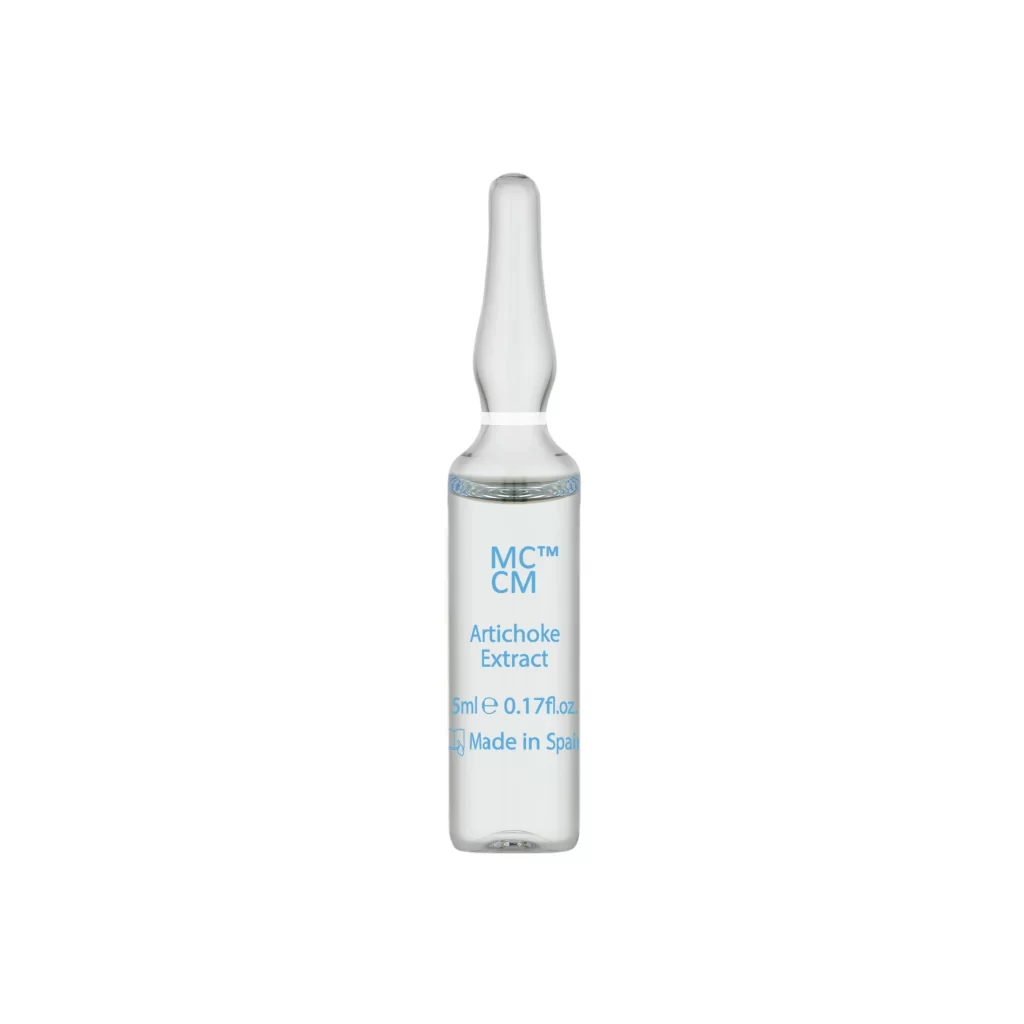 Artichoke
Artichoke has detoxifying and diuretic properties and acts against oxidative stress induced by inflammatory mediators. It is widely used to treat cellulite and localized fat.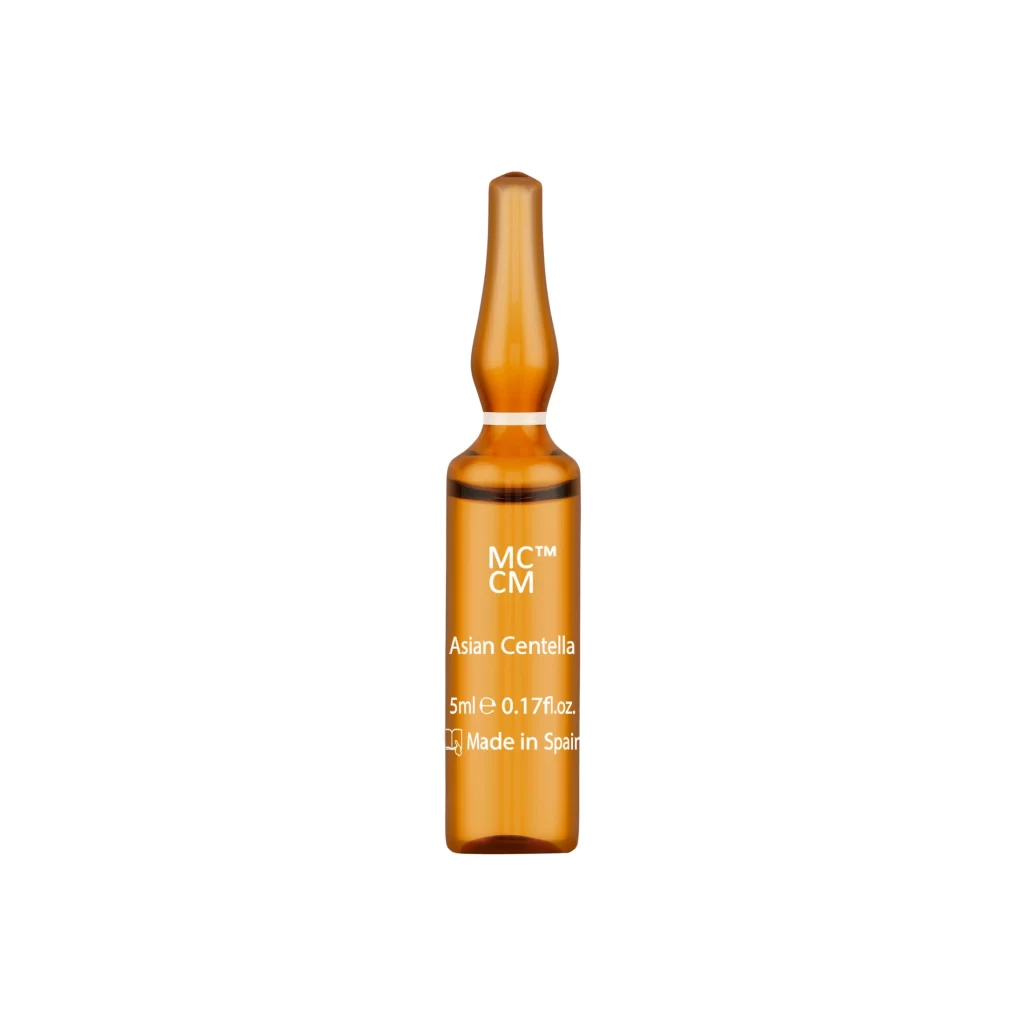 Asian Centella
Asian Centella stimulates collagen and elastin biosynthesis. It helps improve wound repair and the perivascular connective tissue, promoting an improvement of the venous wall elasticity.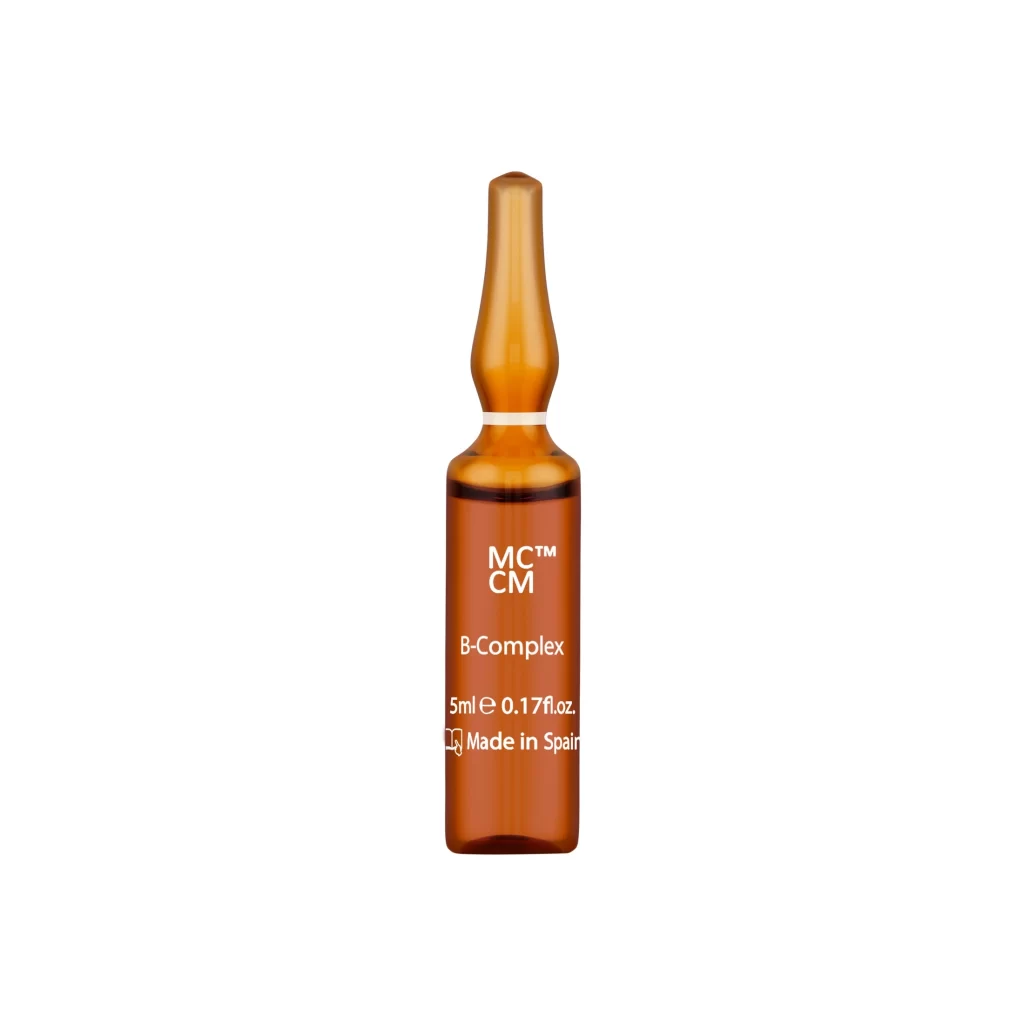 B-Complex
Being a vitaminic complex with Vitamin B1, B3, B6, B9 and B12, B–Complex aids in skin regeneration, creating new cells, reducing the signs of aging and eliminating blemishes. It helps improve skin conditions such as melasma and psoriasis.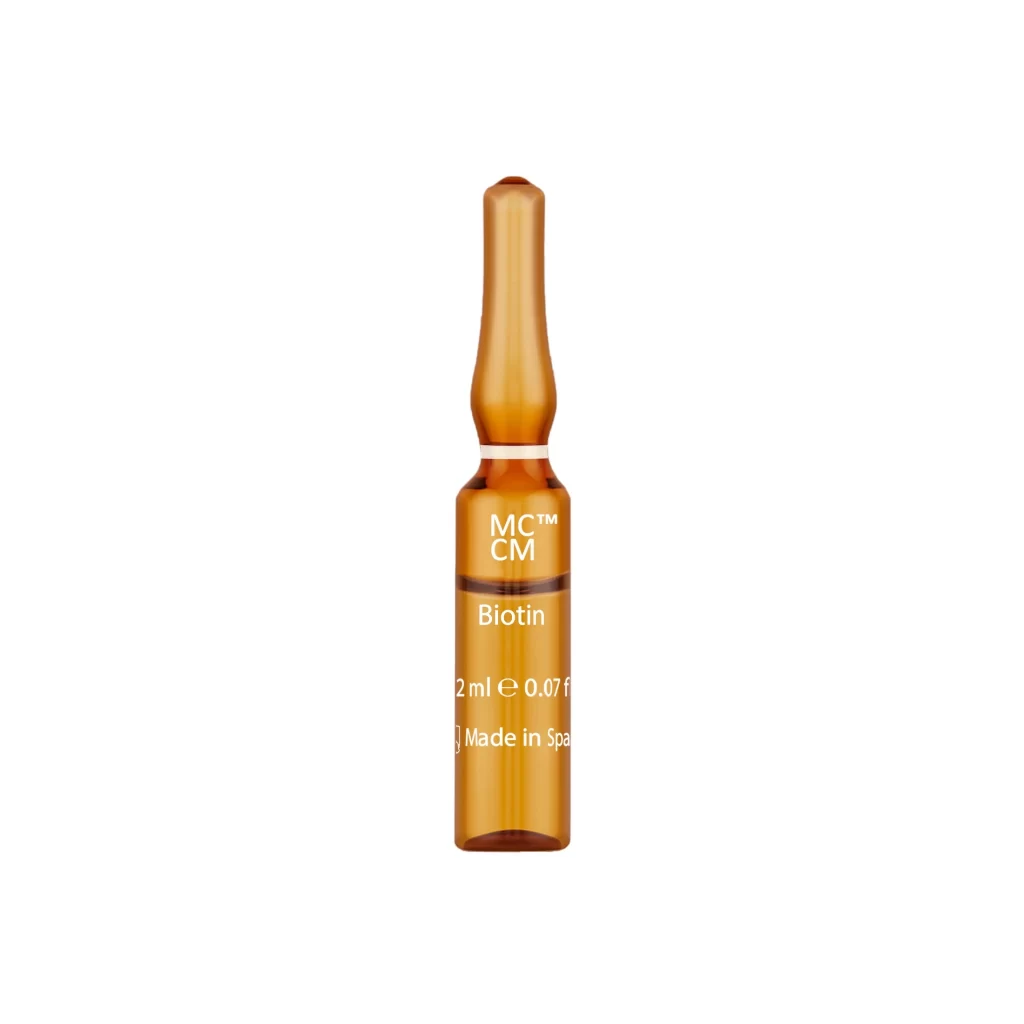 Biotin Hidrixin
Biotin is a coenzyme known as Vitamin B7, that acts as a natural astringent of the skin and scalp. It assists in the production of new cells and helps balance the sebaceous function, resulting in healthier skin. Biotin Hidrixin has been found very effective to fight hair loss and stimulate new hair growth.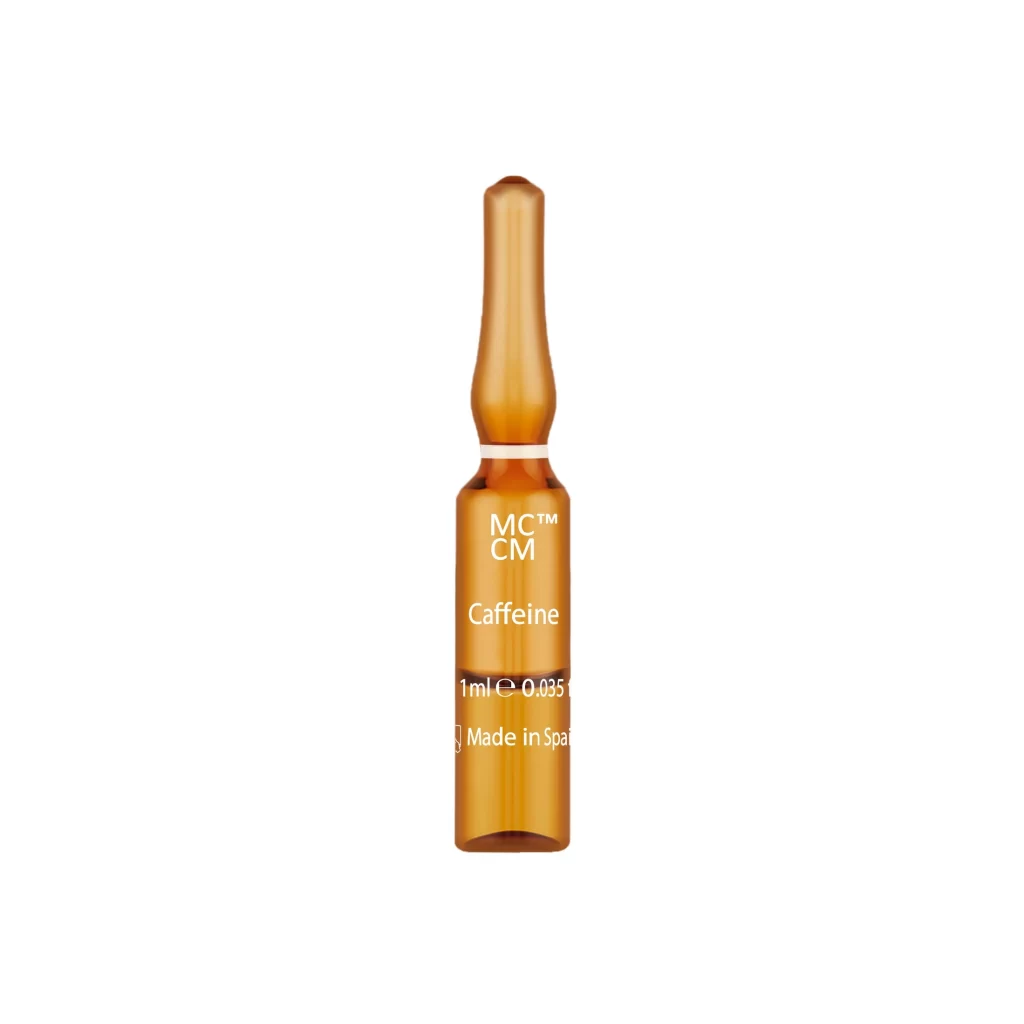 Caffeine
Caffeine helps in the reduction of cellulite and localized fat by stimulating and increasing the mobilization of free fatty acids in the bloodstream. Its lipolytic properties and high absorption power promote better results in weight loss programs. It improves the blood flow and stimulates the return of spontaneous circulation.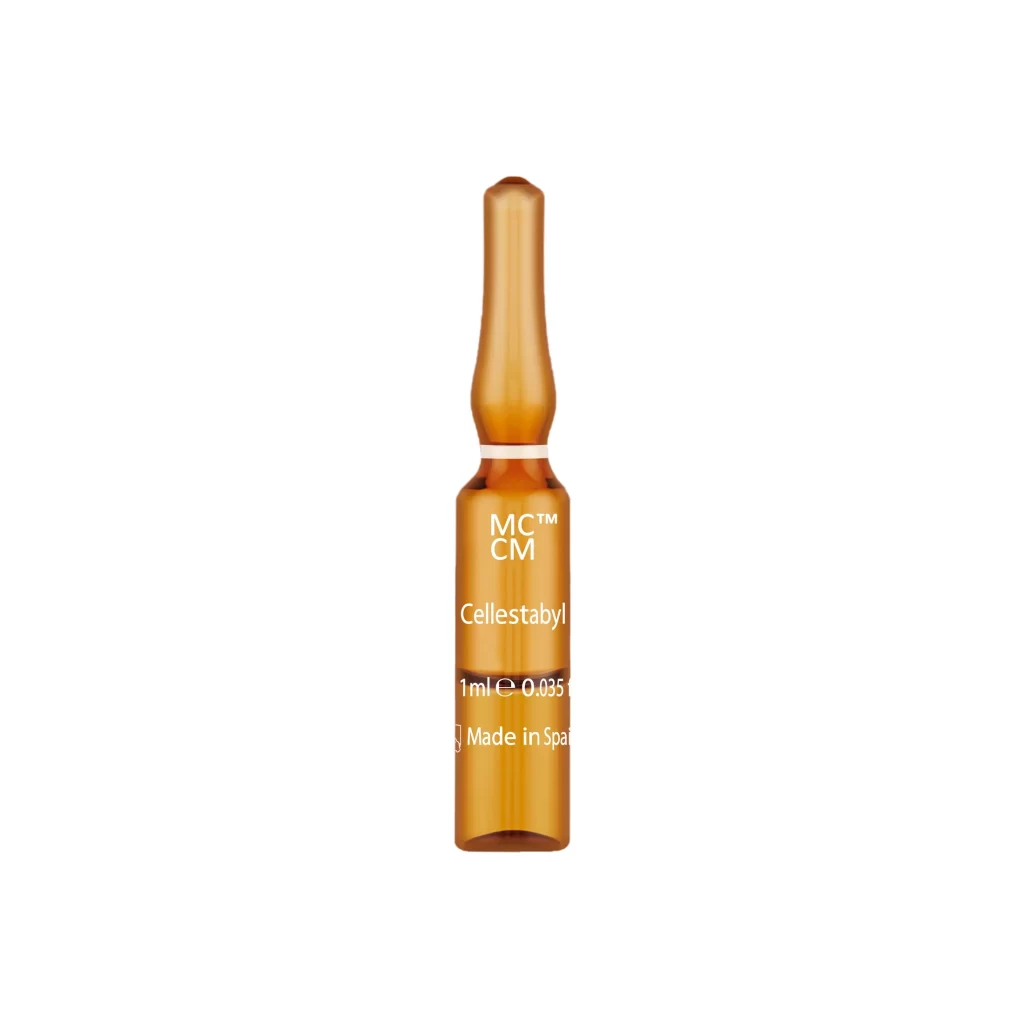 Cellestabyl
A powerful combination enriched with Vitamin B3 and Vitamin B6 that acts on reducing cellulite and localized fat. It increases the adipocyte membrane permeability and stimulates the degradation, mobilization, and elimination of fat cells.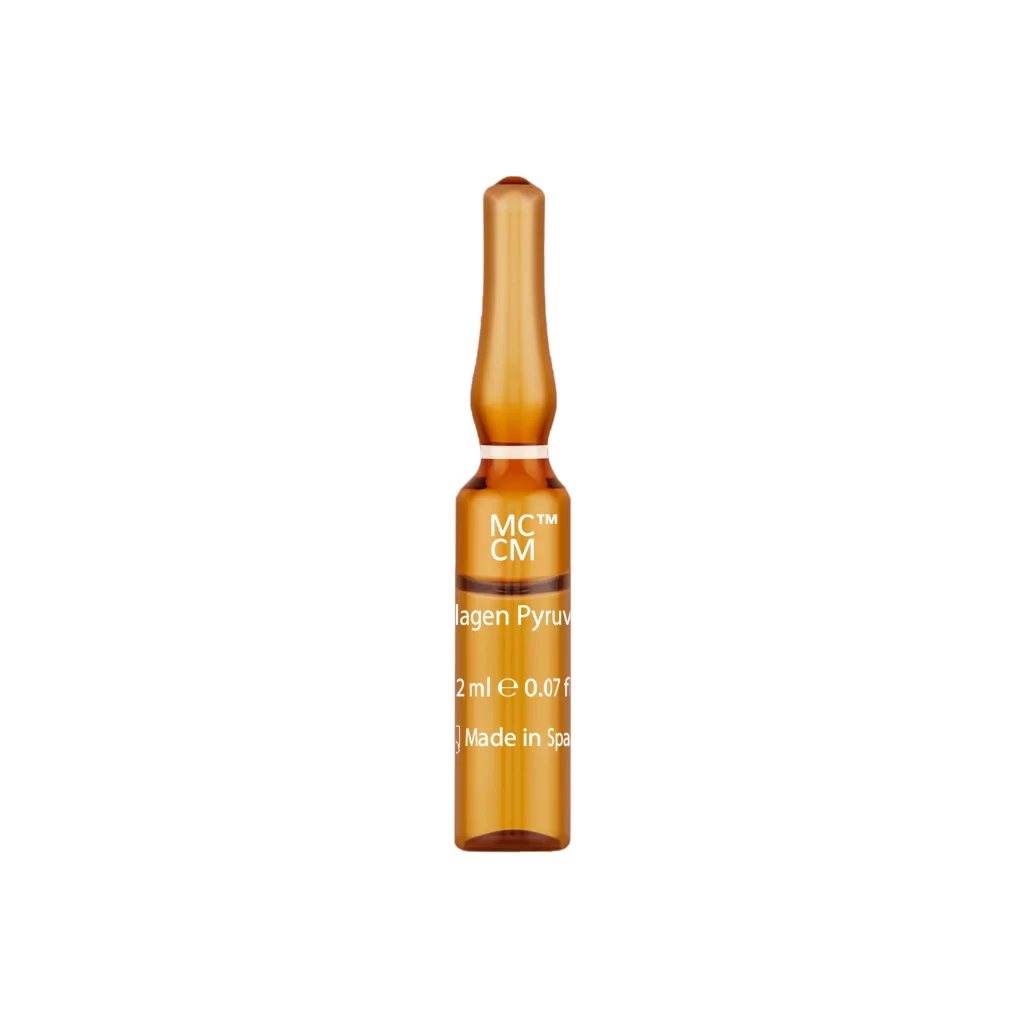 Collagen Pyruvate
Collagen Pyruvate has regenerative and healing properties, improving elasticity and hydration of the deep and superficial skin layers.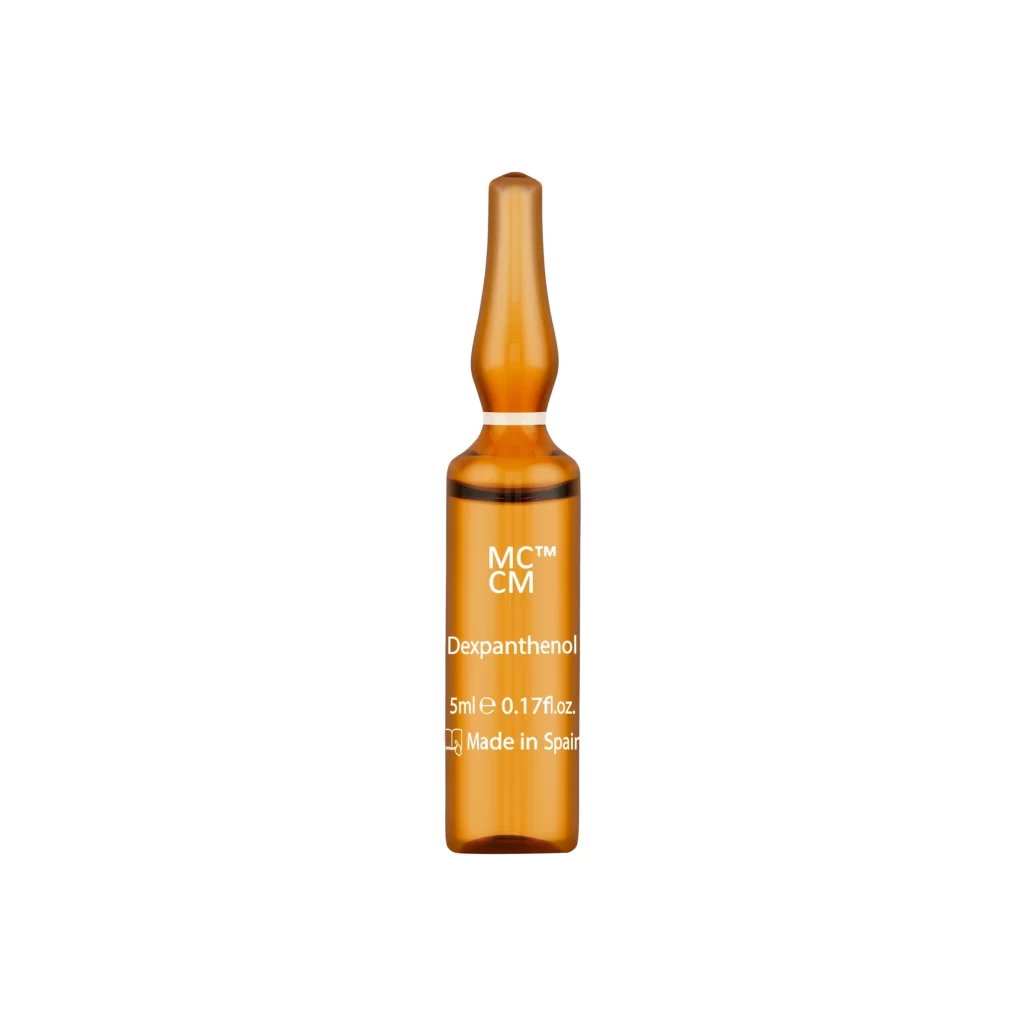 Dexpanthenol
Panthenol is derived from Vitamin B5, a chiral molecule that helps manage the negative results that oxidative stress has on the skin, such as redness, fine lines, and skin roughness. Its molecular structure allows to attract moisture from the atmosphere and bind to water molecules.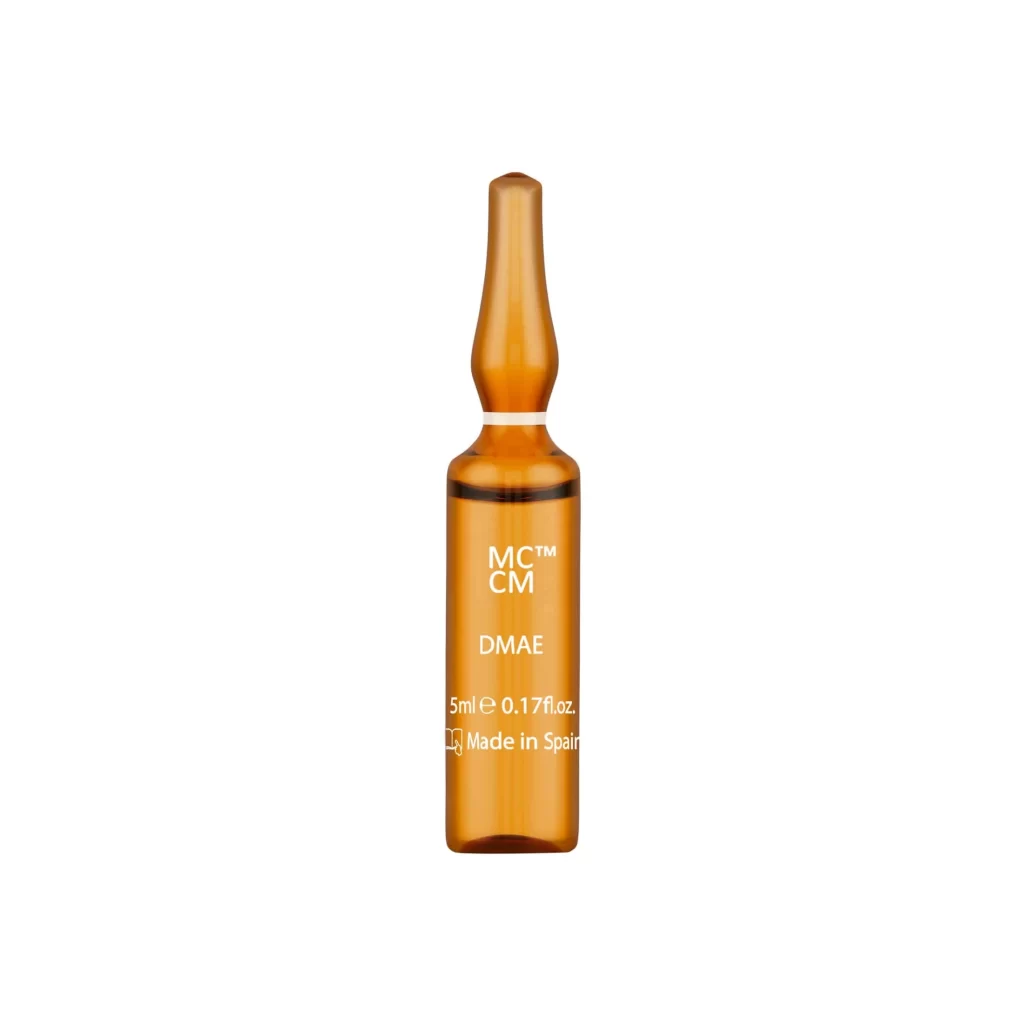 DMAE
DMAE, also known as Dimethyl MEA, is a derivative of the B Vitamin Choline. It offers improvement regarding firmness, creating a strong tensor effect on the face and neck skin. Recent studies show that DMAE strengthens the skin, increasing type l and type lll collagen. DMAE helps to tighten skin, reduce sagging, improve elasticity, smooth wrinkles, and brighten the skin.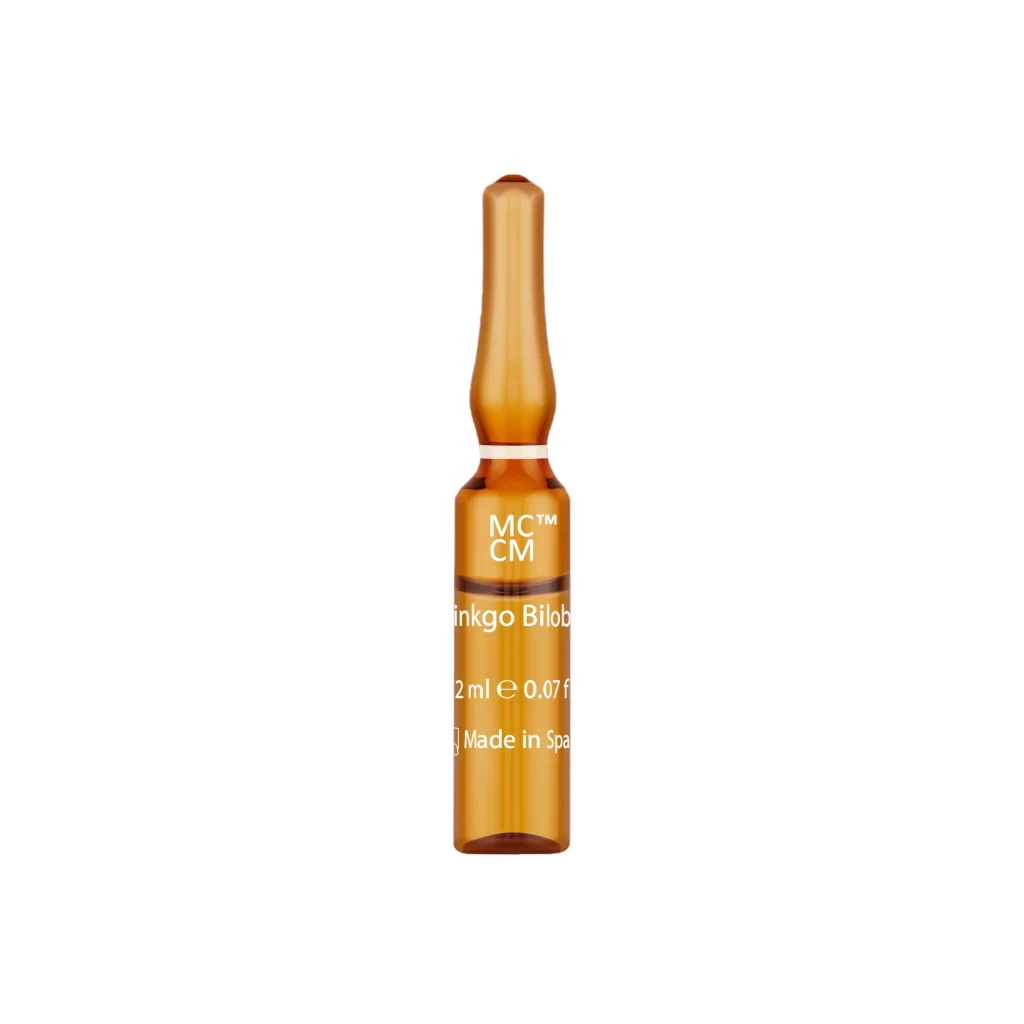 Ginkgo Biloba
Ginkgo Biloba has properties that improve the blood flow and oxygen consumption in the tissues and acts as a natural antioxidant.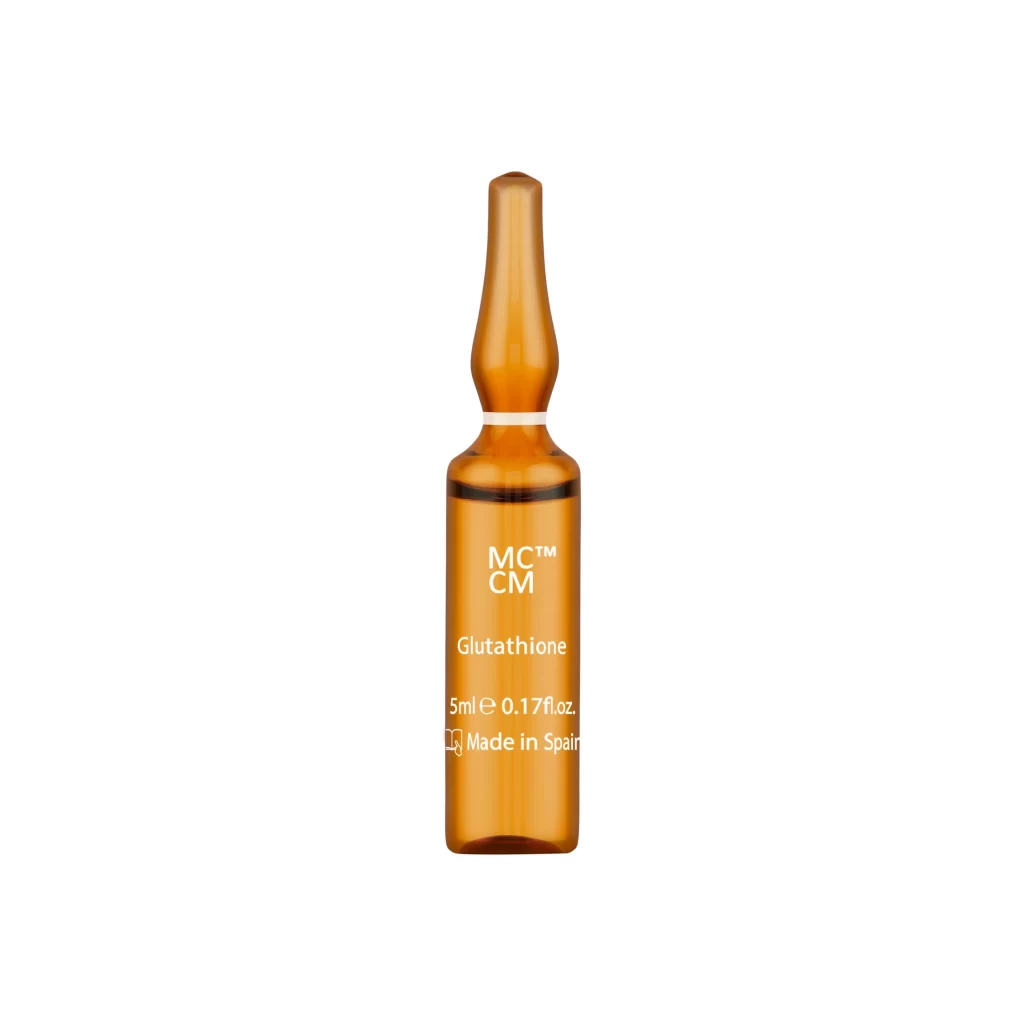 Glutathione
Glutathione acts as an important antioxidant in our body, preventing the damage caused by the free radicals and boosting the immune system. It is an essential component of melasma and depigmentation treatments due to its capacity to inhibit melanin synthesis.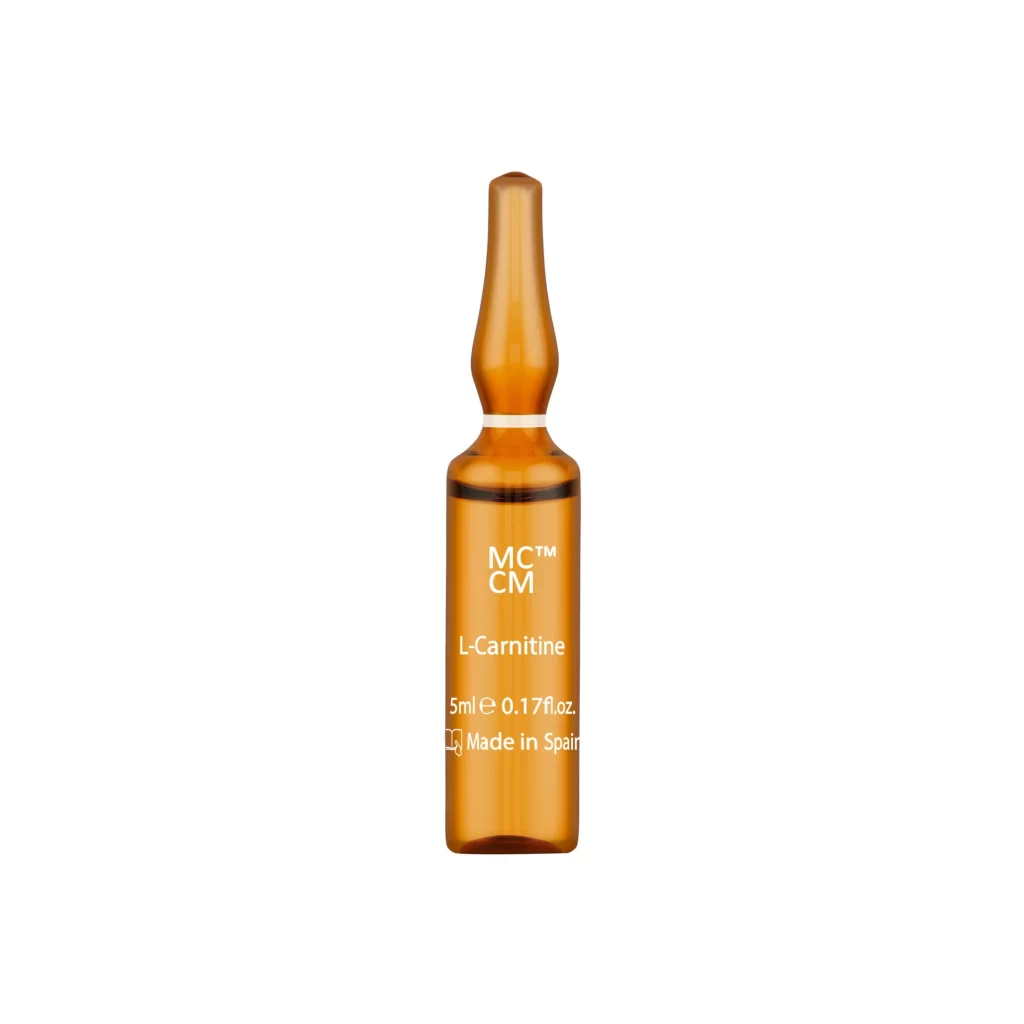 L-Carnitine
L-Carnitine is a valuable aid in cellulite reduction and weight control. It diminishes the effects of aging while increasing the mitochondria's potential to burn fat. It helps detoxify the body and regenerate cells, restoring the physiological functionality of the dermis.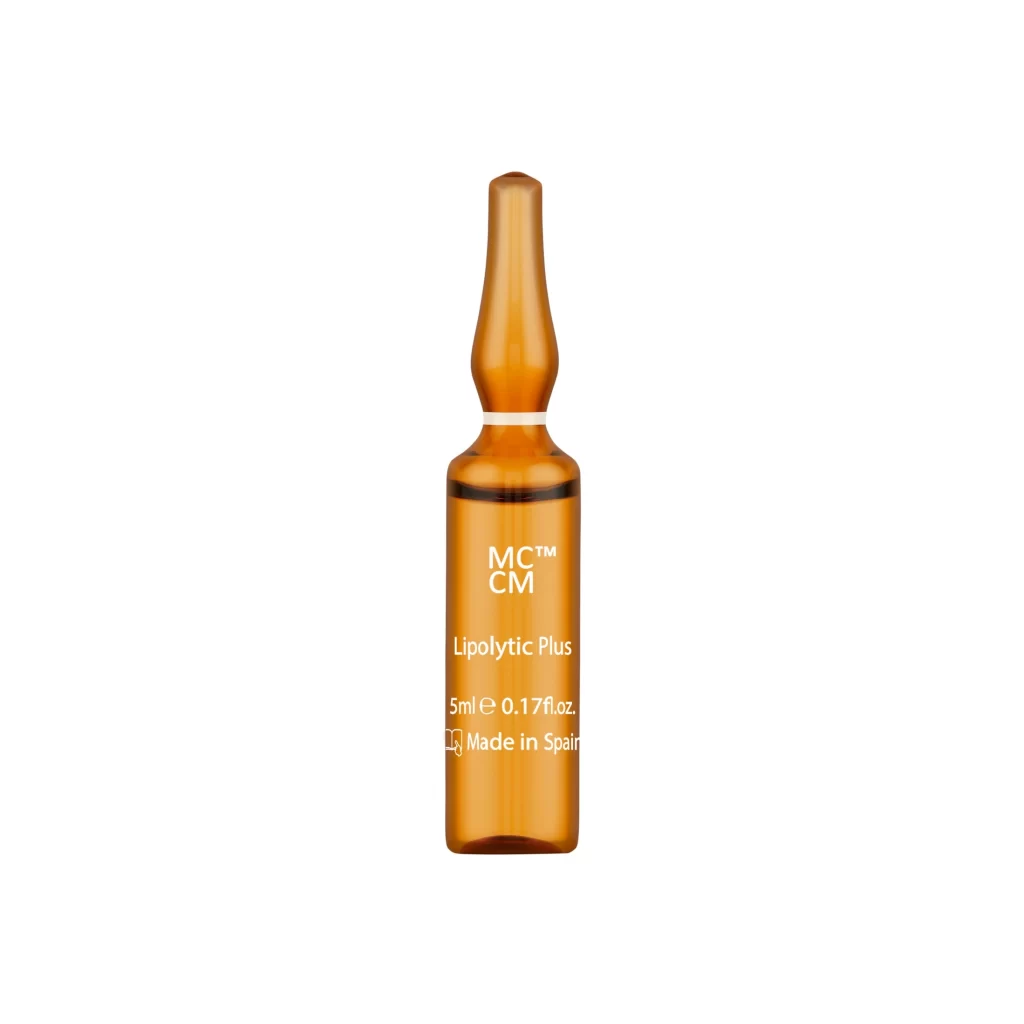 Lipolytic Plus
The Lipolytic Plus ampoules are specially indicated to assist in weight loss treatments. They help reduce localized fat and remodel body contours.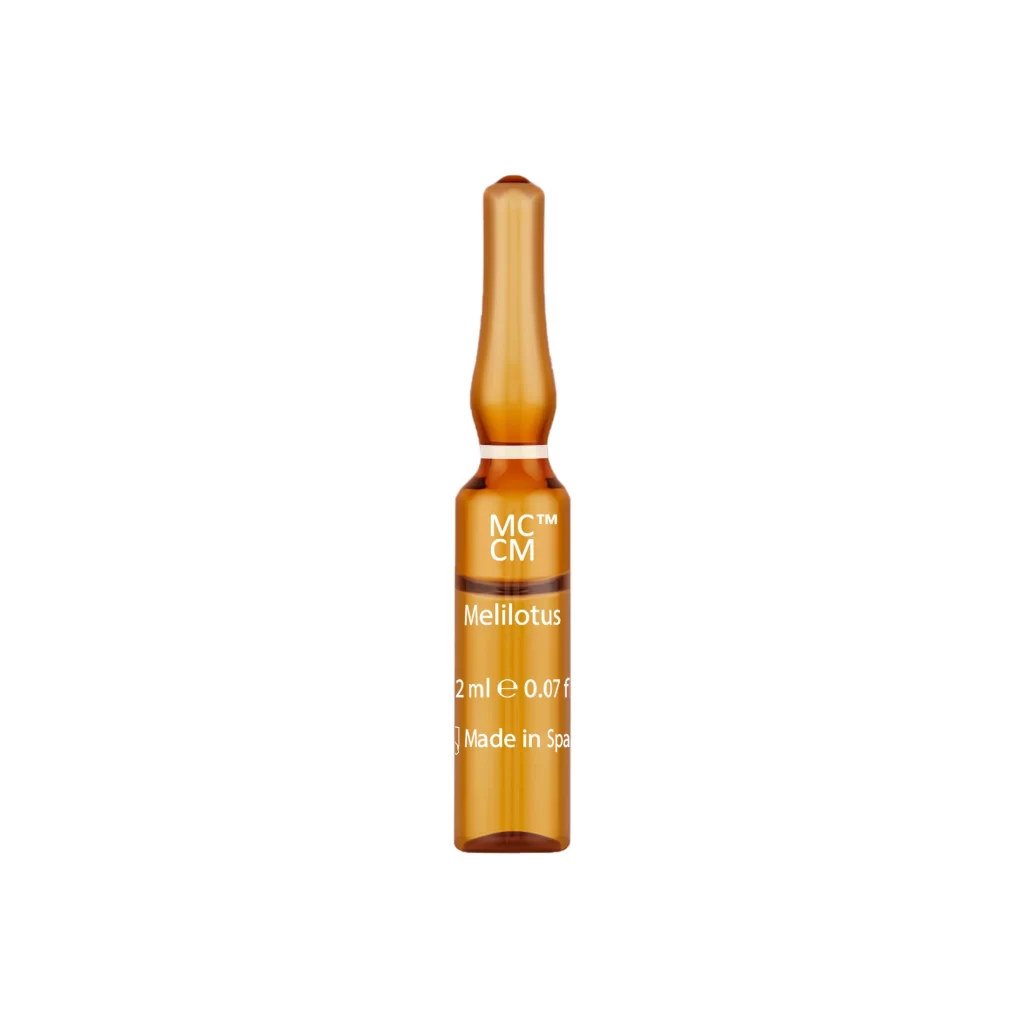 Melilotus
Melilotus is an herbal extract that increases microcirculation in under-skin tissues and improves cell metabolism. It has skin firming properties and it's highly recommended for cellulite treatment and acts as a natural tonic of the venous system.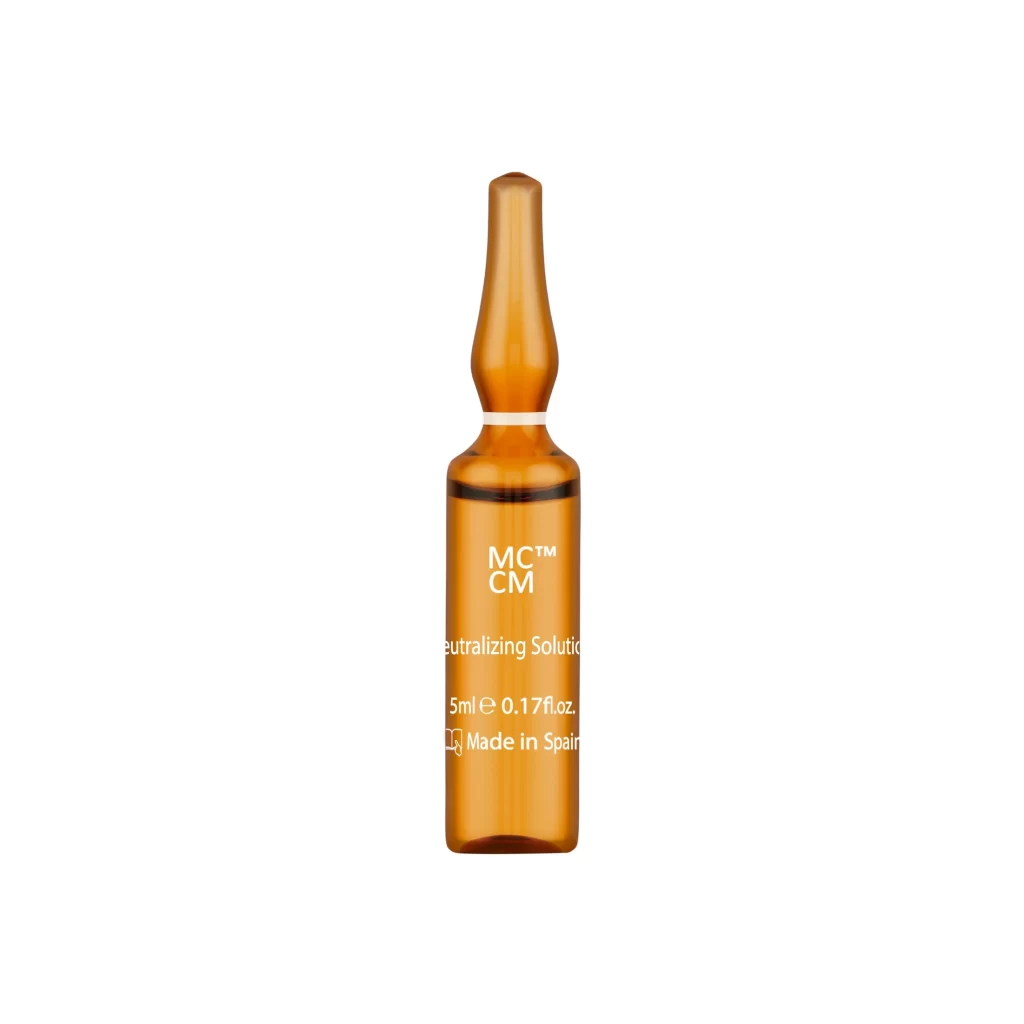 Neutralizing Solution
The ampoules of Neutralizing Solution helps to neutralize quickly the peelings effects, increasing the sensation of well-being immediately. The content of the ampoule in the zone to be treated should be applied topically through a massage with circulatory movements until its total absorption.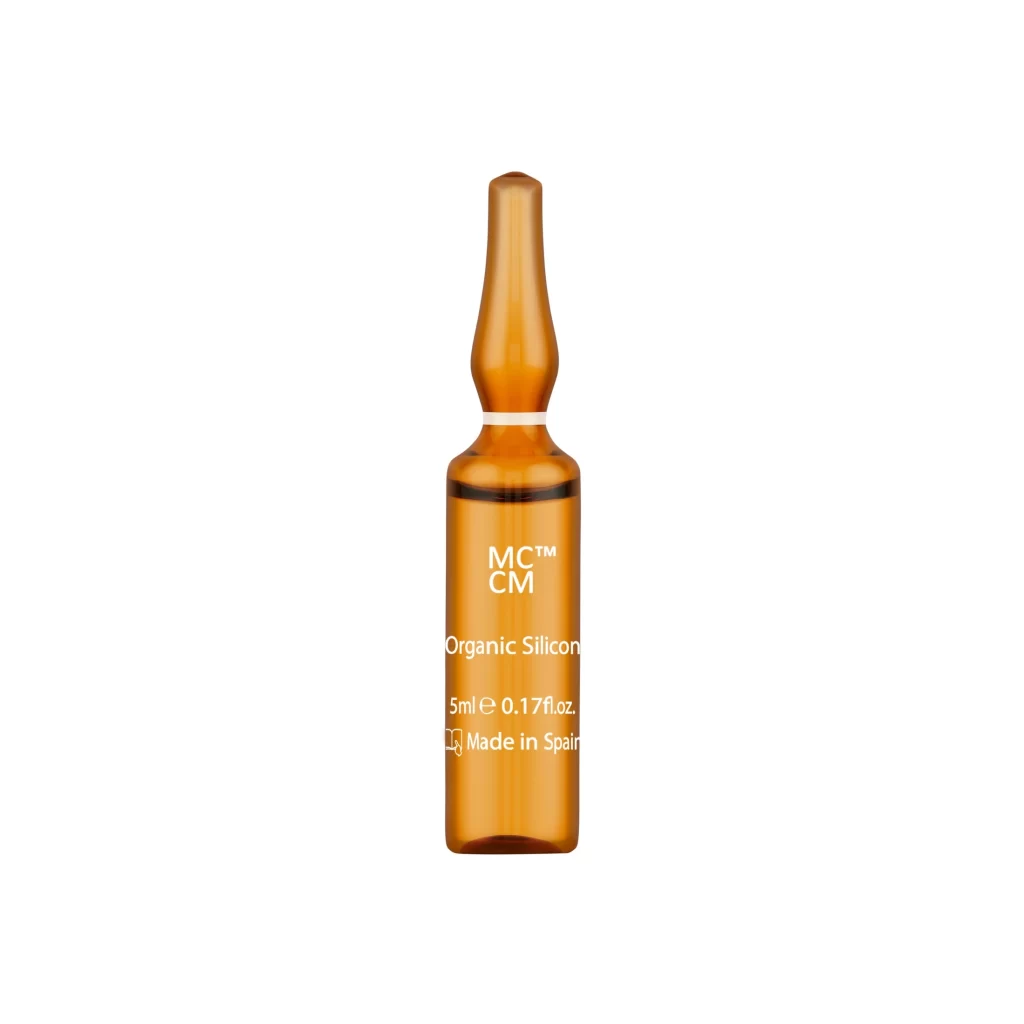 Organic Silicon
Methylsilanol Mannuronate is an organic derived of seaweed that binds moisture in the epidermis thus firming, toning and strengthening the skin. It's effective in the treatment of cellulite, flaccidity and damaged skin. It's an excellent regenerator and moisturizer active ingredient, with antioxidant and detoxifying properties.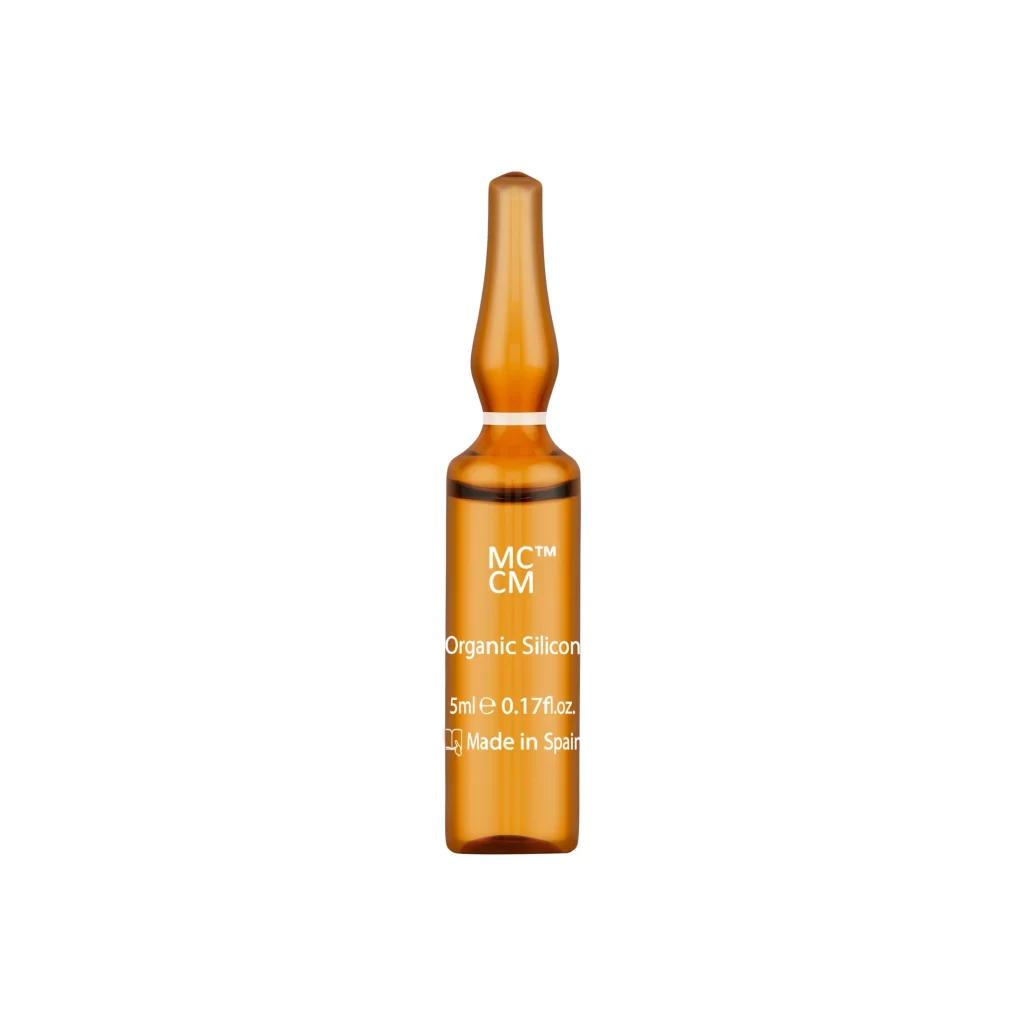 Organic Silicon + DMAE
A firming solution to fight sagging, cellulite and skin aging, preventing the skin from becoming flabby and recovering its natural glow.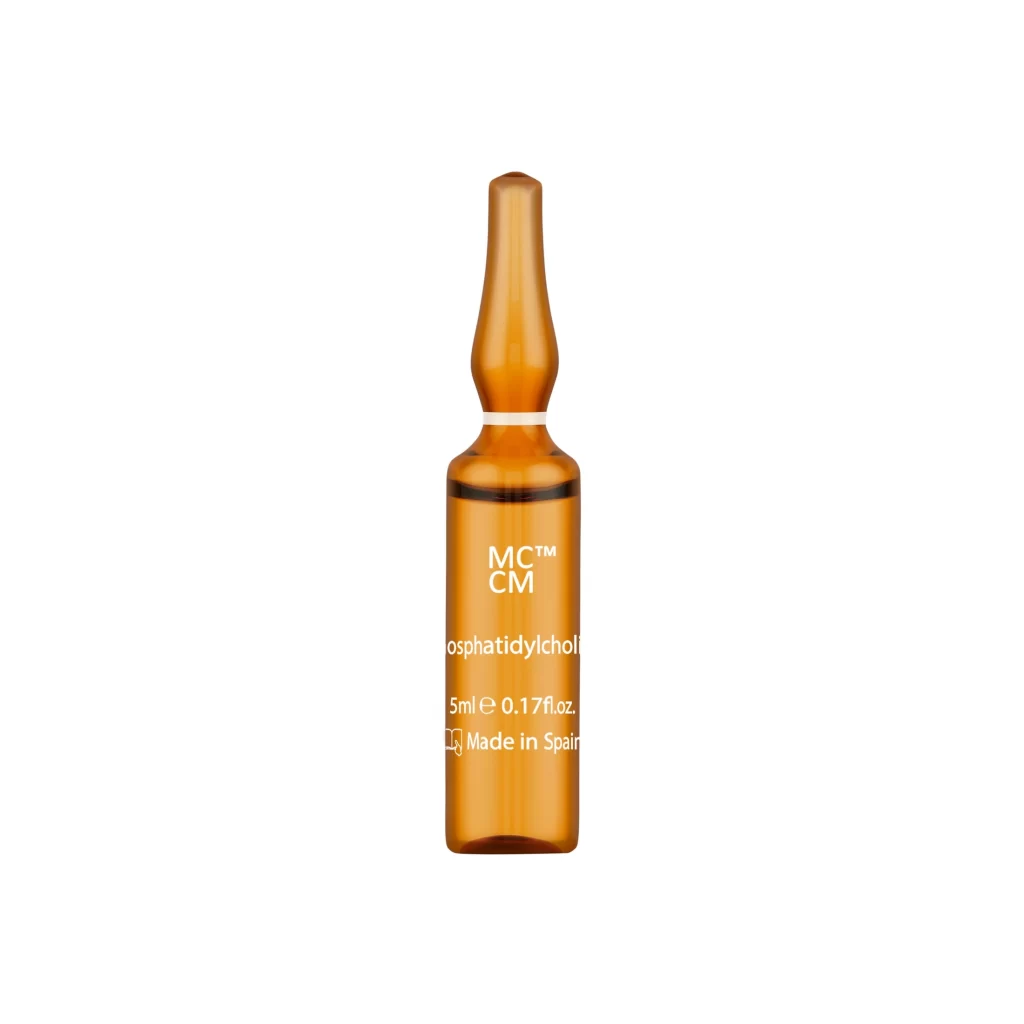 Phosphatidylcholine
Phosphatidylcholine, an enzyme naturally produced in our body, is recommended as an aid in weight loss treatments, helping reduce and eliminate localized fat, reshaping body contour. It acts as a lipolytic solution, dissolving and eliminating adiposities.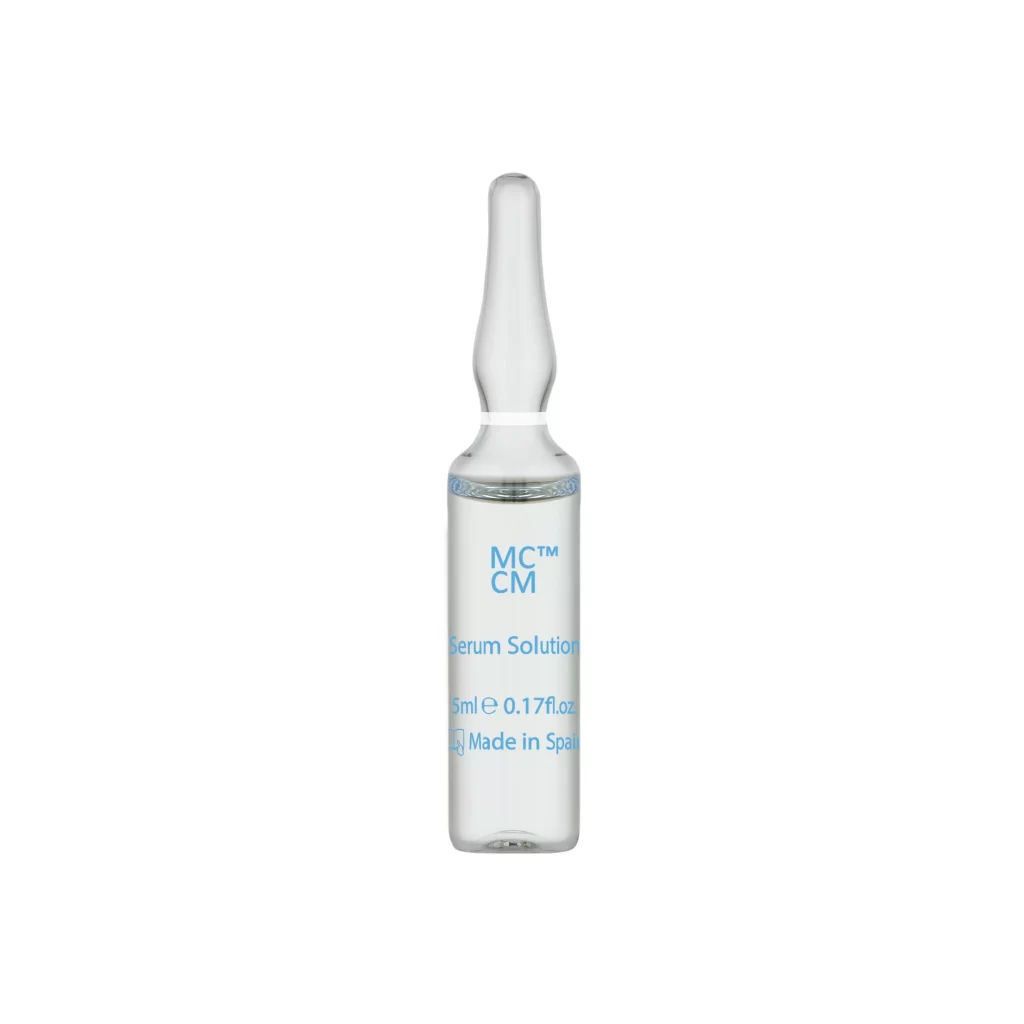 Serum Solution
Serum Solution is a combination of Water and Sodium Chloride and it is astringent and antiseptic, removing dead skin cells and degreasing the skin, thus being used as a cleansing solution.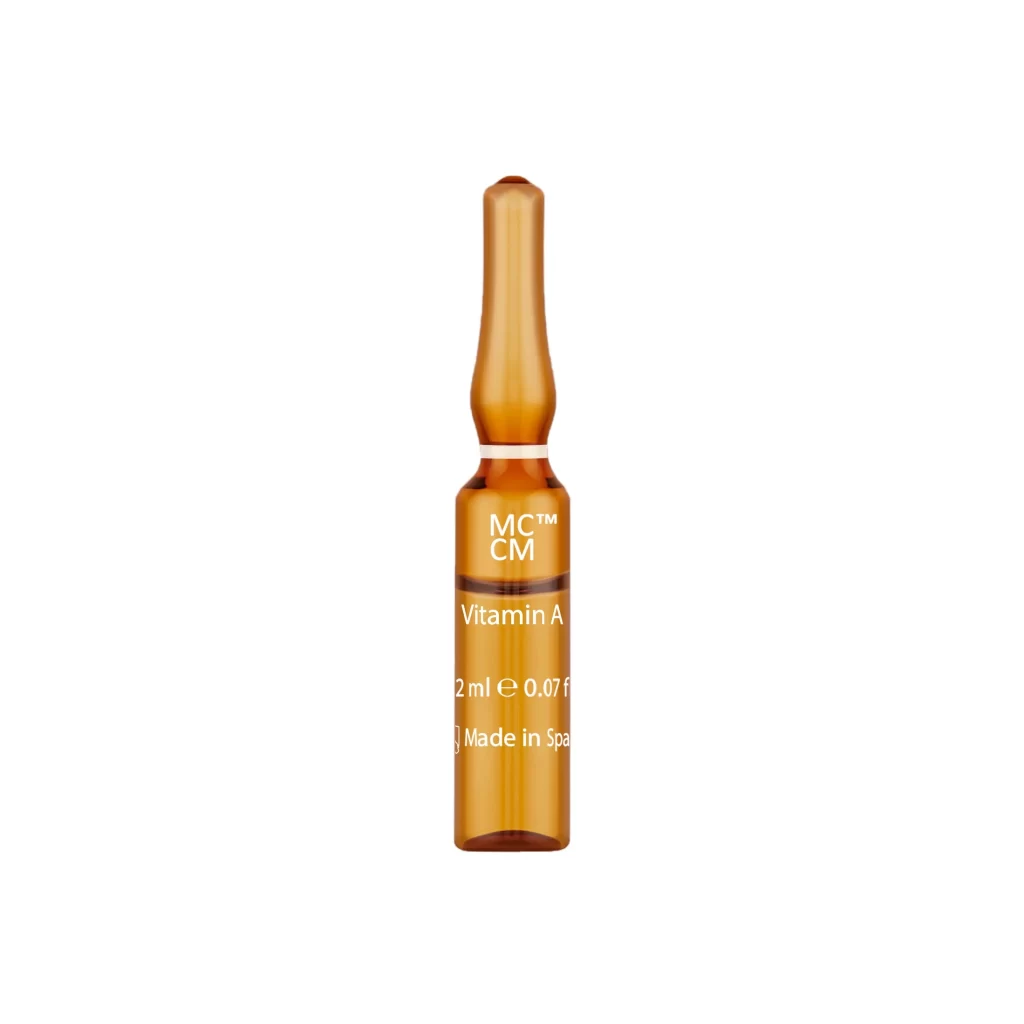 Vitamin A
Vitamin A stimulates collagen synthesis and reverses the signs of premature photoaging, increasing skin elasticity while enhancing its moisture. Because of its small molecular structure, the active ingredient penetrates the outer layers of the skin, repairing the lower layers.
Vitamin C
Vitamin C has depigmenting and antioxidant properties that protect the skin. This ingredient reduces the appearance of wrinkles and assists in collagen production, promoting firmer skin and giving it a glowing look. Signs of uneven skin tone and spots fade with its application.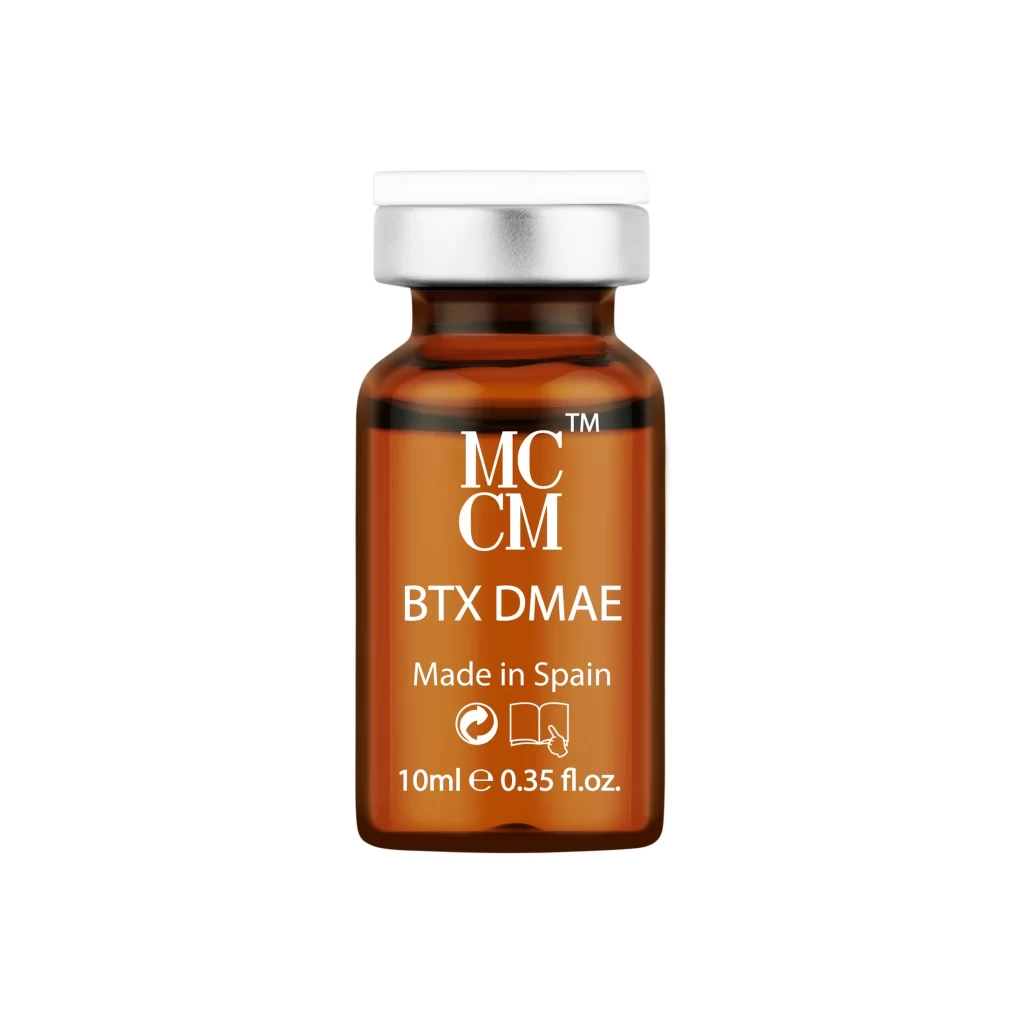 BTX DMAE
BTX DMAE is a real alternative to the use of botulinum toxin, providing a muscle relaxant action that allows to smooth wrinkles and to treat all facial and body hypotonia.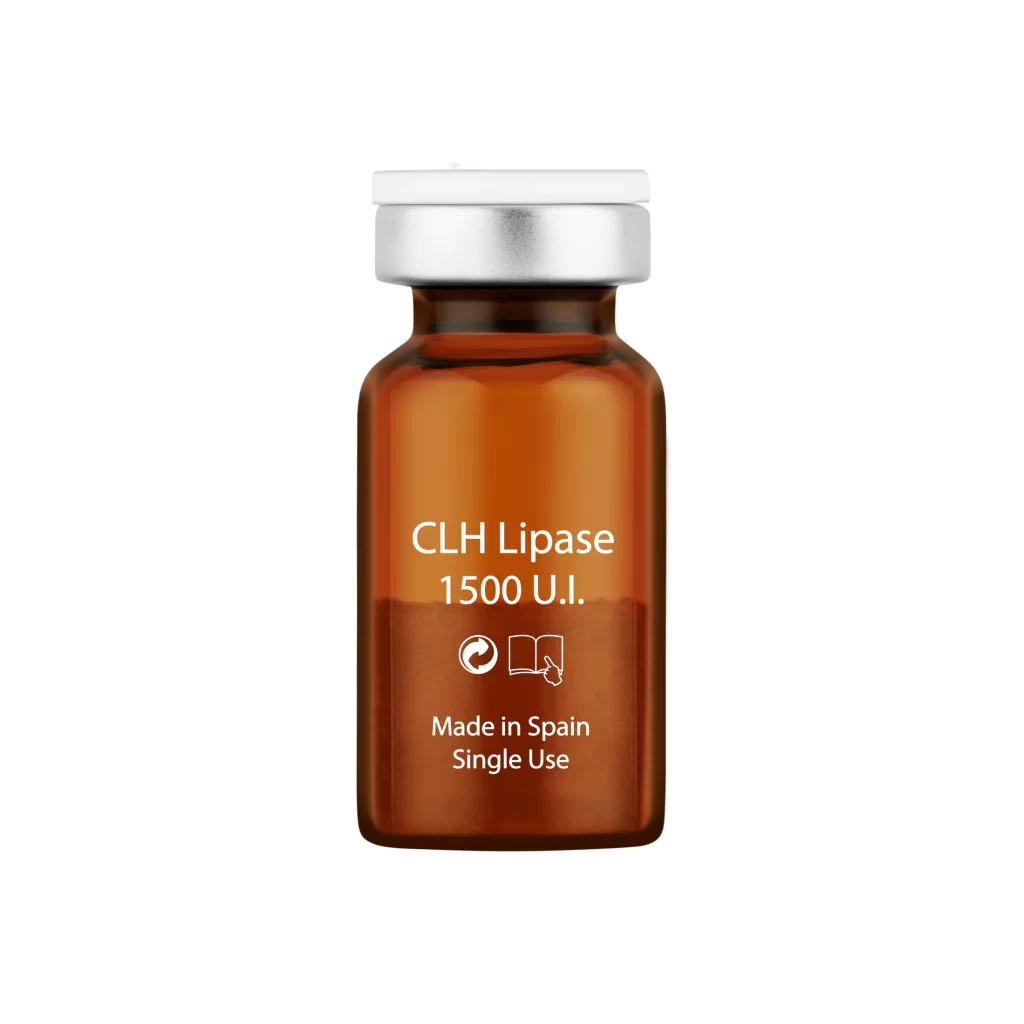 CLH Lipase
The active enzymes of CLH (Collagenase, Lipase and Hyaluronidase) work together to create a slimming and firming effect on the body. It acts on the unaesthetic signs of cellulite that are significantly reduced.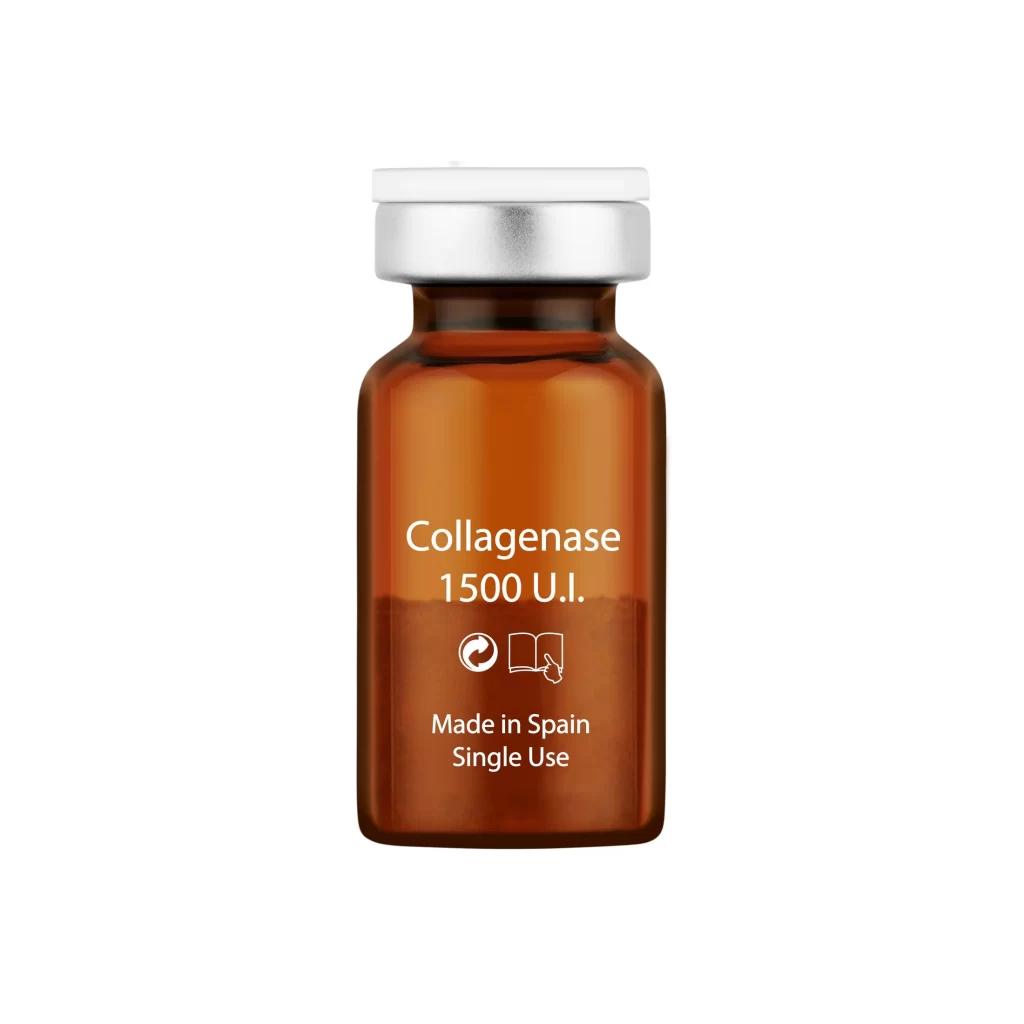 Collagenase
It helps break down fibrous tissue by dissolving collagen. Removing these solidified collagen fibers and breaking down fat cells, it helps relax the external tissue.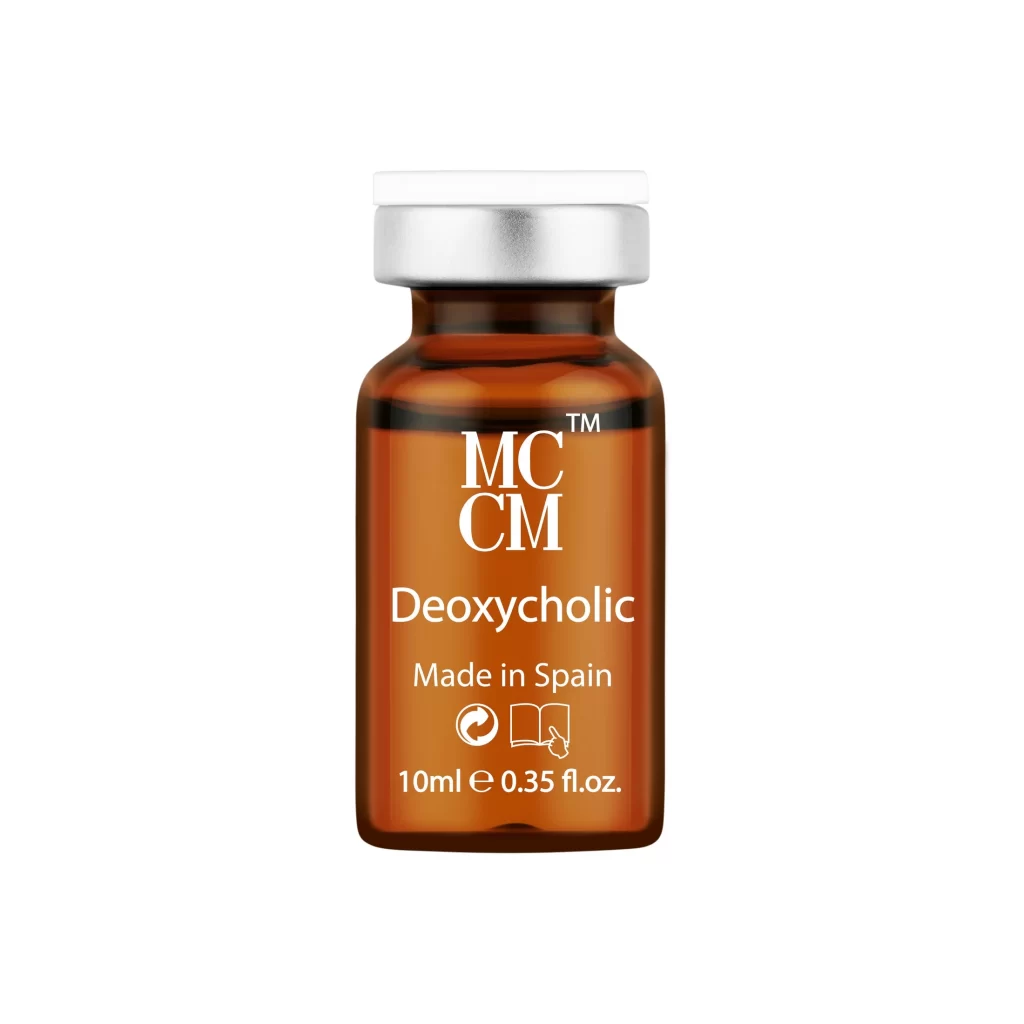 Deoxycholic
Sodium Deoxycholate, is an innovative active ingredient, used in the emulsification of fats for the absorption in the intestine.
*Note: If you use lyophilized Glutathione, dilute the product with 10cc of MCCM Serum Solution.
DNA
DNA is a biologically active ingredient with high regeneration properties, that promotes restructuring epidermal tissue. It increases skin luminosity and elasticity, contributing to a younger appearance.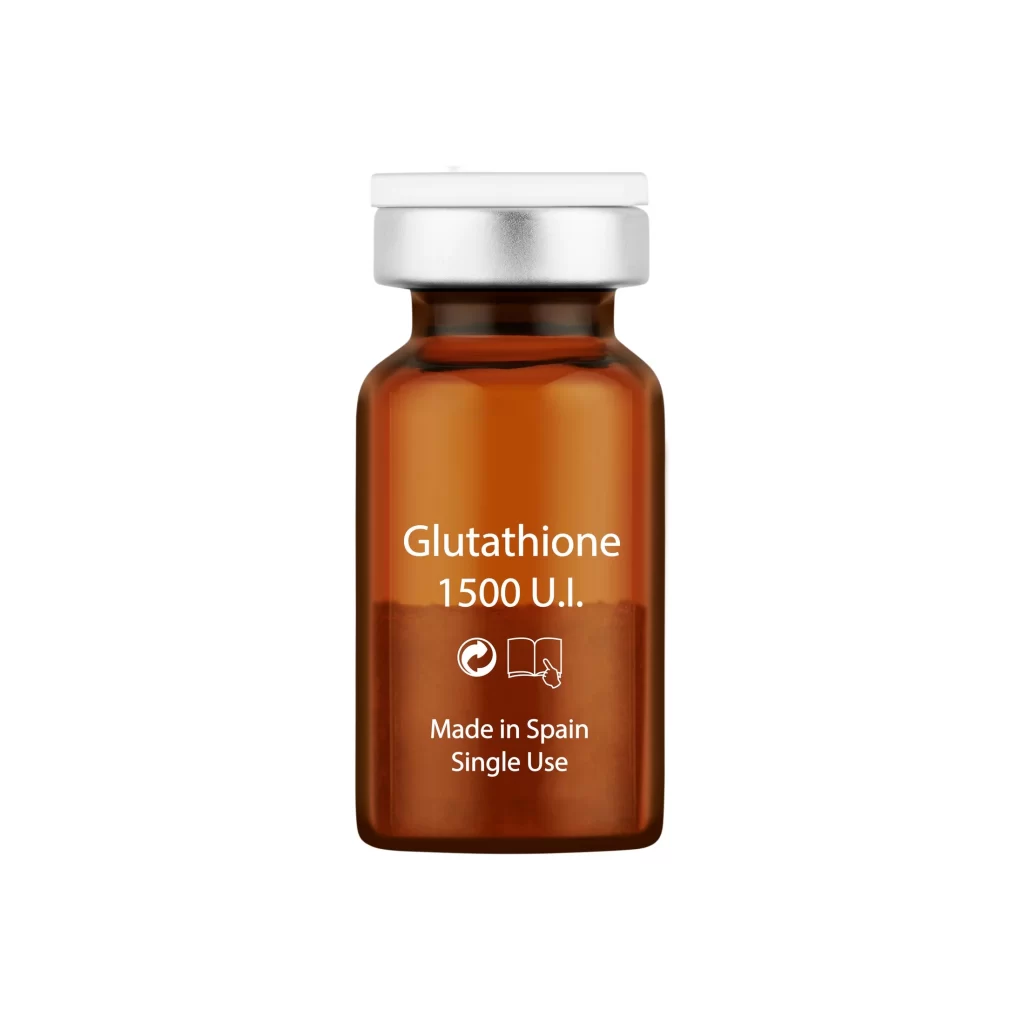 Glutathione
Glutathione Vial is a whitening and Antioxidant treatment, which is especially indicated to brighten the skin, protect daily from external aggression, providing healthy and youthful skin.
*Note: If you use lyophilized Glutathione, dilute the product with 10cc of MCCM Serum Solution.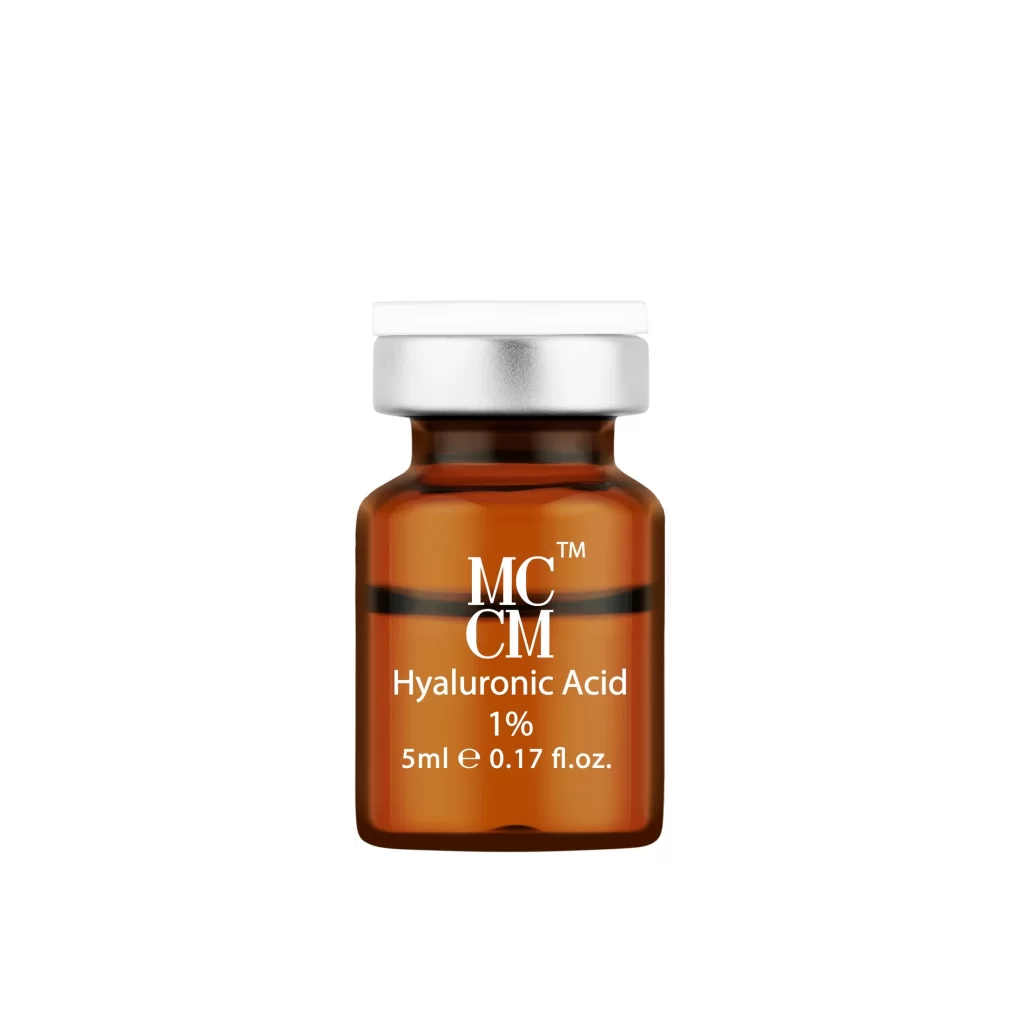 Hyaluronic Acid
The Hyaluronic Acid helps in the treatment of wrinkles and expression lines with immediate results, restoring and effectively maintaining the high hydration levels of the skin. It provides greater elasticity and exerts a repairing effect that restructures the damaged tissues. By stimulating the fibroblast function and collagen synthesis, it will slow the natural process of aging.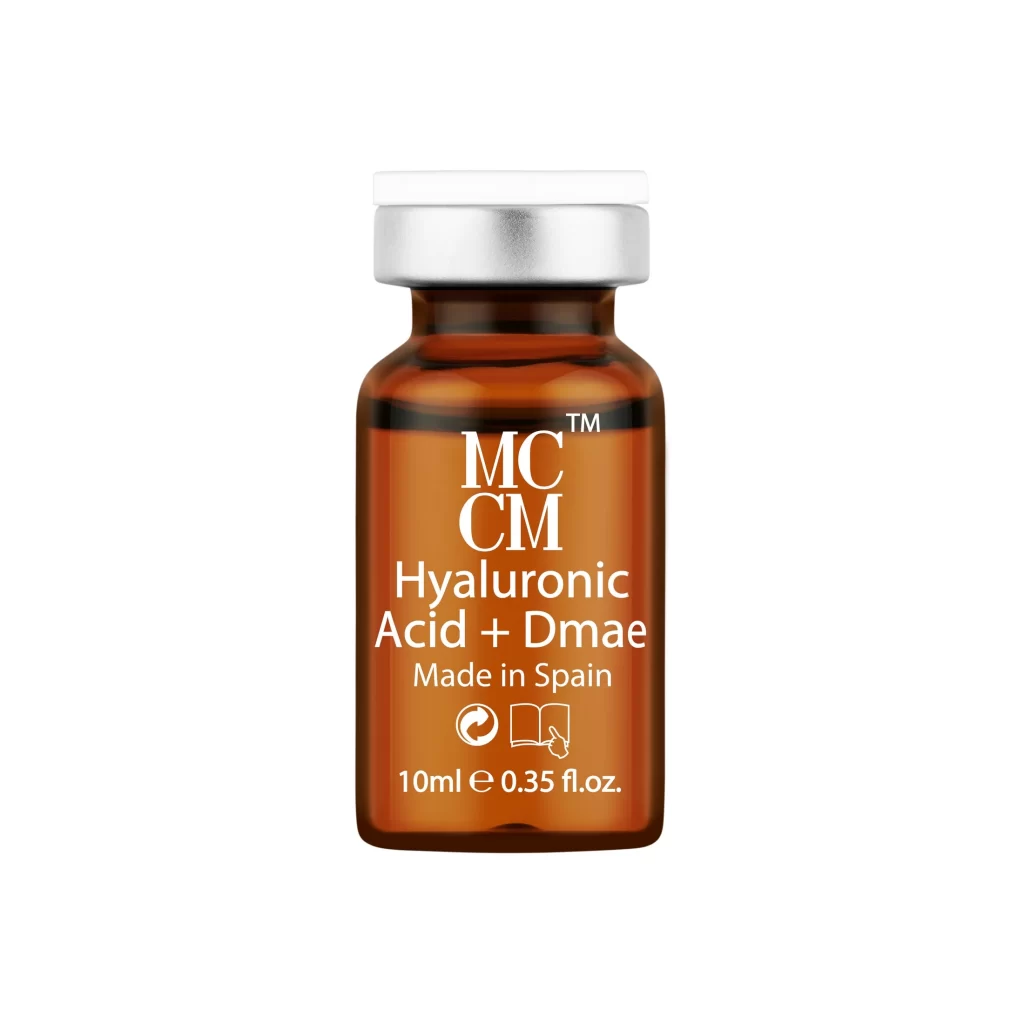 Hyaluronic Acid + DMAE
Hyaluronic Acid + DMAE is a powerful combination that helps in the treatment of wrinkles with immediate results. By stimulating the fibroblast function and collagen synthesis, it will slow the natural process of aging. It helps to tighten the skin and reduce sagging, improving elasticity, smoothing and reducing expression lines.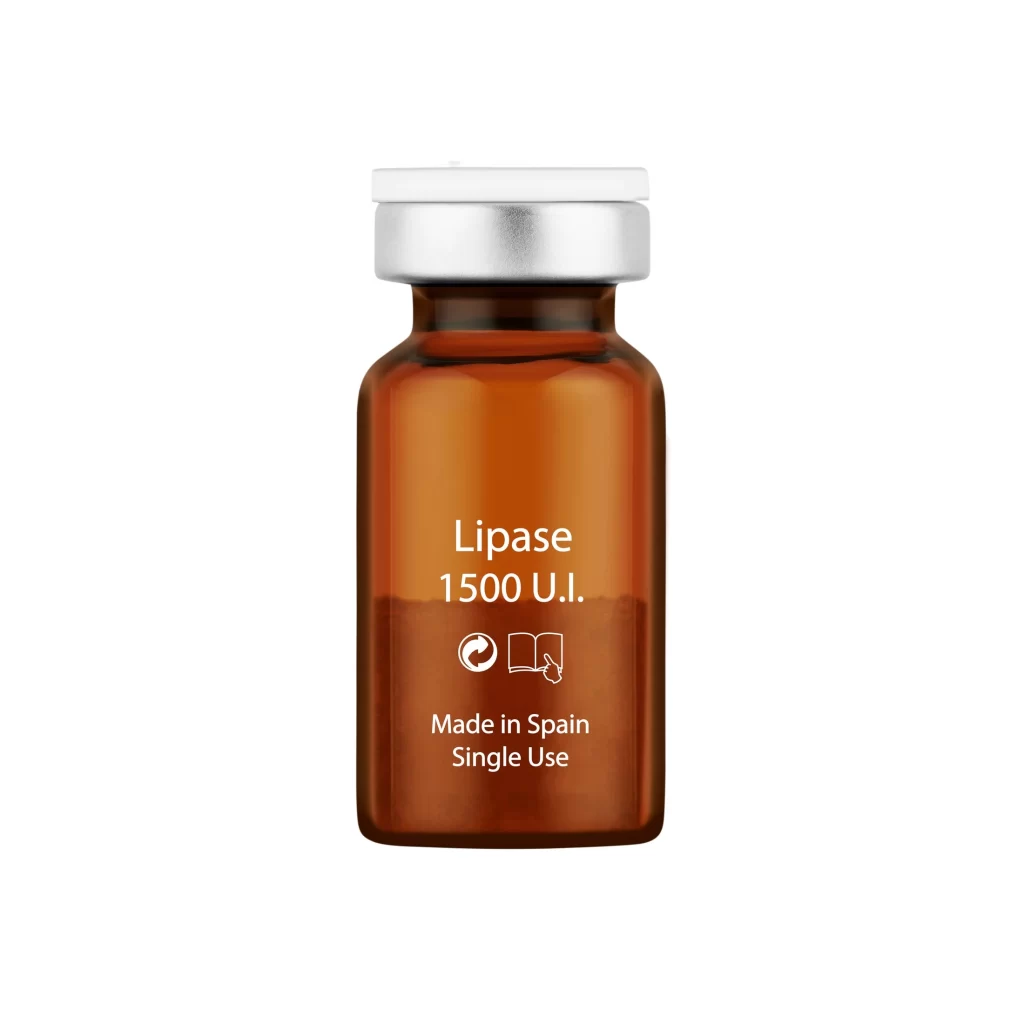 Lipase
A fat-splitting enzyme. It acts on the metabolism of triglycerides, helping dissolve accumulated localized fat. The lipase assists in breaking fat into smaller molecules, being easier for the body to mobilize and then release them. It reduces volume without damage and reduces the risk of inflammation and pain.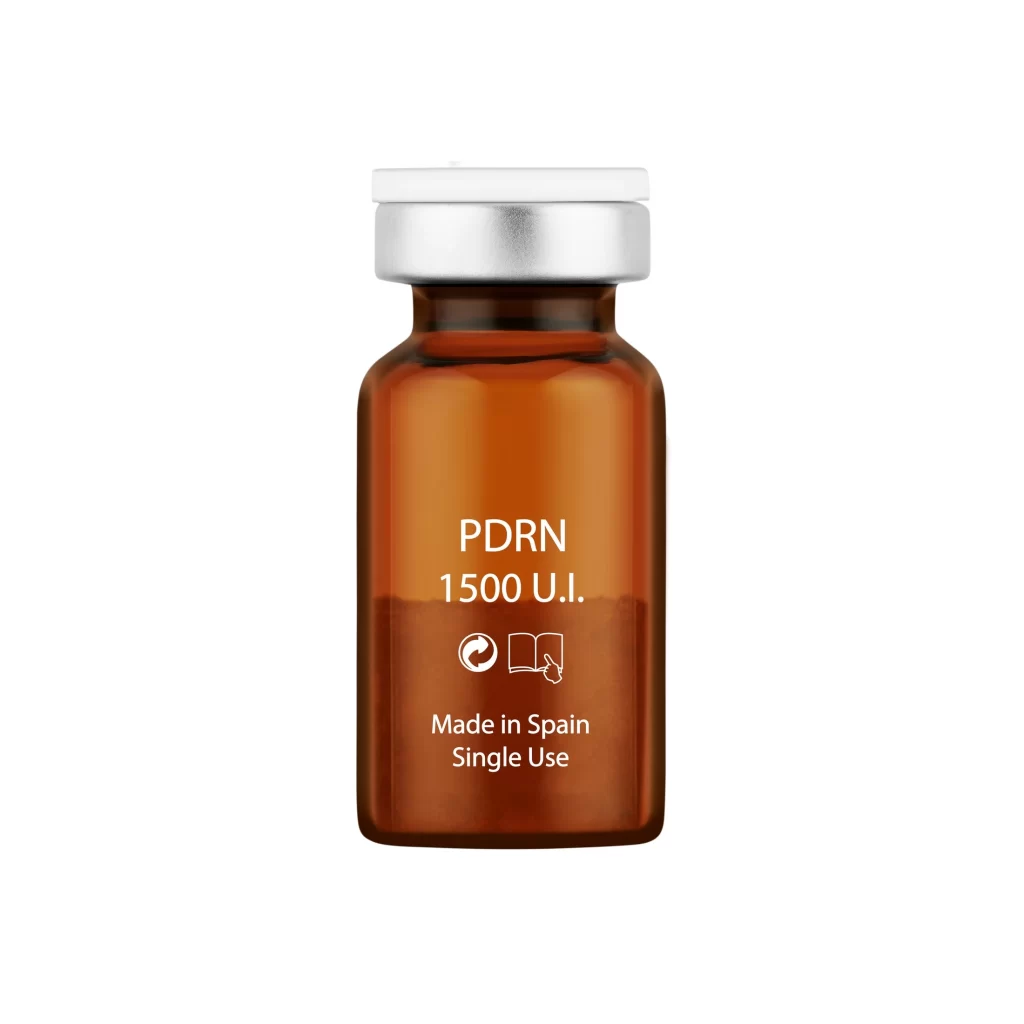 PDRN
Being extracted from salmon DNA, the PDRN regenerates and restores the skin structure as it stimulates collagen synthesis and improves skin elasticity, hydration and texture. PDRN also stimulates wound healing by enhancing angiogenesis and increasing fibroblast growth rates.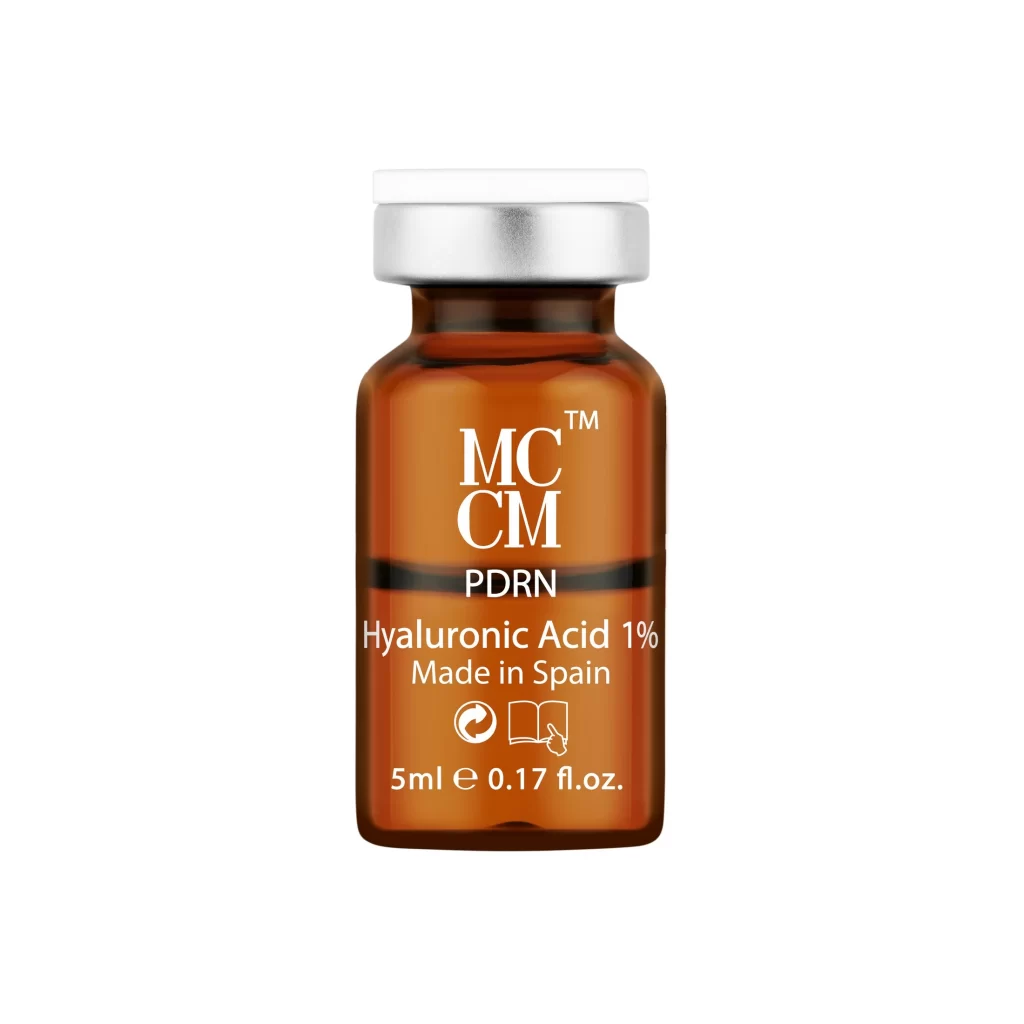 PDRN + Hyaluronic Acid
The active ingredients of PDRN & Hyaluronic Acid 2% with regenerative properties increase skin hydration and are recommended for wrinkles, expression lines and age spots.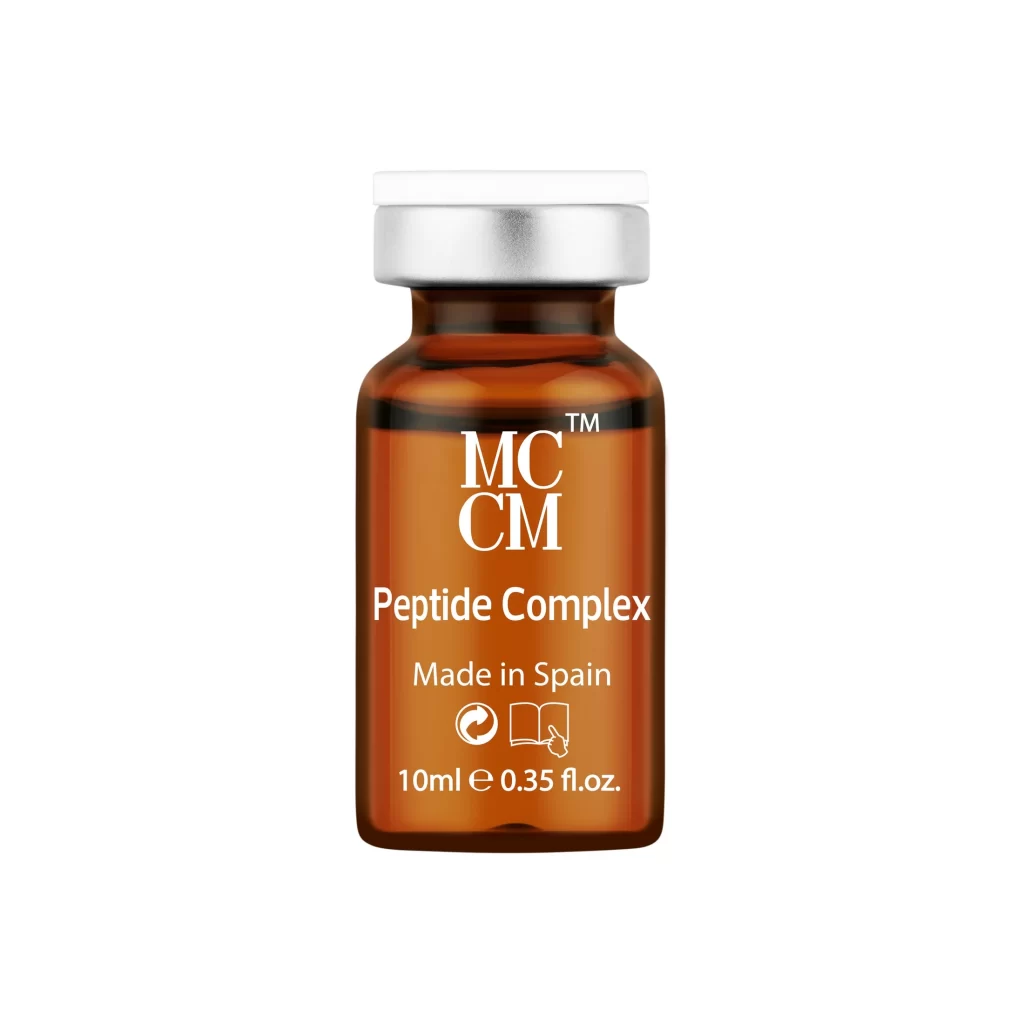 Peptide Complex
The active ingredients of
PDRN & Hyaluronic Acid 
2
% with regenerative properties increase skin hydration and are recommended for wrinkles, expression lines and age spots
.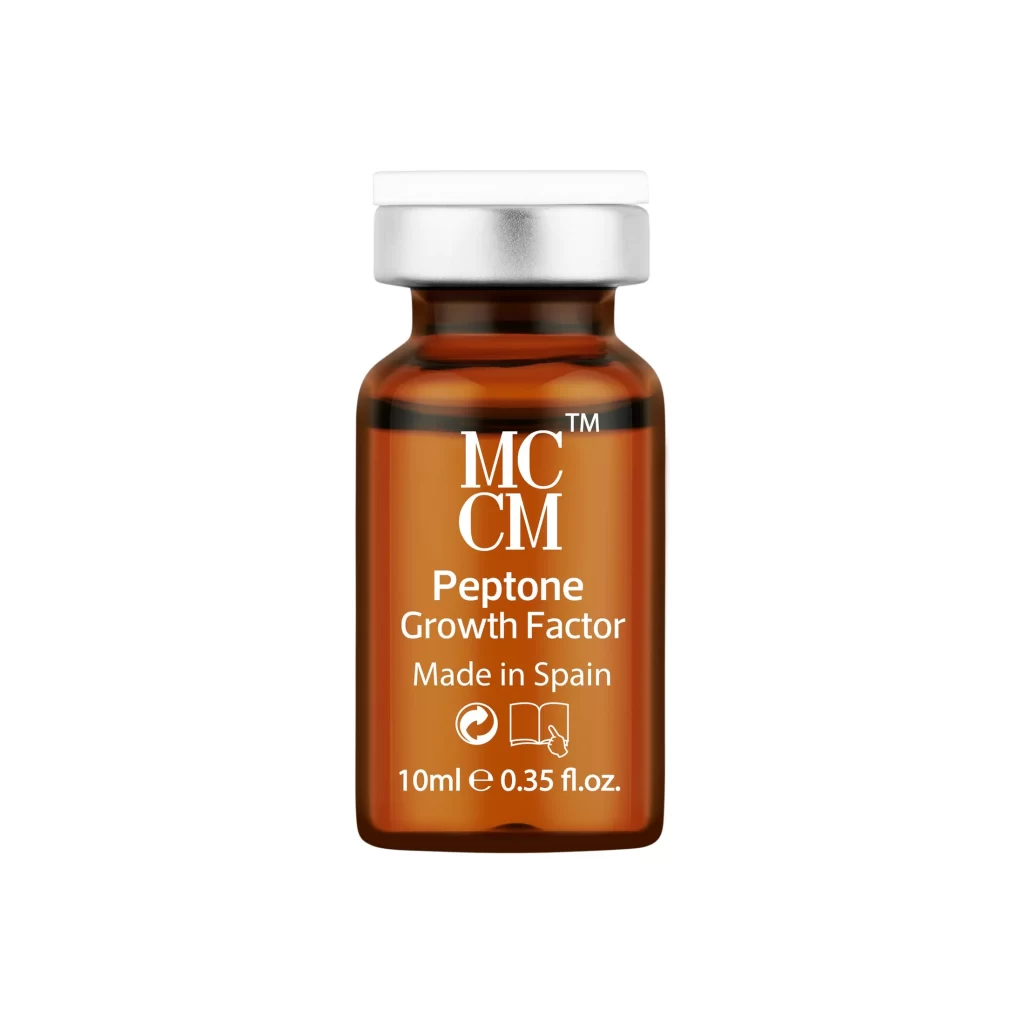 Peptone Growth Factor
With a strong oligopeptides-based formula, the Peptone Growth Factor is recommended to prevent and correct the appearance of expression lines and wrinkles while restoring skin volume, hydrating and reaffirming the skin.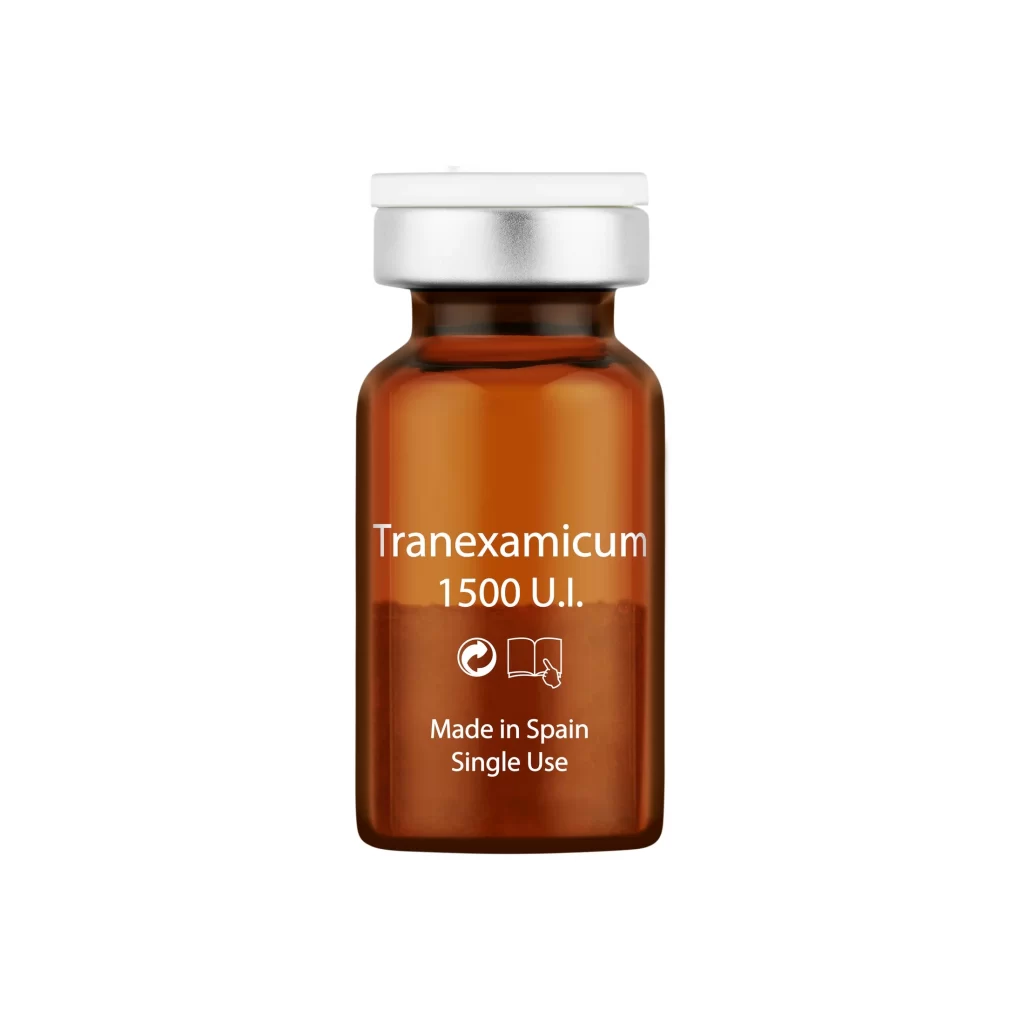 Tranexamicum
Tranexamicum is specially formulated to balance skin tone and reduce melanin production. It is also a tyrosinase inhibitor that reduces the production of melanin, preventing the appearance of dark spots on the skin.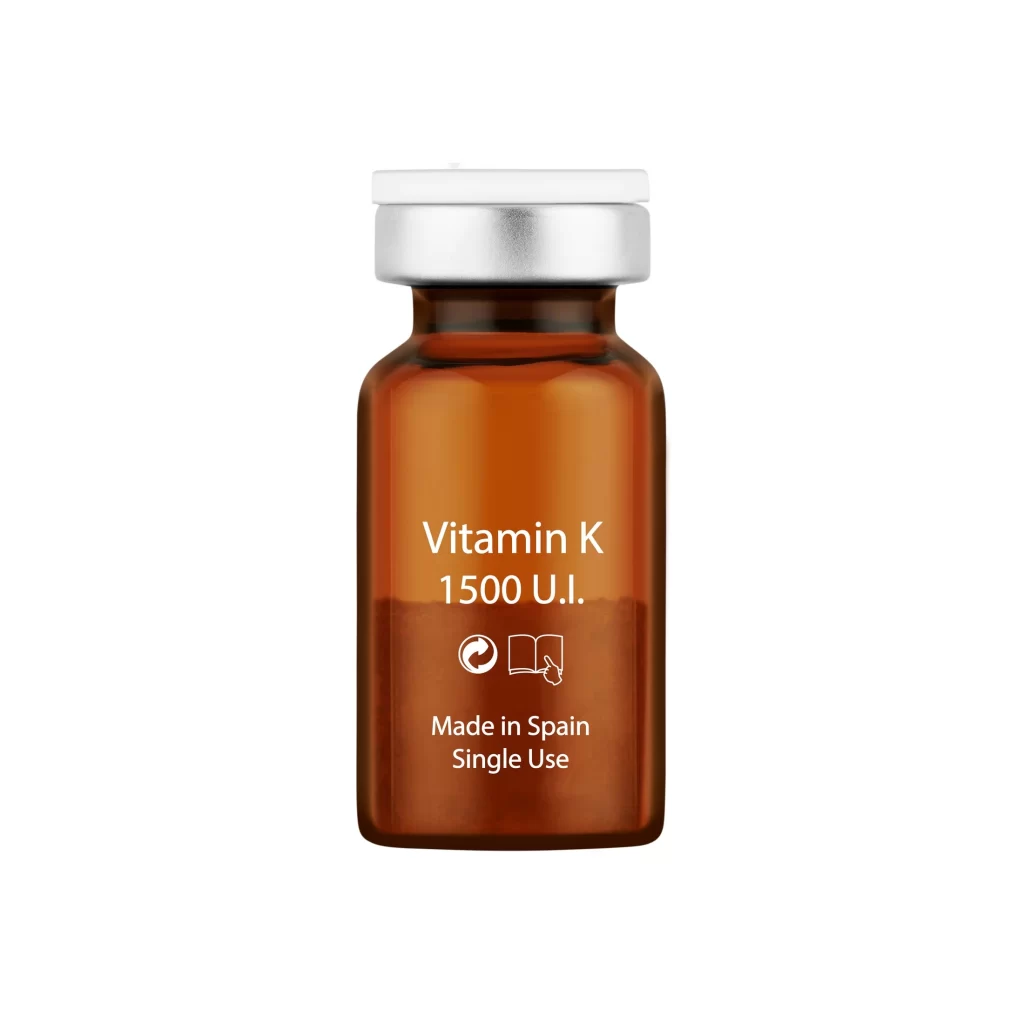 Vitamin K
Vitamin K is an adjuvant in tissue renewal and in the control of cell growth. It helps prevent and improve the appearance of expression lines and wrinkles, giving elasticity to the skin.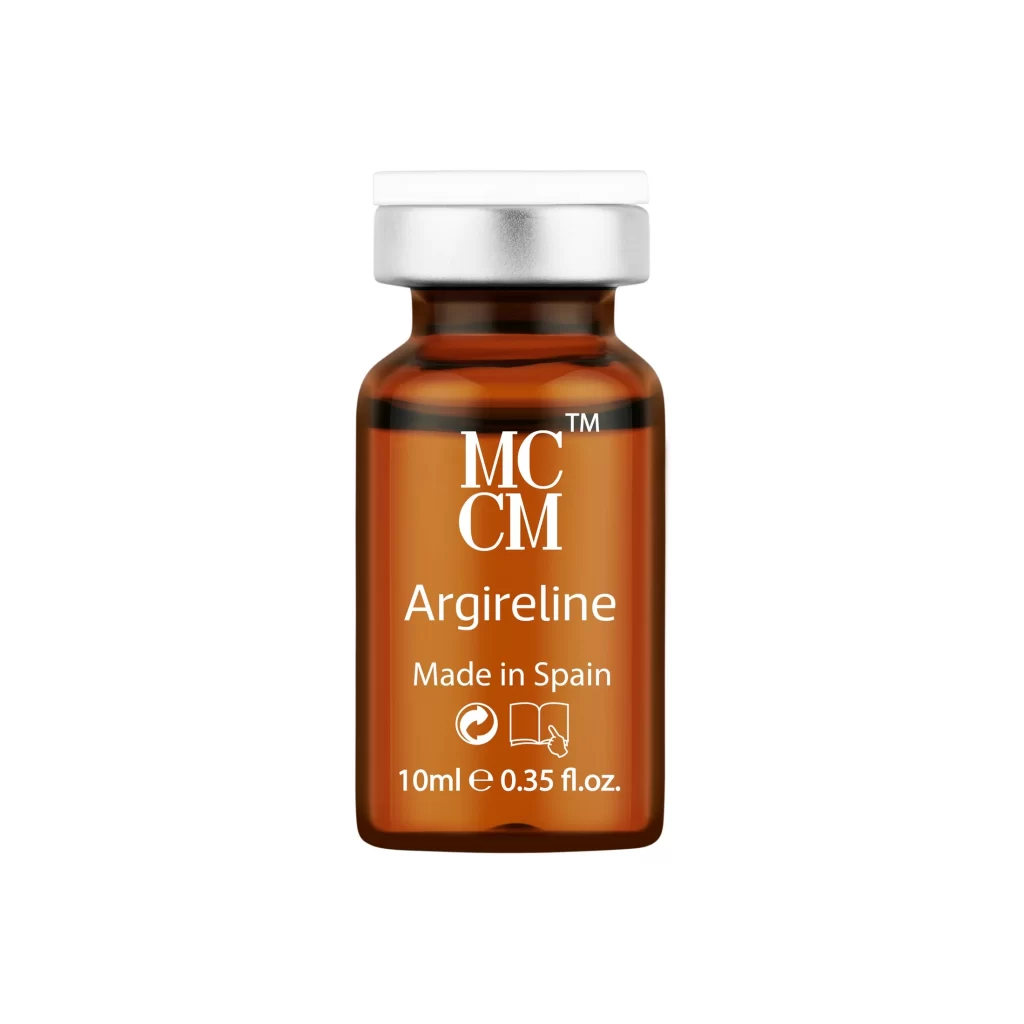 Argireline
The active ingredient of Argireline is a powerful hexapeptide which creates a natural Botox effect on the skin by blocking signals from the nerve to the muscle, preventing neurotransmitters from being released. It is an efficient antiaging solution that prevents and reduces expression lines. 
Chondroitin Mesoplus
Chondroitin Mesoplus assists in tissue repair processes due to their action on the organization of fibrillar collagen. It is particularly indicated for the treatment of facial and body flaccidity and skin aging. Its ingredients have the capacity to moisturize, heal, and soothe the skin.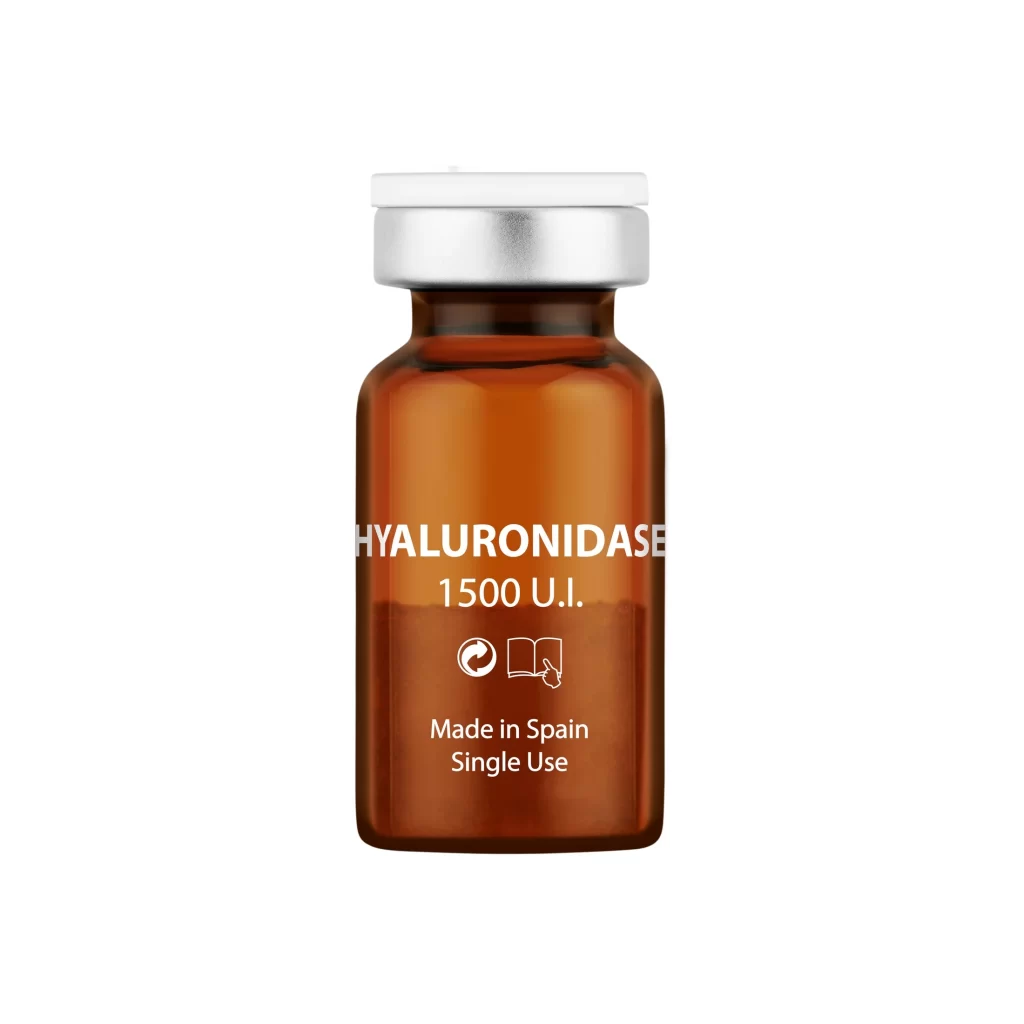 Hyaluronidase
Hyaluronidase acts as a depolymerizer of glycosaminoglycans. It has a high enzymatic activity and works as a diffuser agent of other ingredients. It directly acts on the elimination of water retention and on the reduction of the adiposities. It exerts a restructured action on the connective tissue and rebalances the skin affected by a hydro lipodystrophy.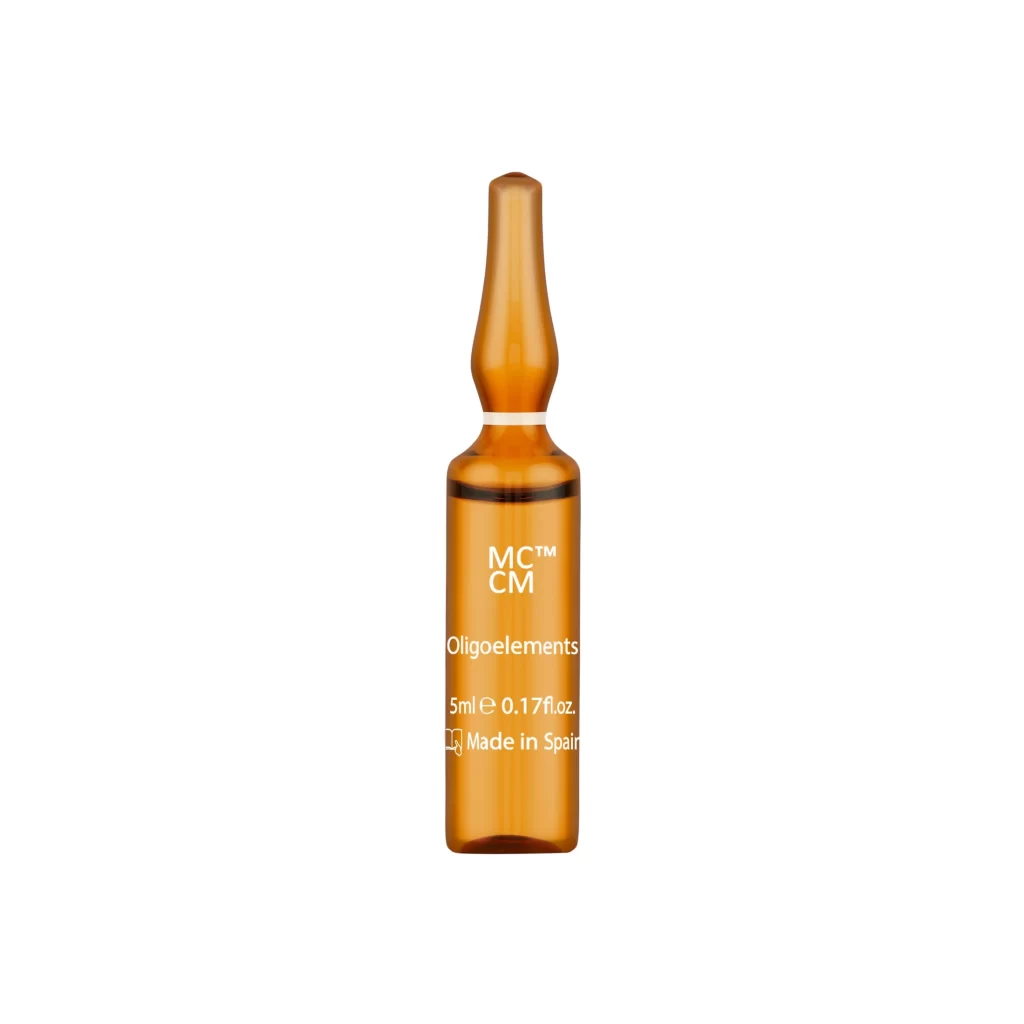 Oligoelements
Essential for balancing the skin's natural functions and maintaining a youthful appearance. It contains Zinc, an important mineral that helps to balance the sebum production, reducing the excess of oil in the skin and therefore helping in the treatment of acne. It is an antioxidant and has skin healing properties.