SkinMTX Anti-Acne Range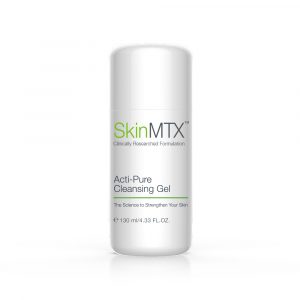 Acti-Pure Cleansing Gel
A purifying gel wash for oily, blemish-prone skin that deeply cleanses without stripping skin of its natural oils. This formulation reduces sebum overactivity and expunges surface impurities to improve skin congestion, thus preventing breakouts. This skin-friendly formulation emulsifies excess oil without drying out the skin. Its pore-clarifying action purges accumulated dead skin cells to reveal a refreshed and refined-looking skin. Skin barrier is further fortified with Equiliplex™ to establish equilibrium for a lasting mattified yet hydrated complexion.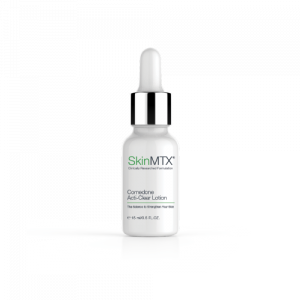 Comedone Acti-Clear Lotion
Designed for skin prone to breakouts, Comedone Acti-Clear Lotion is the ultimate formula for the most demanding complexions. At the core of the formulation stands pure Tomato Juice and Salicylic Acid, an optimal blend of two exfoliating actives. The powerhouse lotion zooms in on comedones – simultaneously loosening pore blockages and dissolving excessive surface build-up to prevent the recurrence of blackheads. The lycopene-rich formula further imbues skin with powerful free radical-quenching properties, building up strong resilience against environmental aggressors that contribute to breakouts. Working in tandem with conditioning active, the formula supports skin's crucial renewal processes to smoothen out rough surfaces. Extracts of Chamomile, Calendula and Burdock Root round out the formula, soothing blemish-associated sensitivities like redness and itchiness to reveal a clearer appearance.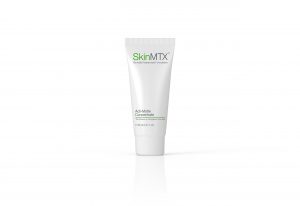 Acti-Matte Concentrate
A lightweight concentrate with outstanding skin mattifying actions for a refined, shine-free complexion. This formulation is carefully blended to strip away excess oil while replenishing skin moisture, preventing skin irritations and ensuring healthy, balanced skin. Pores are blurred out and skin texture smoothened with an energized matte finish.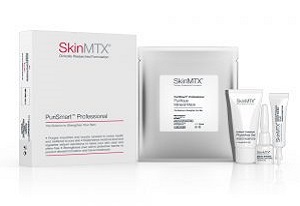 PuriSmart Professional
Tailored to the delicate needs of the congested skin, PuriSmart™ Professional is an effective one-stop treatment that targets congested skin to achieve the ultimate level of skin health. A key component of the treatment is Clariplex™, a powerful active complex that delivers resurfacing action to remove pore-clogging dead surface build-up while encouraging fresh skin renewal to reveal a smooth, clear and refined appearance. Volcanic Ash, a highly-absorbent active, amps up the purification process to purge out accumulated impurities without disrupting your skin's natural moisture balance.

This treatment is further powered by a concentration of ultra-hydrating actives that rebalances your complexion, forming a protective veil on your skin that helps neutralize redness and soothe irritation.

Experience immaculate skin clarity as this treatment cleanses, clears and rebalances your skin while strengthening the outermost later to defend against external aggressions and bacteria. Your skin immediately breathes with renewed freshness and regains control to reveal a smooth and clarified appearance.

>