Let's take a look at what was on everyone's most wanted/ needed list from Ilcsi from 2021.
PROBIOTIC MOISTURIZER
As the year's pass, the deep level of dehydrated, fat-free skin slows down its regeneration processes and it gets gradually vulnerable as its protective functions weaken. The Probiotic Moisturizer might counteract this by its probiotic content that supports the skin's renewal processes and strengthens its protective functions. The valuable oils of sea buckthorn, grapeseed oil and the herbal ingredients of elderflower, blackberry and seaweed can provide some really amazing support in skin regeneration. Regular use of this natural cosmetic can visibly increase skin elasticity and help reduce the signs of ageing and wrinkles.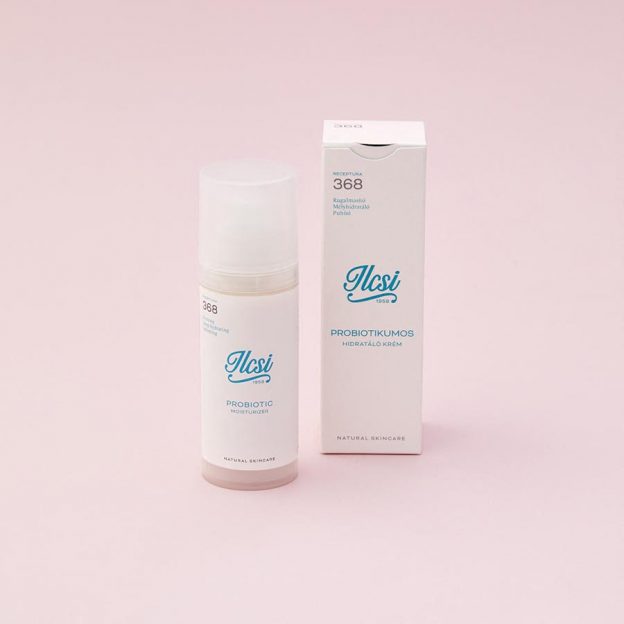 ANTI-AGEING & HYALURON MOISTURIZER
As the deeper layers of the skin get dehydrated, the skin loses its elasticity and wrinkles appear. The Anti-ageing & Hyaluron Moisturizer regenerates, replenishes, firms and leaves the skin supple and silky soft in one step, due to its hyaluronic acid content and active plant ingredients. Its yucca content provides an excellent regenerating effect, the horsetail is rich in flavonoids, the ginkgo leaves improve skin tone and blood circulation, while the raspberry seeds contribute with their richness in vitamin C, beta-carotene, iron and vitamins B1, B2 and A.
This product contains high concentrations of both small and large size molecules of hyaluronic acid. The larger molecules form a velvety film on the skin's surface, retaining moisture inside the skin and protecting it from external damage, while the smaller molecules can penetrate the deeper layers of the skin and use their water-binding properties to fill in wrinkles. This way, hyaluronic acid can help in the complete renewal of the skin.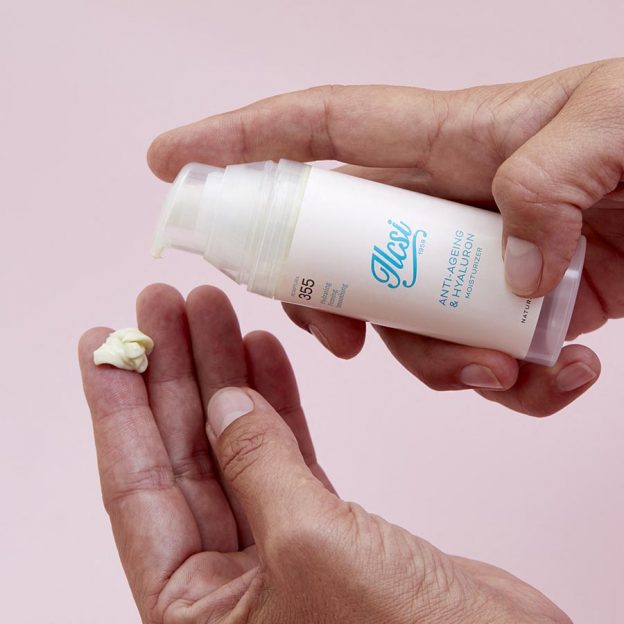 GRAPE STEM CELL MOISTURISER
Being increasingly exposed to external polluting factors like air pollution and UV rays, and also to internal factors like stress, smoking and an unhealthy diet, our skin faces the formation of an excessive amount of free radicals within. These free radicals can greatly contribute to skin ageing and wrinkles. The basic ingredient of this cosmetic product, the grape stem cells are particularly high in polyphenols, which allow them to fight free radicals quickly and effectively. The grapes also contain other valuable active substances like OPC-s that can help in renewing the most important building blocks of the human body, namely collagen and elastin fibres. Thanks to these valuable active ingredients and grape stem cells, this Moisturizer can slow down the formation of wrinkles, increase skin resistance, stimulate effective cell renewal and delay the signs of ageing.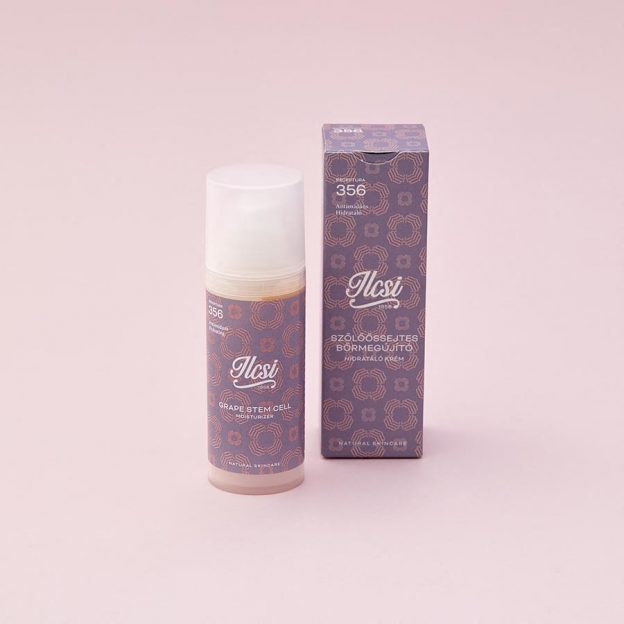 MINERAL CLEANSING CONCENTRATE
The Concentrate, also known as Ilcsi's "black soap", is a versatile and popular product, and it's naturally one of the top 10 favourite products. Thanks to the soothing, anti-inflammatory, skin protecting, horn removing and astringent properties of its ichthyol, linseed oil and lavender oil, this soap provides a solution for inflamed, acne, rosacea skin. It can also be used in case of inflammation of hair follicles, for shaving, on skin prone to eczema and psoriasis.
For home use, it can be used in both the mornings and evenings, by applying it thinly to dry skin with wet hands as a cream and washing off after a few minutes.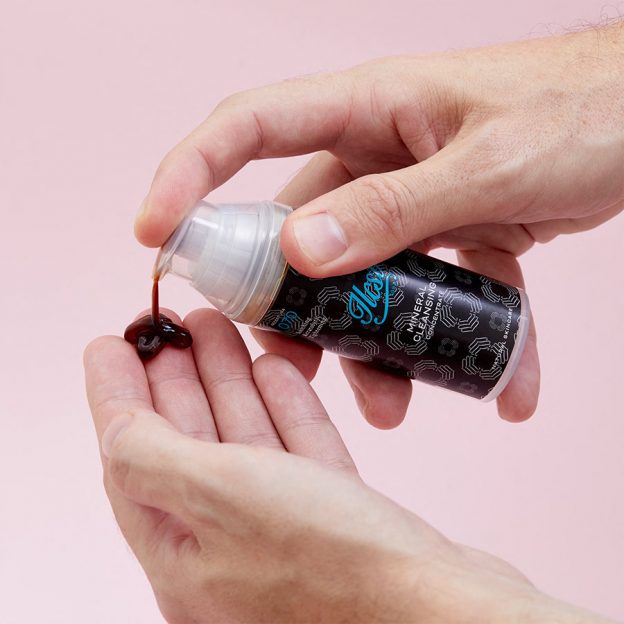 ROSE HIP WHIP MOISTURIZER
A popular herb known for its many benefits, the rosehip gives the base for an amazing cosmetic treatment for both problematic oily skin and sensitive, rosacea-prone skin. Its C, B1, B2, P vitamins and trace elements have an excellent anti-inflammatory and soothing effect, promote exfoliation, normalize the sebaceous glands, and can also give results on problematic oily skin. Thanks to its high content of flavonoids and carotenoids, it has a strong antioxidant effect, thus delaying the skin's ageing process. As one of our most important natural sources of vitamin C, rose hip strengthens the vascular wall and the connective tissue, promotes collagen production and thus plays an important role in keeping the skin hydrated, elastic, and rosacea-free. Due to its light texture, this product is quickly absorbed, and it can be used both daytime and nighttime if needed.