Body
Ilcsi's range of body products including hand and foot creams, can offer a solution to the problem of dry cracked hands and heels.

AHA Yogurt peeling treatment
To be used for the treatment of hyperkeratinisation of the skin on the body, mainly elbows, soles and heels legs and for lichen pilaris.  This must not be used on the face.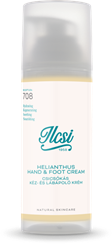 Helianthus Hand & Foot Cream
Thanks to helianthus (sunroot) and calendula, the cram hydrates, nourishes, soothes and intensively regenerates skin on the hands and feet that is painfully dry and prone to cracking, leaving it soft and silky.  Recommended for disbetetic's which skin requires special attention and care.
Body Lotions
Ilcsi's body lotions can be used for boey treatments and they should also be part of the dailu skin cate regimen at home:  use them after showering.  They absorb quikly and easily, and besides nourishes oils they also contain soothing and regneratinf votanical ingredients to protect skin against dryness, indulges the senses with pleasant fragrances, and leave the skin velety to the touch.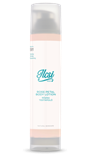 Rose Petal Body Lotion
The body lotion is made from rose petals and rose oil (attar roses) to nourish, regenerate and deply hydrate loose, dehydrated skin that is dry to the touch.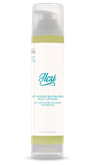 Anti-ageing & Hyaluron Body Lotion
The body lotion contains two types of natural hyluronate to nourish the outer and deeper layers of the skin.  Larger molecules from a velvety film on the surface of the skin to maintain moisture levels and protect the lipid barrier and the smaller molecules work deeper in the skin allowing more moisture retention leaving the skin silky to the touch

Grape stem Cell Body lotion
this body lotion contain garpe stem cells, its formula is unique even in a market of natural cosmetics products.  Due to its light texture it absorbs quickly and renews mature skin with dehydration on the skin and in the deeper layers.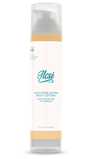 Carotene Extra body lotion
Due to its antioxidant, hydrating, regeneratin, nourishing and revitalising effects it is recommended for all skin types.  Thanks to rowan, carrot and melon, it has amazingly fruity scent.  Regular use makes skin smooth and hydrated.

>