Masks
There are three retail and professional cream masks with Mesoestetic range each for use according to the skins specific needs.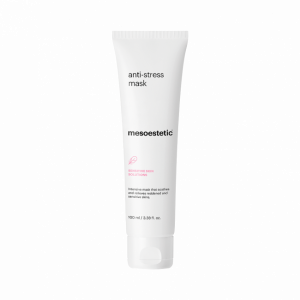 Anti-stress mask
Intensive mask that soothes and relieves skin's redness and sensitivity thanks to the action of bio-balancing, anti-pollution along with soothing and anti-inflammatory action of Plant, Flower and Algae extract. this mask is for those clients with a dry and sensitive skin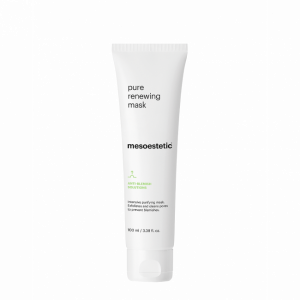 Pure Renewing Mask
Intensive purifying mask. Exfoliates and cleans the pore to prevent and reduce imperfections. Contains bio-balancing and anti=pollution action. Purifying and oil regulating action of Kaolin, Anti-blemish with AHA action to reduce inflammation, antibacterial properties. This has a physical exfoliating particles of cellulose in differing molecular sizes to reduce the risk of over stimulation. No polyethylene beads.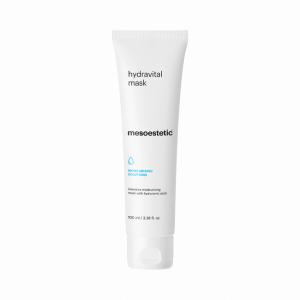 Hydravital Mask
Intensive mask for dry and dehydrated skins. Combining the bio-balancing and anti-pollution properties. The intensive mask intensively moisturises the skin with Hyaluronic acid and a flower extract to increase the presence of aquaporins to transport much needed water to the epidermis. Rich in Omega 3 & 6 to provide nourishment and elasticity to the skin along with pro B5 to soothe the skin.